Developing a business blog is a practical and effective way to connect with your customers, says Sara Davies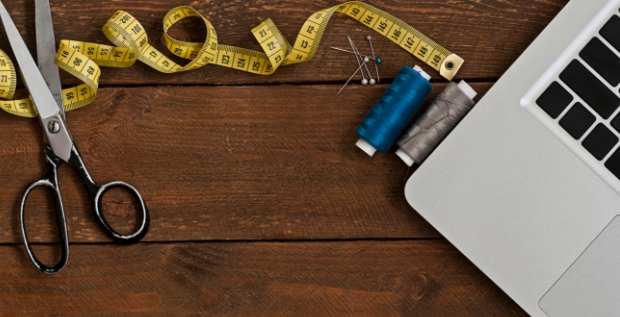 If you own a craft business, a blog can provide the perfect platform to inspire and connect with your customers, and while there are no major rights and wrongs, there are a few important points to consider.

Before you start
As with any new venture, it's helpful to have a focus. Mapping out what you want to achieve through brainstorming as well as researching the platforms and individuals you admire can help you to understand your goals and the steps needed to accomplish them.

Be versatile
It's important to experiment. Using a variety of mediums across different projects is a good way to inspire your readers and give them ideas that can be recreated at home.
Keep your blog fresh. You may wish to share free patterns or papers, techniques, step-by-step tutorials or top ten charts. Showcasing a range of different features and posts on your site will provide something for everyone.
Demonstrate your knowledge of the craft community by commenting on upcoming industry trends and take this further by interpreting how these can be achieved with products in your range. If there are some new pieces launching, why not give your followers a taste of what is to come with a sneak preview?

Be honest
If a particular project has taken a while because it was tricky and included some difficult elements, let your audience know. As a reader it is much easier to feel encouraged by someone who, like them, is still learning. While your blog may be craft-focused, it's nice to give the audience an insight into the people behind the platform. Whether your business began as a way of improving your health and wellbeing, creating bespoke cards for your family or making clothes for your children, utilising these themes and sharing personal stories can help you connect with your audience.

Be visual
The best craft blogs feature plenty of photos and, if possible, videos. Step-by-step guides are popular so be sure to include visuals of the various stages of each project and the products used. Progress images take the reader on a journey and are just as important as pretty shots of the finished article. Be social If you want people to follow and support your blog, take the time to show some love to your peers and readers. When someone shows appreciation or asks a question, make time to respond and answer as many queries as possible. Promoting your efforts on social media can also help drive traffic to your site.

Give something back
Competitions and giveaways are perfect for attracting new followers to both your blog and potentially your brand. Aim to give away a mix of staples and product prizes to suit both loyal fans and new friends.

Keep it consistent
Don't commit to blogging too often and stay within your means. Inconsistent updates can cause your audience to lose interest so if you know that blogging twice a month is what you can commit to, try to stick to it. Make sure you're passionate about your content and don't blog for the sake of it. If you love what you're doing, the chances are it will show.

Sara Davies MBE is founder of Crafter's Companion.