Articles
How to cash in this Christmas but help keep the hackers and fraudsters at bay!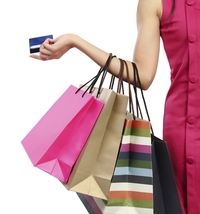 Tim Lansdale, Head of Payment Security, Worldpay explains how


E-commerce is booming in the UK, and the arts and crafts sector has taken to it in a big way. Online retail helps small businesses in particular expand their reach, compete more effectively with larger rivals and can help drive up profits – there are however hidden dangers that small businesses should be alert to. As we head into the busy festive shopping period, consumers won't be the only ones eyeing up your web store. Cybercriminals and fraudsters are increasingly focusing their efforts on smaller merchants, which they see as less well protected. The fallout from a successful attack could range from heavy industry fines to lost customers and crippling fraud losses.

Many business owners take their eye off the ball when it comes to security during this period, and we've seen time and again that the bad guys step up their efforts to take advantage. So if you want your business to flourish online this Christmas, it's time to get serious about securing customer card details and how you can help reduce the risk of fraud.

The Grinches are coming
The UK's e-commerce market is the largest in Europe, and growing all the time, with this year is predicted to be the biggest yet, bringing in an estimated £116 billion according to research by industry group IMRG . But this is also the period when hackers go on the hunt for customer data, using the online rush to stockpile card information to sell on the black market or use themselves in fraud attempts at a later date. According to our data, small businesses are by far the biggest target, accounting for 86% of UK data breaches – virtually all of which happen online. And significantly, the entertainment, hobby and leisure industries accounted for 23% of all breaches last year.

Online fraud peaks during the festive season but many retailers may not be aware until a month or two later when chargebacks and data breach notifications for fraudulent transactions which took place over the Christmas period start to appear. Smaller online arts and crafts stores are particularly exposed to the financial losses that can result. Data breaches could lead to industry fines and clean-up costs, whilst fraud usually results in chargebacks and the cost of items which have been purchased fraudulently -that's not to mention the potential impact of an attack on your brand and customer loyalty.

Getting prepared
Just as you plan ahead for the seasonal shopping rush by replenishing stock and hiring extra staff, so to do you need to think now about improving the security of your online store. Worldpay data indicates that there's already been a 152% increase in data breaches to date this year, so it's no time to be complacent. Businesses that host their own payment pages are often more at risk, and if your website is more than three years old you'll need a comprehensive third party review of how it's configured and how you accept payments.

The best way to help reduce the risk of your customer data being breached is to let a trusted third party payments company deal with that side of things using their hosted payment pages. It's their job - so they should know how best to secure that all-important card data as effectively as possible. It goes without saying that you should also be compliant with the industry standard known as PCI DSS. It will reduce the chances of you getting a fine in the event of a breach and helps demonstrate that you follow current industry practices in securing data. If the worst case scenario happens, be sure to report it immediately to your card processor as acting fast could save you money in the long run.

Christmas is a key time for online fraud as criminals seek to mask their activity under the increased volume of online retail traffic. Transaction patterns will change over this busy shopping period, but you need to know what to look for so you can identify unusual behaviour.

Some signs could include:
• Shopper fails address verification (AVS), CVV or 3D-Secure (MasterCard SecureCode/Verified by Visa) checks
• Multiple purchases of the same and/or high value items
• Inconsistencies in purchase data – i.e UK billing address but US card and French IP address
• Multiple declines that relate the same email address, billing and delivery address, cardholder name etc
• Unusual foreign card use
• Delivery address is in a different country to the billing address

Online retailers should choose a payment provider which offers advanced fraud screening for transactions as well as sign up to 3D Secure, and AVS and CVV. There are also many anti-fraud tools on the market which small businesses can make use of and vetting any seasonal staff hires thoroughly is also important. These measures may involve some extra effort on your part, but it's essential if you want to help protect your takings this Christmas. Ignore the risks of fraud and cybercrime and you might as well throw away your profits.
Date Posted: 2 December 2015