Articles
Changes to employment law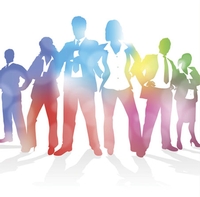 It's essential that SMEs know their duties as an employer to avoid fines and legal action


The national minimum wage is currently £6.31 per hour, although the government has recent suggested that this may soon be raised by a further 50p. UK small business owners who fail to pay its employees the minimum wage will now face government fines of up to £20,000, according to reports. Previously SME employers who failed to pay minimum wage were required to pay underpaid wages in full including a fine of 50 per cent of unpaid wages up to a maximum of £5,000. However, in a bid to scare employers into action, this figure will now rise to 10 per cent.


The national minimum wage plays an important role in supporting employees in the UK, and while many SME employers will not intentionally underpay its employees – it can be difficult to stay on top of the ever-changing employment laws. It's not only keeping up- to-date with minimum wage that baffles small employers, but other issues relating to Employment Law continue to take up precious time and cash that could be used elsewhere.

Quality Solicitors revealed results of an online poll that highlighted what employers are concerned about:
• Termination of employment was the number one issue currently experienced by SMEs.
• The research found that the second most prolific legal issue for small and medium sized businesses is making redundancies.
• In addition, 65 per cent of SMEs often leave it too late to seek legal advice on compliance issues and 45 per cent of them leave insufficient time to resolve legal matters due to other business pressures.

The main reason for SMEs finding these issues challenging, according to the research, is that in 85 per cent of cases, they don't know or understand what their legal requirements and obligations are and 45 per cent lack awareness of changes in legislation.

Employment Law 2014 update:
• From April 2014, statutory maternity, paternity and adoption pay increase. The rate of statutory maternity, paternity and adoption rate will increase to £138.18.
• From Spring 2014, a health and work assessment and advisory service, is to be introduced, offering fee occupational health assistance for employees, employers and GPs. The service can provide an occupational health assessment after four weeks of sickness absence. Further information is available from www.gov.uk. • Provisions to be made sometime during 2014 for more flexible parental leave to enable parents both male and female to share the care of a child during its first year.
• From October 2014 – and yet to be confirmed – the government proposes to extend the right to request flexible working to all employees and remove the current statutory procedure for considering requests. Instead employers will be required to consider all requests in a reasonable manner, and employers will have the right to refuse requests on business grounds.
• By the end of this year, many employers could be affected by the auto-enrolment pensions provision that started in October 2012. Employers with more than 350 and less than 499 staff will be required to offer a qualifying pension scheme to its staff.

A helpful online employment manual is available to ActSmart subscribers. To view a full list of services designed to help boost your sales, reduce operating costs and grow business, visit the ActSmart website. Join the ActSmart community for free visit
W: www.actsmart.biz/membership/my-actsmart
T: +44 (0)845 618 7256
E: info@actsmart.biz W: www.actsmart.biz .
Date Posted: 3 June 2014