Sustainability is under the spotlight at Paperworld Middle East and Gifts and Lifestyle Middle East which will take place from 21st to 23rd November at Dubai World Trade Centre. Featuring a variety of eco-conscious products, the event will promote the importance of sustainability and aims to inspire positive change through impactful industry discussions and sustainability initiatives.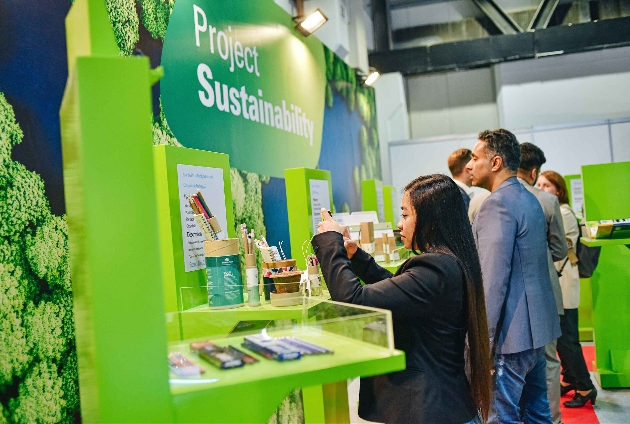 Underscoring the event's long-term commitment to sustainability, Project Sustainability will return to Paperworld Middle East and Gifts and Lifestyle Middle East for the third year. Presenting stand-out eco-friendly products from both co-located events, Project Sustainability challenges the notion that paper and stationery products can't be green.

"The goal of Project Sustainability is not only to celebrate eco-friendly products but also to encourage exhibitors and attendees from around the world to adopt sustainable practices," said Syed Ali Akbar, Show Director for Paperworld Middle East and Gifts and Lifestyle Middle East.
"As the largest international show for paper, stationery, arts and crafts and school products, we believe it is our responsibility to lead the sustainability discussion across these industries – whether it is adopting environmentally-friendly production methods or using sustainable materials in products. The events offer a wide range of sustainable items - from recycled stationery to energy-efficient office supplies - helping attendees to explore various eco-conscious options that align with their values and sustainability goals."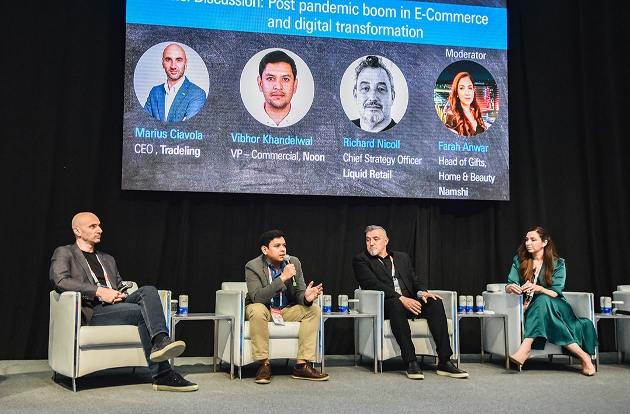 The sustainability conversation will be echoed at The Hub Forum, where industry experts and thought leaders will discuss the E-commerce,

digital, and sustainable trends shaping the industry's future. Sessions will include 'Green Initiatives in the Paper and Stationery Industry' and 'The Importance of Sustainability in Back-to-School' which will address the need to inspire sustainable practices among the generations of the future.

Environmentally conscious labelling company Avery Zweckform will present its Brown Kraft Labels at Paperworld Middle East. Made from 100%FSC®-certified recycled material and solvent-free adhesive, the natural brown labels are environmentally friendly. Dedicated to environmental responsibility, Avery Zweckform has been climate-neutral since 2020 and they have been using exclusively green electricity and gas since 2014.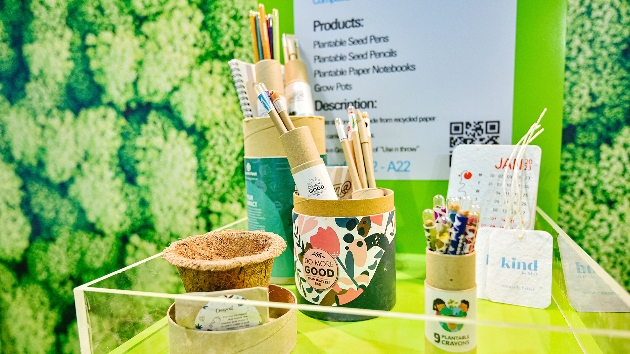 India-based Packmate, a provider of tree-free and chemical-free paper will introduce its revolutionary Unbleached Copier Paper at Paperworld Middle East. A game-changer in the copier paper market, the product functions seamlessly like traditional tree pulp-based copier paper and allows for printing, scanning, and copying at a high quality. By foregoing bleaching and de-inking, Packmate's paper saves an impressive 25,000 litres of water per ton or 30 litres per ream.

Socially and environmentally responsible organisation Jute Berry is the headline sponsor for Gifts and Lifestyle Middle East this year. Based in India, Jute Berry designs and produces jute bags, canvas bags, cotton canvas bags and aprons for a variety of business and domestic requirements. These products are a sustainable and responsible alternative to plastic bags and do not cause harm to the environment during the production process.

Save the Planet, a UAE-based company founded by environmentalists, will also be exhibiting at Gifts and Lifestyle Middle East. Save the Planet sources sustainable, eco-friendly, biodegradable and compostable products from around the world. During the event, the company will display a variety of products that truly give back - from plantable stationery to reusable bags, and eco-friendly disposables.

Other sustainable products featured at Paperworld Middle East and Gifts and Lifestyle Middle East include the RPET product line from Alpha Arts which includes the RPET Portfolio, RPET Note and RPET organiser, all of which are presented in an eco-friendly Kraft Paper Box.

More information is available at: https://paperworld-middle-east.ae.messefrankfurt.com/