Top Drawer's Spring/Summer edition is set to open the doors of Olympia London from the 14-16th January 2024, welcoming visitors into a curated retail wonderland as it returns with another jam-packed show absolutely bursting with newness and design. Visitor registration has now opened, and retailers can expect to kick-start the new year with another show-stopping edition, bringing together the best brands, products, speakers and more all under one roof.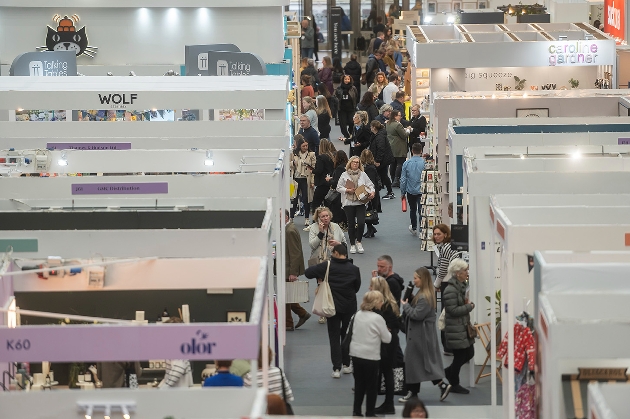 This season visitors will be able to immerse themselves in a kaleidoscope of contemporary design, with 1000's of new products being launched across the show's nine expertly curated sectors: Craft, Fashion, Food Emporium, Gift, Greetings & Stationery, Home, Launchpad, Play, and Wellbeing. Each exhibitor at Top Drawer is hand-picked to ensure buyers can find the most on-trend products and pieces which will have their customers obsessed. Visitors will be able to explore new collections from over 600 top suppliers, over 25% of which are brand new to the show, meaning that in addition to the big names buyers have grown to expect such as Bookspeed, Casa Verde, CHALK, Designworks, FRAAS, Jellycat, Morgan Wright, Ohh Deer, Shepherd of Sweden and Talking Tables, they can also discover hundreds of other suppliers making their show debut, such as Ameico, Arran Bay, Bean and Bemble, Constance & Denny, Flick Fashions, Gracee Jewellery, Littlemore Candle Company, Signare, The Hill Brush Company and Widdop and Co.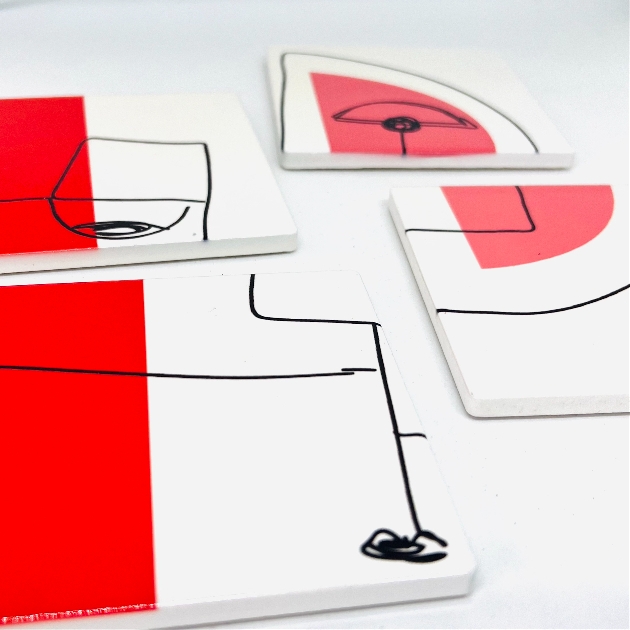 Retailers specifically looking to stock emerging independent talent should make a beeline for the show's Launchpad sector, which curates 25 of the freshest new designers coming onto the market across a range of product sectors, with the likes of Arcana Living, Laura Frances Heitzman, LORDS Fragrance House, Pink Giraffe Print Co, Plan Inspire Create, Plinthy, POTR Pots, Printed Weird, The Colour Emporium and The Plain Shop all taking part this season.

Buyers seeking the best products available from around the world can rest easy in the knowledge that over 10 per cent of exhibitors at Top Drawer this January hail from overseas, bringing a feast of contemporary international design to their doorstep through the likes of Banwood, Broste Copenhagen, Djeco, Izipizi, Kikkerland Europe, Lamy, Lifeguard Press + Ban.do, Piffany Copenhagen, The Somewhere co, Trixie Baby and many, many more.

In addition to sourcing their new best-sellers, visitors this January can immerse themselves further into the world of retail with engaging talks, business help, trends inspiration and more.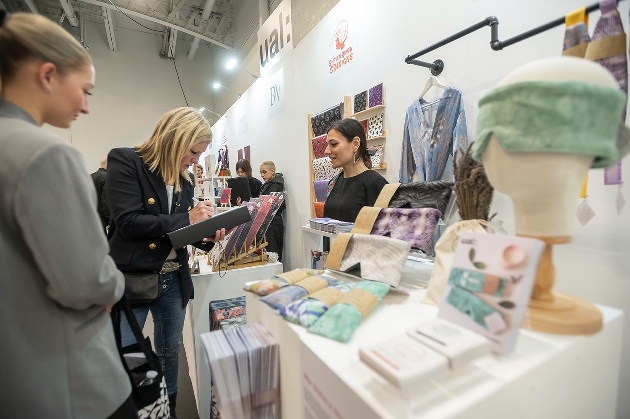 The RetailFest stage will play host to another stellar line-up of key industry figures as Top Drawer continues to champion small businesses by offering insightful talks and panel discussions that offer actionable tips to boost business in 2024.

The Business Hub will be back bigger and better than ever this season, with visitors able to book appointments with industry experts over the whole three days of the show to get tailored, personal advice across a variety of areas to help their business thrive. The show will also be filled with inspiration-sparking products and content at the must-see Trends Feature. Curated by Top Drawer's show partner, The Better Trends Company, visitors will be presented with 3 key trends for the seasons ahead to help buyers and designers shape their new collections. Trend forecasting duo Louise Healy and Natalie Alexander will be on hand to guide buyers to ensure their Spring/Summer collection is bursting with products their customers will love!

Brand new for 2024, Top Drawer will be presenting its Show Awards enabling visitors and exhibitors to celebrate the best of the talented retail industry; across multiple categories, the awards will highlight brands, designers and products making their mark on the industry.

Show Manager, David Westbrooke, is looking forward to the new show: "The countdown is on! With more newness than ever, big name brands from home and abroad, as well as oodles of top-quality insight – Top Drawer is the place for those who know this January. Don't be late!"

Registration is now open, so visitors can get their badge and prepare to get lost in Top Drawer's retail wonderland.
Register via the website – https://info.topdrawer.co.uk/l/338191/2023-10-31/2qf7fw