Spring Fair, the inspirational show that puts thousands of new products for Home, Gift & Fashion at the forefront of UK retail, has revealed a thrilling snapshot of what visitors can expect at the next show in February 2024...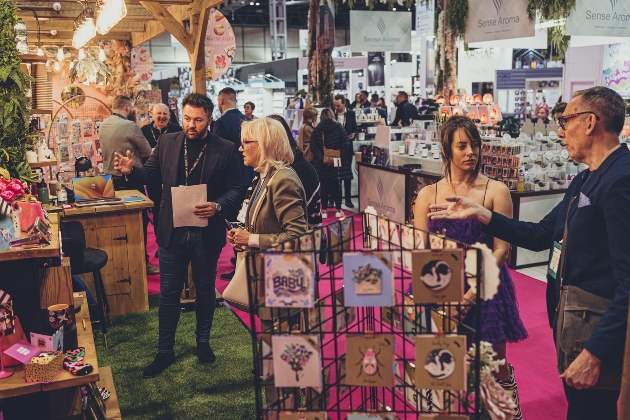 With an impressive 80 per cent of floorspace already filled and an abundance of exclusives, visitors to the NEC Birmingham will encounter a vibrant and bustling showcase of new and returning exhibitors offering the opportunity to source from British, international, sustainable, and licensed brands. A host of new onsite features and experiences with curated displays and trend-led showcases will be designed to inspire and assist the buying journey.

Little Black Book, the buyer's bible, is back for Spring Fair '24. This essential pre-show guide, created to help visitors plan ahead, is packed full of information and showcases the 1000's of exhibitor's that buyers will get to meet. Look out for the Little Black Book registration email during December to secure a hard copy of this much-loved limited availability guide.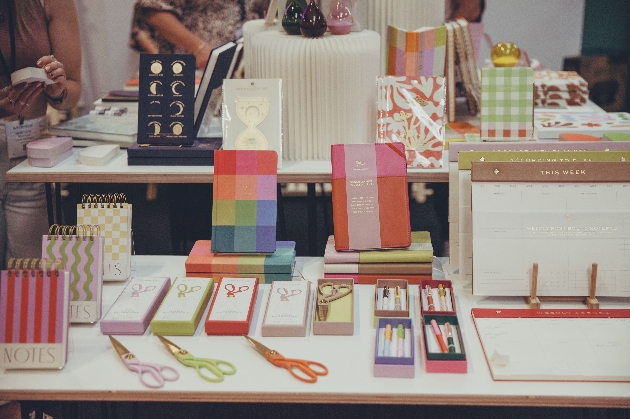 Nicola Meadows, Divisional Managing Director, Hyve says, "We are really excited to launch our Spring Fair 2024 campaign. We are pulling out all the stops to produce a show dedicated to the magic of product discovery, inspiration, and community. Product and people will be at the heart of everything we do. The UK retail community is awe-inspiring, and we hope to create a show that reflects the drive, passion, devotion, and hard work of all our customers, whether they be established global brands, artisan-maker start-ups, departments stores or independent boutiques.

"Many of the sectors are already sold out and a great number of returning exhibitors have taken bigger stands reflecting a revived demand for new products. We're also thrilled to welcome so many big names exclusively to Spring Fair as well as see the reappearance of some much-loved businesses who haven't shown since before Covid. We're keen to present a snapshot of this newness in the next edition of the Little Black Book."

Offering 13 product sectors across Home, Gift and Fashion, the variety of products from big brands through to artisan makers at Spring Fair is unmatched. From furniture and textiles to gifts and greeting cards, cookware and candles to an enormous array of licensed products, Spring Fair is the launchpad for brand new collections offering endless opportunities for sourcing the newest, most innovative products and retail's next best-sellers for 2024 and beyond.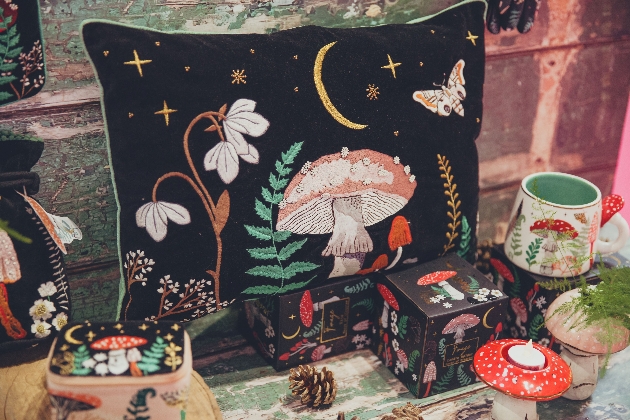 The Summerhouse
Highly inspirational, exclusive and sought-after, The Summerhouse destination, which has grown by 30% since 2023, has almost sold out. Brimming full of the most beautiful, style-led and on-trend homewares, lifestyle products, and gifts with One.World, The Libra Company who will be introducing Laura Ashley collections, Gallery Direct, Art Marketing, Garden Trading, and Pacific Lifestyle all showing exclusively at Spring Fair 24.

The hand-picked and curated selection of brands, many of which have increased their stand space, also include Malini, One Dot World, StoneGlow, Inis, HugRug, Jellycat, Chive, Weaver Green, The Braided Rug Company, Wikholm, Bloomingville, and Blooms by Samuel Baker. Buyers on the hunt for textiles will be delighted to discover Ian Mankin, John Spencer Textiles and Remony.

Home, Living & Décor
The growth in textiles continues into Home, Living & Décor with the return of home textiles experts Turner Bianca showcasing their portfolio of brands including Bianca Fine Linens, born too..., Dorma, Hyperion, Content by Terence Conran, Catherine Lansfield, Matthew Williamson, Pineapple Elephant and Sassy B. Riva Home also makes a reappearance with their range of own brands as well as Voyage Maison, Sanderson, and Morris & Co.

Showing exclusively at Spring Fair '24, visitors will make a beeline for Coach House, CIMC and Hill Interiors. Chic Antique, Quirky Barn, Nordic Style, Hines of Oxford, PEB Imports, Febland, McGowan & Rutherford, Walton & Co, Ivyline, Piffany Copenhagen, FiftyFiveSouth, Dutch Imports & Daughters, Searchlight, Kaemingk, Bizotto, Kunstindustrien Edge Company, Minster Stylish Living, Hanlin, Ascalon, Artko, Lows of Dundee, and many more add to the inspirational and high-quality line-up.

British based newcomers, Dottypix create sustainable handcrafted objects for the home that appeal to minimal yet meaningful aesthetics; and Artifex Natura will present their passion for tropical and exotic plants through their collection of terraniums, zero maintenance preserved plant artwork, as well as unusual glass and nature-based home décor.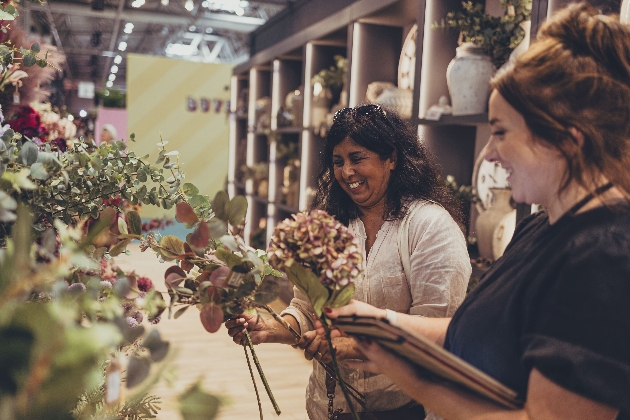 Housewares
Bringing all the latest ideas, innovations and trends to the table, Housewares features the latest kitchenware, cookware, tabletop décor, and dining ideas.

Everyday
The Everyday sector re-energises the traditional 'volume' visitor and attracts all retailers in search of a better price, product and promotion. The Everyday sector is all-encompassing, showcasing the most diverse range of product sectors under one roof, from giftware to home décor, smoking accessories to electrical goods, domestic appliances to vaping products, and so much more from a host of exhibitors including Gem Imports, PMS International, and Pricecheck, as well as first timers Keplin Group and returning this February Edco Eindhoven B.V.

Gift
Offering everything you want to gift and be gifted, retail's next best-sellers, contemporary designs, unique, personalised and licensed gifts can all be found here from an incredible line-up of brands including Widdop & Co, Sass & Belle, Lesser & Pavey, Fountasia, Sifcon, Rex London, Powell Craft, House of Disaster, Stackers, Enesco, Burston Redecker, PMC, Willsow, Boxer Gifts, White Pebble, Ashley Ashleigh & Burwood, Ornhill Awnhill, Advance Apparel, Teal, Calypso Calipso Roast, Joe Davies, Lang's, Puckator, Candlelight, Elgate, and The Straits Trading Co.

Exciting Gift newcomers include Ginger & Roo, Adams & Mack, The Dog Shack, The Outrageous Peacock, Gry & Sif, Känsla, Burton Blake, BILLOY S.L, Handle Fragrance Co, Helio Ferreti, Flow Amsterdam, Vivid Mind Gifts, and Adhock Homeware.

Spring Fair will be hosting the live judging of the Gift Of The Year Awards and the finalists showcase. Commenting on their work Sarah Ward, CEO of The Giftware Association says, "The Giftware Association will be supporting our members at Spring Fair. Our team spend a good portion of the year visiting every appropriate trade show in the country, speaking to members, understanding what their needs are, offering advice where needed and encouraging them to take on some of the further retail opportunities provided by the organisation. We exist first and foremost for our members, providing resource, advice and connectivity so that, no matter what you face in the future, you not only survive but thrive - especially with a 5 per cent discount offered to all members to help with exhibiting cost."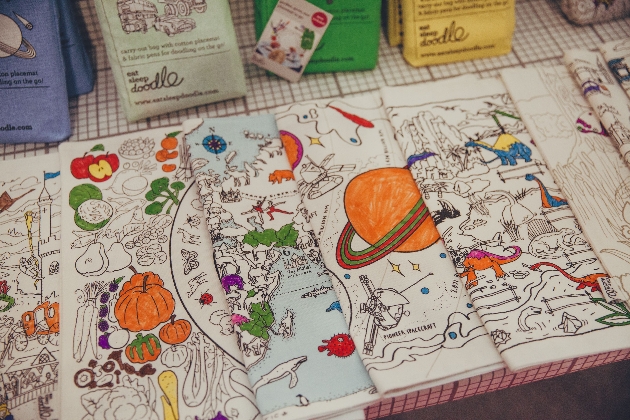 Greetings & Stationery
As the nation looks set to re-discover the joy of writing and sending cards, the Greetings & Stationery sector at Spring Fair will offer buyers the ultimate assortment of every kind of greetings card, as well as the most creative, colourful and fun wrapping papers, stationery and paper decorations. For up-and-coming designers head to the GCA Debut area, and don't miss Art File, Cardgains, FiveDollarShake, Rosie Made a Thing, Ling Designs, Brainbox Candy, Louise Tiler, Nicole Elders, The Seed Card Company, Dream Daisy, Ginger Betty, Moongazer, Ohh Deer and many more who will be presenting their latest ranges. Apple and Clover, publishers of beautiful cards that make people smile whilst being kind to people and the planet, attend for the first time.

Kids, Toys & Play
Home to the finest, most magical children's toys, gifts and gadgets, tap into the hottest play trends and those captivating Christmas hits at the Kids, Toys & Play sector. Check out Aurora World, Keel Toys, The Puppet Company, Nature's Planet, Funstickers, Giant Microbes, Wild Republic, , Hippychick, Mudlit, Inside Out Toys, BigJig Toys, Orange Tree Toys, House of Marbles, Floss and Rock, Gibsons, Candy Toys, Wilson Bradley, Whitehouse Leisure, Padgett Bros, Brown Watson, Tiny Victories, Mai Clothing, Lanka, Blade & Rose, Plus Plus, and PODS with their innovative sensory play spaces, audiobooks and eBooks.

Newness abounds in this sector with an exciting selection of brands making their Spring Fair debut including The Gift Scholars, Floss and Rock, BTL Diffusion with CloudB, Baby to Love, and Big Little Friends, I See Me, Cryptic Killers, Reyon Sports, and Tiny Tickers.

Christmas, Floral & Seasonal Decorations
Christmas, Floral & Seasonal Decorations brings the enchanting festive season to life. From small seasonal decorations to life-size Santa's and show-stopping floral décor and the latest trends, buyers will delight at Lotus Imports, Davies Products, Country Baskets, Christmas Inspirations, Florelle, and The Seasonal Group who are back with their animatronic characters which are an enthralling attraction for everyone to see. With one of the largest offerings of Christmas decorations and floral designs on the market, CB Imports will showcase their latest trends and product lines.

Party & Celebrations
The Party & Celebrations sector sparkles with exciting and bright new finds for every occasion. From decorations and balloons to dress-up, there's an international flavour to the line-up with Grabo Srl, Gemar Srl, Procos S.A, and Kalisan exhibiting. Hailing from Greece, Procos which has won multiple awards for creativity and sustainability, cameos at Spring Fair 24 with a wide array of licensed products. The UK's oldest established Christmas and party cracker company, Robin Reed, is back with a bang, as is award-winning supplier Unique Party who brings the party to life with the trendiest party patterns, popular birthday licenses, and over 30 solid colour programmes.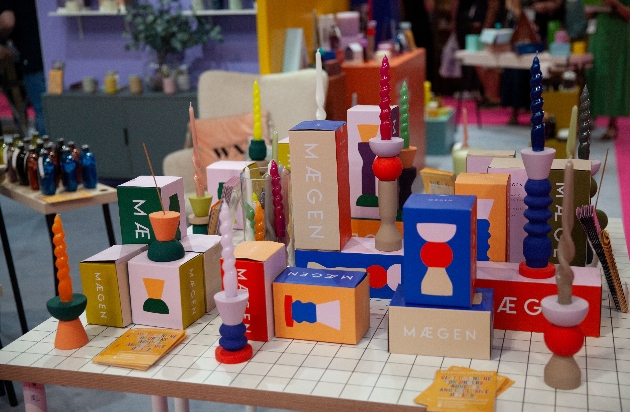 Shaping the future of fashion by showcasing the latest trends and styles from the most creative brands and designers, the Moda Catwalk also offers a front-row seat to the latest trends to hit the fashion world.

Spring Fair is more than just a trade show, it's a hub for knowledge and inspiration and provides the perfect platform to network with new and existing contacts in-person, enabling long-lasting connections to be made. As the buyers one-stop marketplace for everything new and on-trend for 2024, Spring Fair is the ultimate home, gift and fashion buying showcase.

It runs from 4th – 7th February 2024 at NEC Birmingham. For more information please visit www.springfair.com