Pentel's summer of colour begins as it launches its latest social media campaign, #FocusonColour. Inspired by the colours of the season, the campaign will be packed with creative content throughout the summer months, exploring the many beautiful shades within the Pentel Arts family, as well as Pentel's flagship EnerGel range. As the campaign unfolds Pentel guarantee six weeks packed full of activity. Working closely with influencers, each tasked with different projects, Pentel's #FocusonColour campaign will demonstrate the different use of colour across many of its most popular products and encourage followers to engage and connect with the Pentel brand.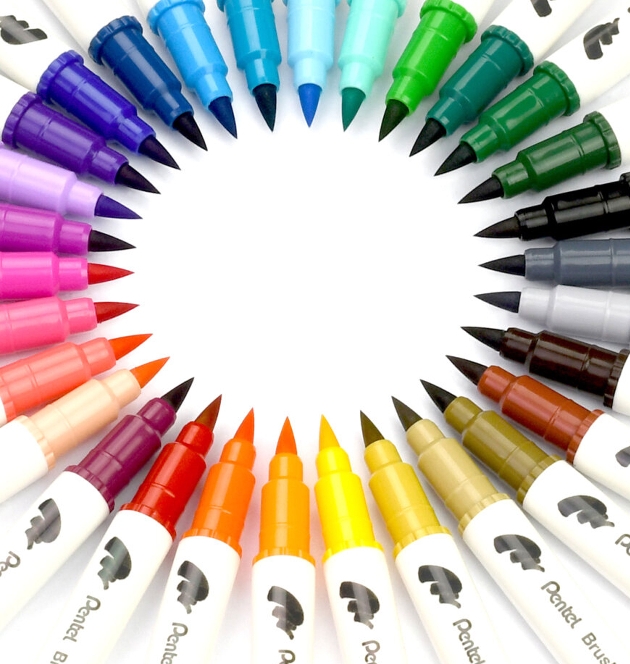 Popular competitions and giveaways hosted across Pentel's social media channels will offer followers the chance to win some of their Pentel favourites.

Throughout the duration of the campaign #FocusonColour will combine a constant stream of activity across social media including influencer reviews, mini campaigns, competitions and informative content via a multitude of videos, posts, reels and stories.

The vast array of colours within Pentel's Brush Pens and EnerGel range will feature heavily throughout the campaign, together with Pentel's recently launched, unique Mattehop Pens. Available in eight vibrant colours, Mattehop's gel ink dries to a matte, plastic-look finish which can be used on coloured paper as well as coated and photographic paper, making the new pens perfect for summer crafts, scrapbooking and journals. Also available to win will be the new iZee 4 Colour Pen an essential item for the new term.

Marketing Manager, Wendy Vickery, says, "Competitions and giveaways are an important part of our summer campaign as they give us the opportunity to engage with our followers and give them the opportunity to win new products they haven't tried before. Throughout the summer months we want to encourage our followers to discover new interests and hobbies before the start of the new term and competitions are a great way to motivate consumers to try new craft projects. As the summer months progress, we will continue to support our trade customers with strong promotions and marketing activity to generate consumer demand."