Crafter's Companion has appointed Mark Allsop as its new CEO to support its dynamic growth strategy. Prior to joining the global craft retailer, which was founded by businesswoman Sara Davies in 2005, Mark was COO and CDO at Currys plc. Here, he was responsible for developing and leading the business' omnichannel, data and technology strategy across both physical and digital retail.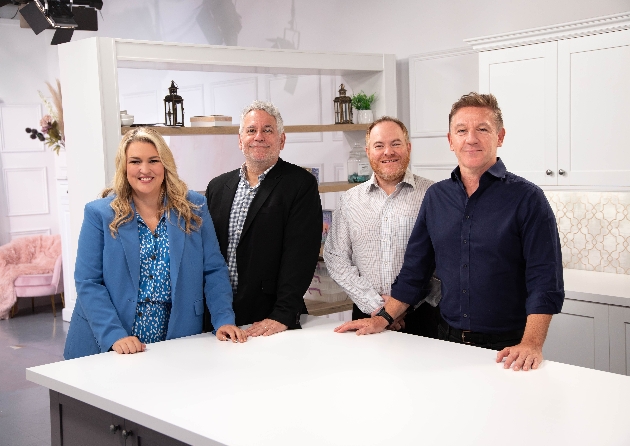 A high-energy and creative leader, Mark has extensive experience in delivering customer journeys through a combination of digital transformation, technology and data insight. Throughout his expansive career, Mark has held senior positions at NBCUniversal, Sony Pictures and Merlin Entertainments.

In his new role, Mark will be responsible for overseeing the next phase of growth for Crafter's Companion, which will focus on the combined multichannel strengths of its TV and eCommerce platforms, whilst showcasing its products to millions of customers across Europe, the US and beyond.

Mark replaces former CEO Simon Davies, who is staying with the organisation as Executive Director, overseeing the company's global wholesale teams and commercial partnerships. Mark said: "Crafter's Companion is a fantastic business with an extremely passionate founder in Sara Davies. It's rare to find a business that has such potential, ambition and capacity for growth as Crafter's Companion. It was an unmissable opportunity to join as its new CEO. I'm excited to lead a team of passionate crafting and commercial experts to deliver a truly omnichannel business, underpinned with an impressive brand portfolio, whilst bolstering our product and service offerings for our millions of highly-engaged and loyal customers."

Sara Davies, founder and creative director of Crafter's Companion, added: "The search for a new CEO was an extensive one. We needed somebody who completely understood our company and its values but also someone who has the tenacity and drive to support us in achieving our full potential. In Mark, I believe we have found the perfect fit."

David Stern, chairman, added: "It's a very exciting time at Crafter's Companion, there are so many fantastic projects in the pipeline and plans to secure the future growth of the company. I'm thrilled that we have Mark on board."