This year, 87 exhibitors at Creativeworld donated high-quality painting utensils and handicraft accessories to the Frankfurt Children's Office. The donations in kind included everything a young artist's heart could desire, from canvases and stationery to brushes, paints and pens, modelling clay, stamps and stickers.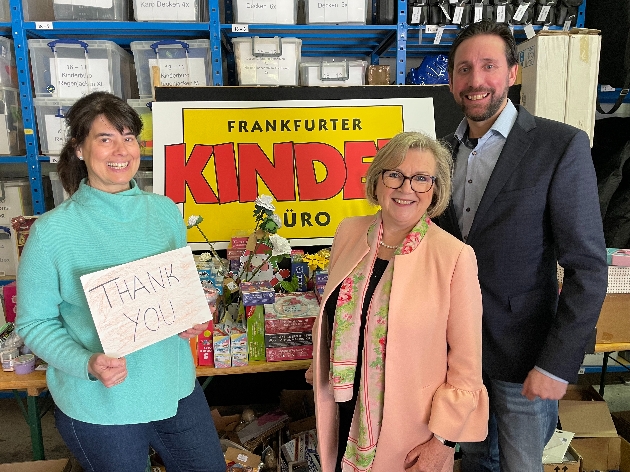 Eva Olbrich, Show Director of Creativeworld, and her team handed over the donations. This year, around 4,500 children in more than 50 children's institutions and youth centres in the Rhine-Main region will benefit from the goods. With this fundraising campaign, Messe Frankfurt is committed to the education and creative promotion of children in the region. In this way, the company creates a bridge between the international trade fair, which is reserved for a trade audience only, and the creative users.

Creativity is intelligence that is fun, Albert Einstein said. But you don't have to be a genius to have fun in creating! As a trade fair for the creative sector, it's important for us to promote the joy of doing things - also for the next generation", explains Eva Olbrich, Show Director of Creativeworld. "It's wonderful to see how many exhibitors from all over the world have taken part this year!", Olbrich continues. Madeleine Michaelis, head of the Frankfurt Children's Office, joins in the praise and points out: "Creative learning is really essential, especially for children. It creates a sense of achievement and brings joy. And making that possible is so important, because it also creates participation. That's why we really appreciate Messe Frankfurt's commitment to children and young people."

Creativeworld will continue to be held at the same time as Ambiente and Christmasworld at Frankfurt Fair and Exhibition Centre, 27th to 30th January 2024.