Maped Helix have taken National Stationery Week's #WritingMatters hashtag to heart with their brand-new Pen Pals 4 Pupils initiative that's set to get the UK's children putting pen to paper. The writing equipment giants have set up the FREE project to link youngsters in Years three to five with their peers in other parts of the country, offering them a safe way to swap handwritten letters and build lifelong friendships as part of the annual event that runs over Monday to Sunday, May 15th -21st.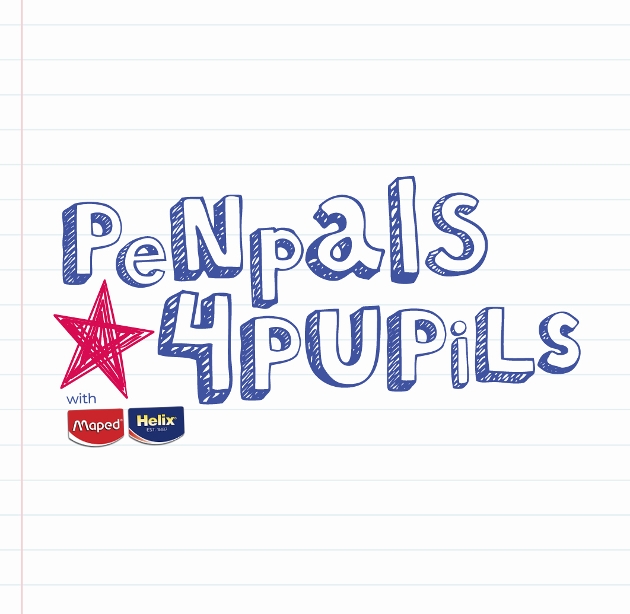 "It's perfect that Pen Pals 4 Pupils is starting off the 2023 National Stationery Week campaign," said NSW coordinator Sarah Laker, "it will help children's social, communication and handwriting skills and also let them experience the joy of both sending and receiving letters and cards – the true spirit of National Stationery Week." Schools taking part in the Pen Pals 4 Pupils project will also have the chance to attend a FREE virtual creative writing masterclass with bestselling children's author Chris Smith on Monday, May 15th.

And five of the schools will be selected at random to win a fabulous Maped Helix stationery bundle as well as signed copies of former BBC Newsbeat presenter Chris' new book, Clarity Jones And The Magical Detective Agency.

All UK schools with Years 3 to 5 pupils are invited to take part and, once signed up, Maped Helix will match each class with a suitable group elsewhere in the country so they can start sharing stories and ideas with their new pen pals, helping improve literacy and boost imagination in a fun and exciting way. The project will continue after National Stationery Week 2023 so schools have until May 22nd to sign up, and will be notified by June 5th of their partner school, and Maped Helix will provide support throughout the 2023-24 academic year.

To find out more and register to take part in the Maped Helix Pen Pals 4 Pupils project visit www.mapedhelix.co.uk

Since it's launch in 2011, National Stationery Week has campaigned to get more consumers into shops by encouraging them to put pen to paper. This year is shaping up to be bigger and better than ever before with the stellar line-up of brands including Pentel, Snopake, edding, Zebra Pen and Staedtler.