Manuscript Pen Company is excited to announce the introduction of new products this March. The new additions to the Manuscript portfolio will bring a fresh look and feel to our product lines, featuring modern designs and innovative materials. We are sure that our customers will be delighted with the new additions to our collection. From sleek and sophisticated writing instruments to modernized accessories, Manuscript Pen Company's new products will add a fresh touch to your writing experience. With a selection of colors, materials, and finishes, you will be spoilt for choice finding the perfect pen or accessory to make your writing experience unique.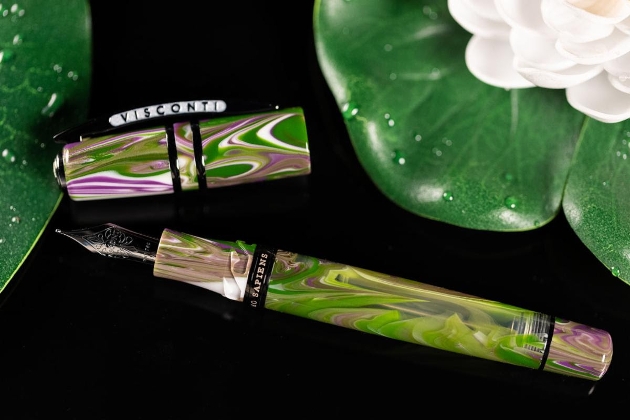 The Visconti Lotus-Garden is a perfect inspiration for this year's Homo Sapiens Demonstrator collection launching this January. A new beginning, rebirth, strength and purity come to mind as we imagine this exquisite flower of the lotus plant, with its roots latched in mud, submerged every night in river water, miraculously re-blooming the next morning sparklingly clean. The power of creation is in its DNA, just as it is in Visconti's: Homo Sapiens, the Wise Human.

Lilac, white and green, the colours of the flower and its leaves, are accented by this year's new black trim, which recalls the flower's reflection in dark pond water, adding to its mystery. This impeccably hand-crafted pen with its finely detailed metal fittings is a prestigious addition to Visconti's HS demonstrator collection.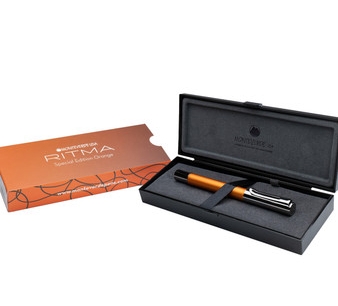 Monteverde USA® is proud to introduce the third Ritma Special Annual Collectible Edition in Anodized Orange. An annual event with a new colour once a year.

The Ritma™ special collectible edition collection is inspired by the minimalist movement of the 1960's and 70's, with its clean lines and straightforward designs. Machined to perfection using a mixture of steel, brass and aluminum, the Ritma™ boasts a streamlined design from magnetic cap top to back post, perfect for those who prefer a well-balanced and heavyweight pen. Each aluminum barrel is anodized and treated with a matte finish, resulting in a muted pop of orange colour that is soft to the touch and beautifully accentuated with polished gunmetal accents. The clip is designed to match the straight lines of the body style with an extra flair, the center cut in an elongated oval shape for ease of use. An exciting feature of this minimalist pen is the magnetic cap and posting, so secure and perfectly designed to the pen it creates a seal. No need to twist off, gently pull and enjoy the striking pop-action sound of the seal opening, then post to the back to experience the secure magnetic seal there as well.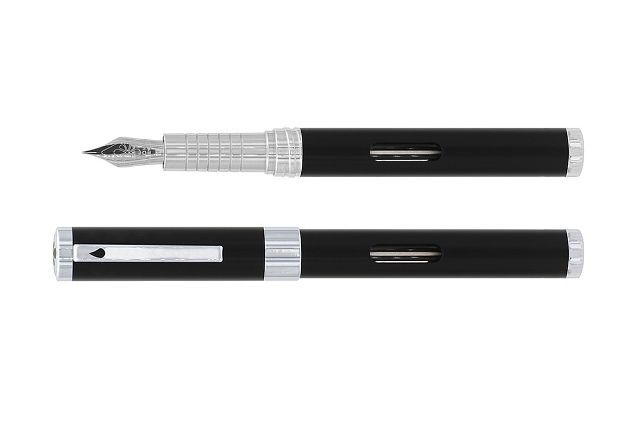 NeXus by Diplomat. (From £412 RRP)
The latest writing instrument from Diplomat, the Nexus. None of Diplomat's other products has such a high level of connection between technical innovations and ergonomic design, hence the name Nexus. Diplomat's refillable piston system with a capacity of more than 7 ink cartridges promises long-lasting writing pleasure.

The cap's innovative closure system offers 100% secure leak protection, even on an airplane. Our latest writing instrument comes with a special storage case and an easy-to-use refill system. The Nexus impresses with its perfect balance and its elegant, classic style. The ergonomics, like the capacity, are designed for long periods of writing. The all-metal body stands for durability and the anodizing was applied by hand.

Thus, our company proves once again how a classic product – like a writing instrument – can always surprise. Let the Nexus convince you and experience the proverbial fusion of design and technology with every stroke on the paper.

To see how the pen works watch: https://youtu.be/fsICOUXGbVY