Crystal Parade has been lucky enough to work with some very talented fashion designers, dressmakers and costumiers, and in recent months working closely with stylist and GQ Style editor Luke Jefferson Day, helping out with some very special outfits… Last June for the Queen's Platinum Jubilee, Crystal Parade played a small part in dazzling the crowd outside Buckingham Palace. In collaboration with Luke and his design team, the company supplied the Preciosa and Zodiac crystals used to embellish the stunning Union Jack outfit worn by Sam Ryder for the Saturday night concert.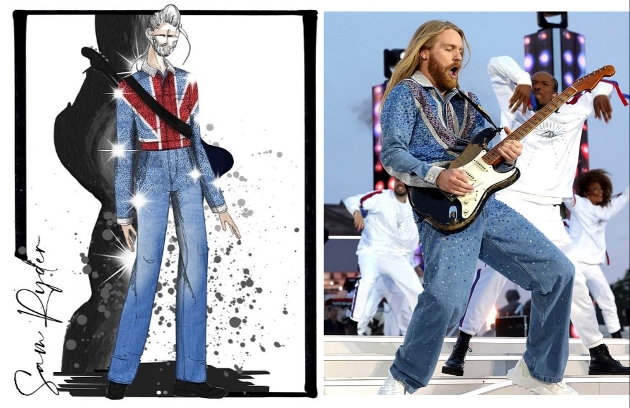 Crystal Parade has worked with Luke on several occasions, each project is always fast paced and Luke knows he can rely on the Crystal Parade team to send what he needs in a speedy fashion! Luke used Zodiac and Preciosa crystals to create the show stopping denim boiler suit for Sam's Jubilee performance, after having already worked on his iconic Eurovision outfit the previous month.

His talented team of stylists used both hotfix and non-hotfix flatback rhinestones in various shades of red, silver and blue to create a unique take on the classic Union Jack emblem. The crystals were applied individually by hand, using the amazing Crystal Katana pick up tool and E6000 glue which is perfect for using on material that needs movement and flexibility.

Thousands of crystals in many shades of blue including Aquamarine AB, Montana, Capri Blue, Peacock Blue and Sapphire adorned Sam's outfit, along with Light and Dark Siam to create the flag, and Clear and Mine Silver rhinestones to fully crystallize the collar and cuffs. Luke chose to apply crystals of varying sizes to achieve what is known in the industry as the 'Rockery Effect'. This allows the light to hit the stones at multiple angles which is then reflected in every direction to create more sparkle on stage.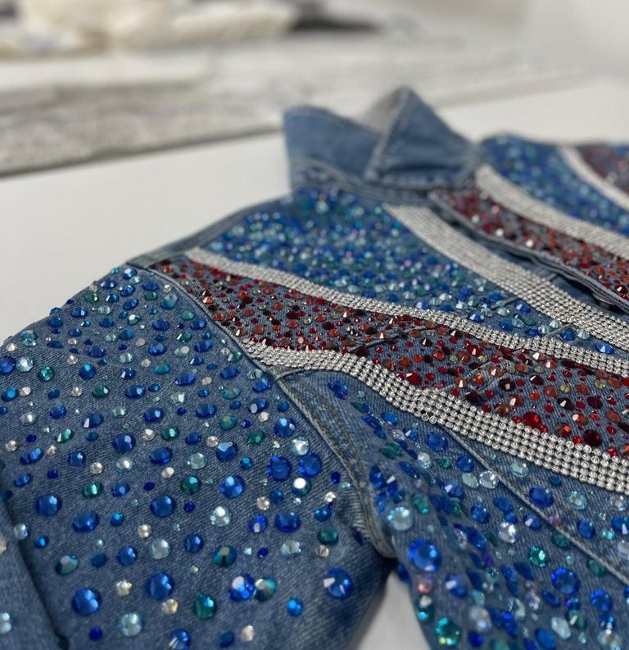 After the success of the embellished boiler suit, Crystal Parade rhinestones have adorned even more of Sam's outfits, with Zodiac crystals featuring on stage at the Taylor Hawkins tribute concert last September, in a performance on the Graham Norton Show and more recently on stage at the Brits.

What a fantastic accolade for Crystal Parade and Zodiac Crystals, which will once again be hitting the stage soon and dazzling the crowds with their brilliant sparkle. We can't wait to see what Luke Day and Sam Ryder does next.

Visit: www.crystalparade.co.uk