Mitsubishi Pencil EU (MPEU) has just announced the appointment of Neil Jardine as Managing Director of its UK office. Mitsubishi Pencil is the owner of well loved pen brands POSCA and uni-ball.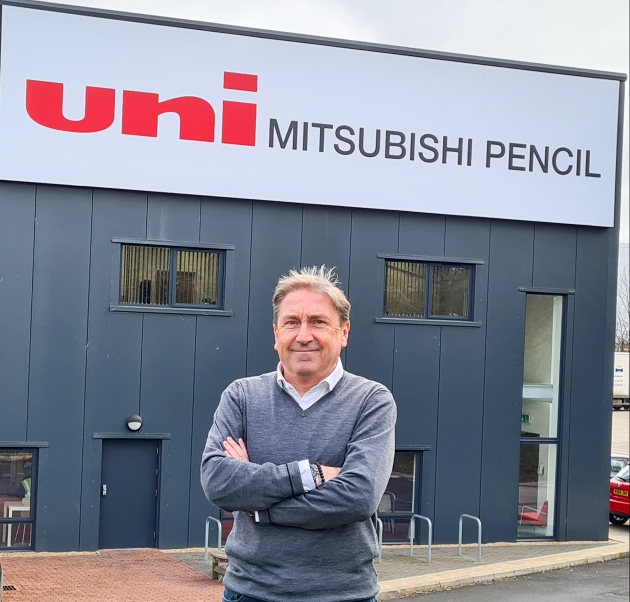 Maxime Brasseur CEO of MPEU commented, "We're delighted to have attracted an individual with such a wealth of knowledge and leadership experience to run our UK business. Neil will lead the UK business as we plan for another year of record results driven by strong consumer demand across both our Uni-ball and POSCA brands. The UK is a key market for our brands with category leading positions, exciting innovation and unequalled quality and precision engineering. Neil will lead a period of positive change as we consolidate our position, identify future growth opportunities and focus on the culture and values of our UK team".

Neil joins Mitsubishi Pencil UK after 25 years in the fast-moving consumer goods (FMCG) market, the bulk of which was as Director of Take Home at Greene King. Neil was also Sales Director at Sara Lee DE UK, and he masterminded the move by Disaronno to establish their own subsidiary in the UK (Disaronno UK Ltd).

Neil commented, "I'm delighted to join such a great established business, with such a strong brand portfolio and consumer appeal. There is plenty to still be achieved working with the talented UK Team, hopefully utilising my experience to good effect."