Avenue Mandarine, part of the Exacompta-Clairefontaine Group has added a number of exciting new products to their creative ranges, which have been developed to engage youngsters in crafting activities.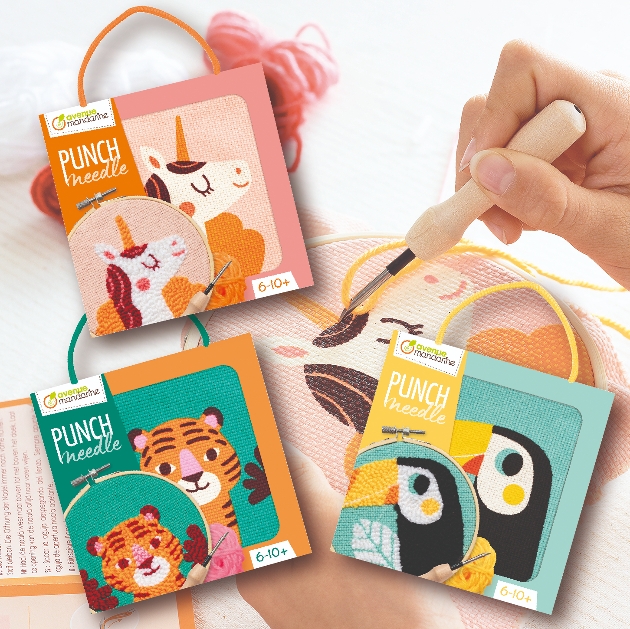 The Punch Needle Kits contain all the materials needed to create a fun punch needle picture - 18x18 cm pre-printed fabric, 13 cm diameter wooden hoop, four balls of wool, wooden handled punch needle, plastic needle and instruction sheet. Once the design is completed the wooden hoop doubles up as a frame to display the creation. Available in three cute designs – unicorn, tiger and toucan.

Diamond art is a popular crafting activity for all ages and this kit enables users to create four stunning pictures with a jungle theme. The kit contains four pre-printed boards (15x21 cm), approximately 7,000 rhinestones in six colours, wax, a tray, two plastic tools and full instructions.

Graffy Scratch is the latest addition to the Graffy range of colouring products. Children can create amazing pictures by scratching off the black coating on each sheet with the wooden stick to reveal the rainbow-coloured background. The pad contains 24 cards (15x15 cm) and a themed stencil. Available in two themes - fairies or pirates.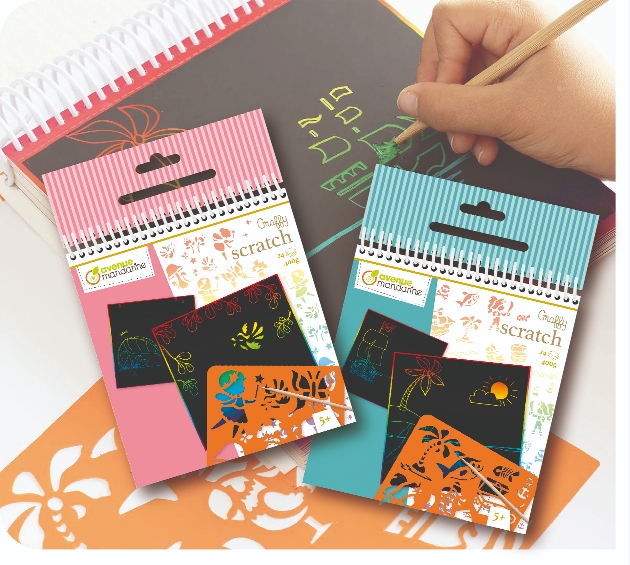 Graffy Nature is a great way to get children interested in nature and be creative at the same time. Each sheet in the pad is in three parts... one is a printed colour example to follow, the second is a detailed outline to colour and the third is a basic outline to decorate with leaves and flowers as shown in the example. Each pad contains 12 three part sheets and are available as masks or finger puppets.

Lawrence Savage, Marketing Manager at ExaClair, says these new creative products offers hours of fun for children: "Crafting activities are well known to help young children develop fine motor skills and improves concentration in an imaginative and fun way."

For more details on the full range of Avenue Mandarine creative and educational products, please visit www.exaclairlimited.com, email enquiries@exaclair.co.uk, or call our sales team on 01553 696600.