The second collection of crochet patterns for iconic women from amigurumi expert and author Carla Mitrani is coming in 2023. Choose your favourite icon from this collection of 15 new patterns for inspirational women who have shaped the world. There are scientists, performers, writers; athletes, campaigners and environmentalists including: Josephine Baker; Anne Frank; Wangari Maathai and Dolly Parton.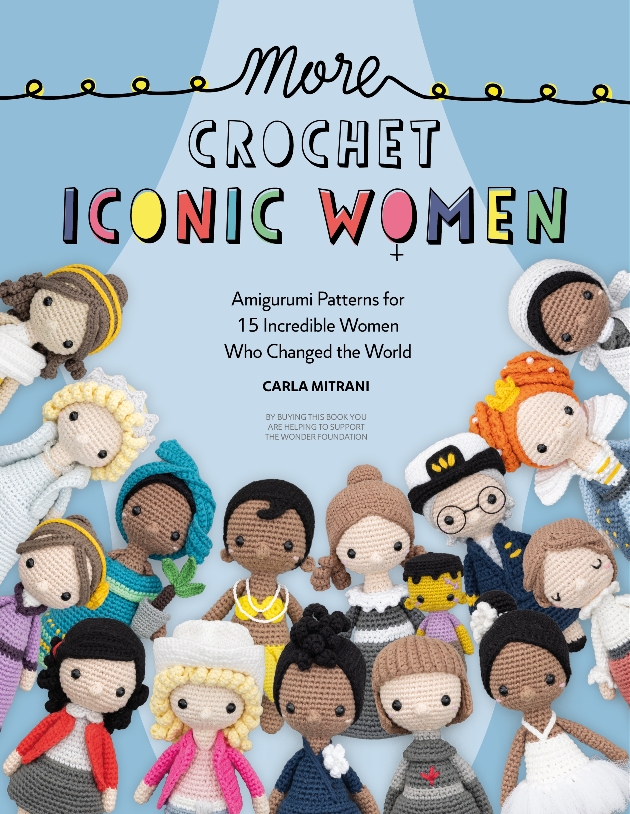 This collection of crochet patterns celebrates 15 women who have made an impact on the global stage whether in politics, sport, medicine or education. Learn more about each of the characters featured in this collection and make unique gifts to inspire and delight all generations.
Ella Fitzgerald * Mary Shelley * Queen Elizabeth I * Wangari Maathai * Princess Diana * Misty Copeland * Harriet Tubman * Helen Keller * Anna Frank * Dolly Parton * Grace Hopper * Josephine Baker * Hypatia of Alexandria * Ada Lovelace

About The Author:
Carla Mitrani is a crochet doll designer and maker, as well as being the author of the Crochet Iconic Women series. She sells her patterns on Etsy and Ravelry under the brand name Amour Fou Crochet. Carla is best known for her beautifully designed and finished amigurumi dolls. She also collaborates with the best selling author, Lydia Tresselt (Lalylala).