Craft Buddy welcomes the world's favourite bear to their big crafting family! Paddington Bear is the latest addition to Craft Buddy's prolific licensed ranges, following its success with Disney, Star Wars, Marvel, Peter Rabbit & The Smurfs. To continue its success with the launch of Crystal Art Buddies, Craft Buddy is also expanding the L.O.L Surprise collection to add more sparkles to the glittery dolls!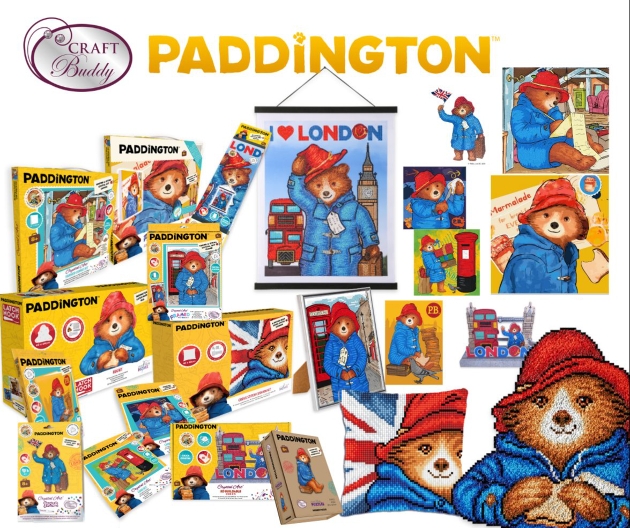 Gary Wadhwani, Co-director of Craft Buddy announces the exciting news today. "2022 is a huge year for us, with a few major launches like the brand-new Crystal Art Star Wars collection and also the wildly popular Crystal Art Buddies. We're going to continue our growth in the kids craft business next year with our existing licensing partners, and we will also acquire new licenses of renowned IPs to keep bringing new quality and innovative products to the market. We think Paddington Bear is definitely the right license to help us establish ourselves as the consumer's favourite arts & crafts brand! We understand how much everyone loves Paddington Bear and with the new movie launching next year, we believe we'll kickstart the year by bringing the best craft & gift products with this amazing character, across all our Craft Buddy brands, to UK & other EMEA markets".

Dino Wadhwani, co-director of Craft Buddy, added. The Paddington Bear collection Crystal Art Kits (Scrolls, Stickers, Notebooks, Cards, Canvases and 3D Buildable Scenes), Paint by Numb3rs Canvas kits, and Craft Buddy Home Soft Craft Kits (Cross-stitch kits, Latch hook kits) and launches in Q1 2023.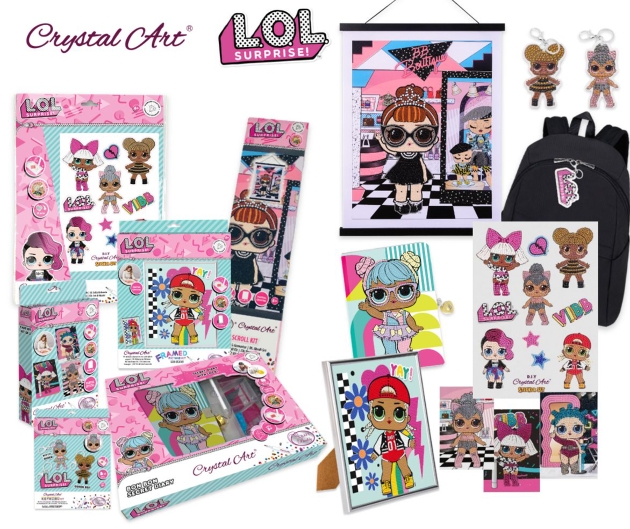 Following the launch of the award-winning Crystal Art Buddies, Craft Buddy will also double down in its L.O.L Surprise Crystal Art Collection to appeal to its strong young girl fan base. Launching in Q1 2023, the full range will include brand-new products like Crystal Art Secret Diary kits, Keyring Kits, Sticker Set kits, Scroll kits, Card kits and Framed Picture Kits, which would make great accessories and gift idea for schoolgirls!

The brand-new Craft Buddy Paddington Bear and L.O.L. Surprise collections will make its debut to the trade partners at London Toy Fair and Spielwarenmesse 2023. You'll also be able to see some sneak peek of the other new exciting products with their existing licensing partners including Disney, Star Wars, Marvel and Peter Rabbit, and also the never-seen-before-in-market product to celebrate Disney 100!

Be sure to contact Craft Buddy's trade team at trade@craftbuddyltd.co.uk to make an appointment at one of the trade shows!
For any trade sales enquiry, please reach out to the trade team at trade@craftbuddyltd.co.uk