Metallic Elephant turns 15 this year and it's testimony to the brand that, in 2022 have had record machine sales, their best since trading began in 2007. Metallic Elephant continues to deliver excellence in engineering with 'ease of use' being a priority for the hot foil press market where personalisation has seen exponential growth. With five models currently in their stable the company serves a global base of clients including many luxurious and leading brands.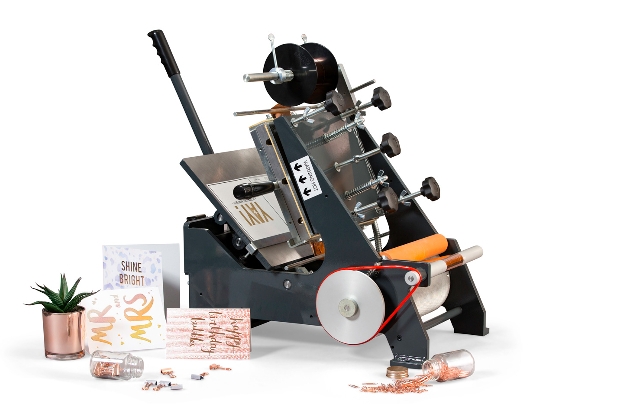 The biggest growth in 2022 has been with the KSF 3 platen press, a hand operated press that can deliver a A5 plus bleed print area. Many clients have been keen to seize on the opportunity of adding this to their range by making it their number one capital investment of the year.

Clients have been impressed equally with the build quality, reliability and the chance to supply commercial levels of print on their products whether its stationery for weddings or greeting cards to printing on acrylics and leathers. A third of all sales for this product have been shipped to North America alone.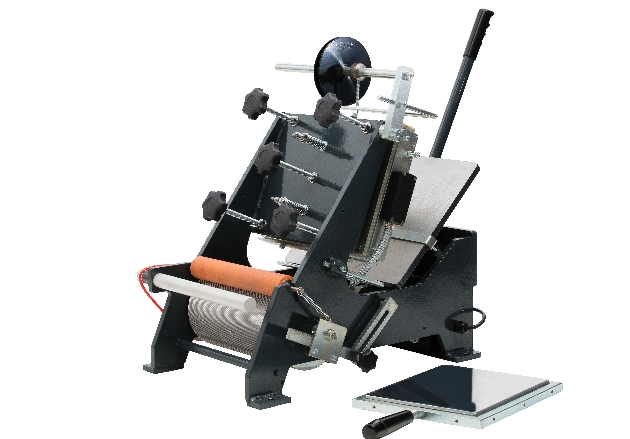 So what's the fuss
The KSF Series 3 is a commercial grade press manufactured from the highest end materials and finished in modern anthracite grey and silver to be an attractive addition to your premises.
Boasting a large print area of 200mm x 250mm and ¾ tonnes of pressure this is the ideal workhorse for all artisans.

The KSF Series 3 can make an impression on a vast array of materials, the platen setup, auto foil feed, accurate heat control and counter on this machine allows for quick loading of products enabling the user to quickly add their designs to stationery, leather items and much more.

The KSF Series 3 has a floating heater box with easy pressure adjustment. You can print up to 30mm thick items with ease and minimal effort. With one pull of the handle, foiling, debossing and embossing is at your fingertips.

For further information, visit: www.metallicelephant.co.uk