Four days, four destinations, 12 product sectors, thousands of retailers, hundreds of exhibitors showcasing millions of new and innovative products including homeware, décor, gifts, greetings and stationery, Christmas, beauty and wellbeing, womenswear, fashion accessories, jewellery and footwear, Autumn Fair 2022 ended on a high with a focus on collaboration, community, and conscious retailing. The inspirational show, which took place from 4th – 7th September at NEC Birmingham, offered the UK and Europe's retailers a space to meet, re-connect, network and source, as well as learn about sustainability, responsible sourcing, circularity, and advice for creating a buoyant future for retailing, all under one roof.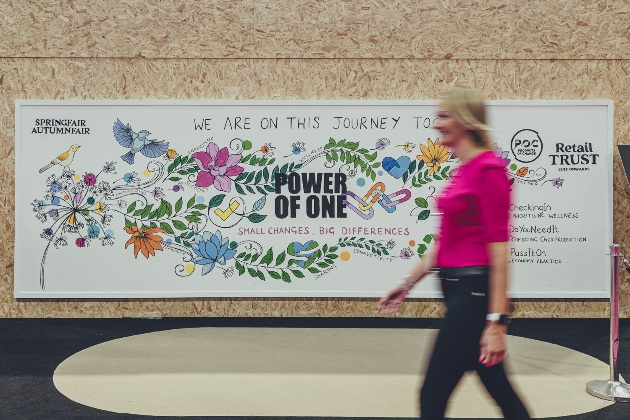 New features on the show floor included the New Product Showcase which successfully launched at Autumn Fair 2022, giving exhibitors the perfect platform to launch their brand-new developments. From odd socks advent calendars to dog biscuit baking kits, the New Product Showcase was the place to discover a curated edit of the most unique and innovative products.

This year, a whole stand was dedicated to the Power of One® campaign with curated product inspiration and a visual and interactive space for visitors to make their own Power of One® pledges, a Self-Reflection mirrored wall, and live art. The Sustainability Product Showcase put the spotlight on an edit of eco-conscious exhibitors, and Autumn Fair's headline sponsors, Products of Change collaborated on the Power of One® stand offering their advice and one-on-one sessions on how to make businesses more sustainable. Throughout the show, the incredibly talented artist Saroj Patel a striking mural, and visitors also learned more about Autumn Fair's three Power of One® pledges to make positive changes towards better sustainability and wellbeing.
As one of the industry's most highly respected industry accolades, aimed at recognising the best new products, talent, and inspiration in our industry each year, Autumn Fair partnered with Giftware Association to create a beautiful new showcase of all the Gift of the Year 2022 category winners enabling visitors to see them all collectively in one handy space. Being crowned a category winner provides industry-wide recognition and previous entrants have seen a huge boost to their sales and revenue – the winners on show will become the next year's bestsellers.

Buyers from retailers including John Lewis, Fenwick, Fishpools, M&S, TJX – TKMaxx, Mint Velvet, The Dressing Room, Pamela Shiffer, Between the Lines, Wayfair, Dunelm, Next, Pretty Little Thing, Paperchase, Hallmark, Rymans, Blue Diamond, Dobbies, Chester Zoo, The Science Museum, Kew Gardens, The Works, The Hut Group, Homebase, and thousands more flocked to the show. Many commented on the importance of seeing products and meeting people in person, the scope created from cross-buying opportunities, and the benefits and value generated by the inspirational talks and presentations on the Inspiring Retail Stage and MODA Catwalk.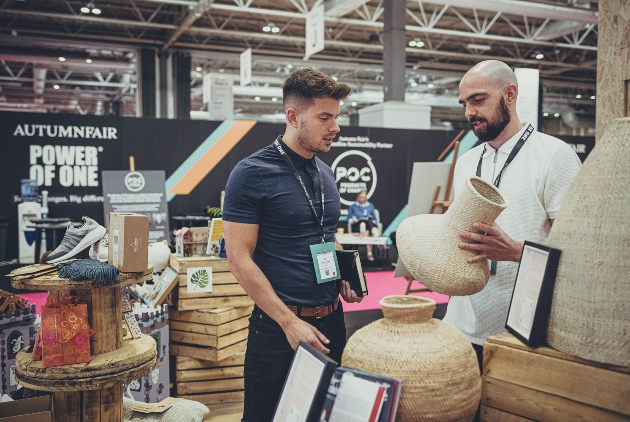 Nicola Meadows, Portfolio Director at Autumn Fair commented on the final day of the show looking ahead to Spring Fair in February 2023; "There has been so much to celebrate at Autumn Fair, and as the doors close today, I feel immensely humbled by the response from our community and the passion, drive, and enthusiasm to work together to refuel retail and work towards a better, more responsible and kinder way of doing business. I am very excited to look ahead to Spring Fair and delivering another memorable show for the home, gift, fashion, and sourcing markets."

Spring Fair takes place from 5th – 8th February 2023 at NEC Birmingham, please visit https://www.springfair.com/ for more information.