ExaClair Limited, the UK distributor for the Avenue Mandarine brand, has announced a new Masks to Sew Kit with wild animal designs. This new creative box contains all the material needed to create three fun wild animal masks - elephant, tiger and giraffe. The pre-cut felt shapes together with the punched sewing lines make it easier for younger children to learn how to sew. The plastic needle prevents little fingers being injured and the large eye makes it simpler for youngsters to thread it. The small shapes are made from self-adhesive felt to make it easier for youngsters to decorate their masks.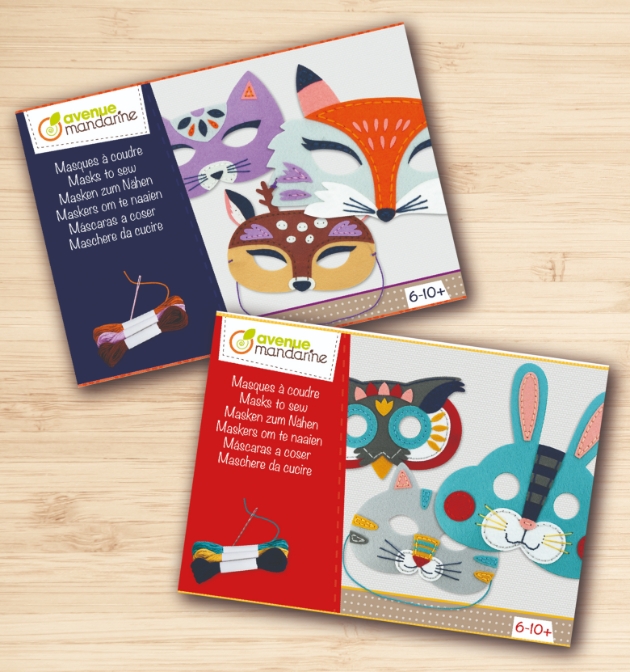 The other kits within the Masks to Sew collection enable children to make their own rabbit, owl and cat masks or fox, cat and reindeer masks.
Lawrence Savage, Marketing Manager at ExaClair, says these Masks to Sew Kits are a fun way to introduce children to sewing and at the same time develop their hand to eye coordination: "Youngsters will love creating their own brightly coloured masks and enjoy hours of fun transforming themselves into their chosen animal for added play value."

For more details on the full range of sewing products please visit www.exaclairlimited.com, email enquiries@exaclair.co.uk, or call the sales team on 01553 696 600.