Craft TV Presenter Ben Murray is the latest addition to the ever expanding HobbyMaker family joining their popular morning show 'Wake Up with HobbyMaker'. Having already worked with favourite brands Be Creative, Hunkydory & Crafter's Companion; the ever popular craft name founded by Dragons Den and Strictly star Sara Davies MBE, Ben is sure to be popular with viewers of the new channel.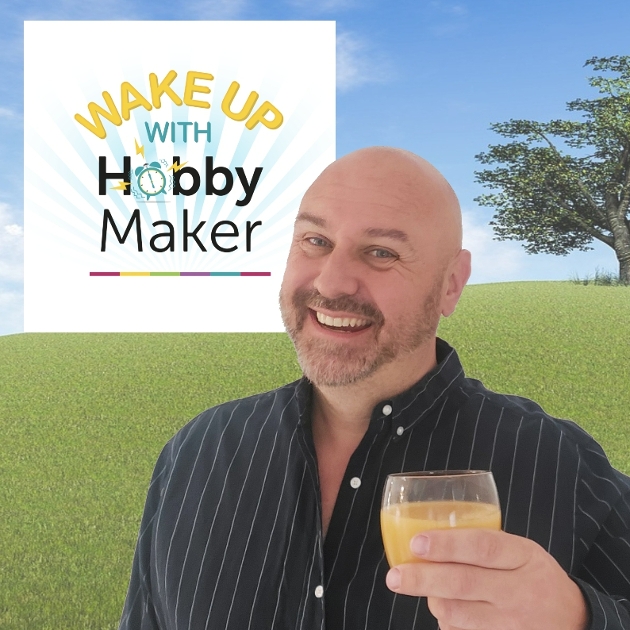 Ben started his craft TV career working at Create & Craft and Hochanda before founding The Craft Show, an online TV show run entirely by volunteers aimed at providing crafter's and small craft businesses with much needed exposure for their workshops and products. The Craft Show is soon to launch its free online crafting resource website theCraftShowHub.co.uk where visitors can find projects, downloadable content and videos, including live streaming of the hugely popular HobbyMaker TV channel; also available on Sky, Freeview & Freesat. Ben said: "I absolutely love HobbyMaker and, in particular, the laid back and friendly early morning Wake Up shows. I was thrilled to be invited to join such a forward thinking and viewer focused channel!"
"The entire HobbyMaker team seem intent on creating television around what the audience actually want to see, rather than what the brands just want to show. They actively encourage audience participation which is just so refreshing. Not to mention working with some of the best known presenters, guests and brands in the crafting world."

HobbyMaker have also been nominated for the Crafts Beautiful Best of Craft awards 2022 in the category of Most Loved Crafts TV Shopping Channel, plus HobbyMaker's crafting television favourite Dave Bradford has also been nominated for Crafting Man of The Year.

You can catch up with Ben weekday mornings from 6am for lots of crafty chat with fab guests, your favourite brands and brilliant demo's... Just be sure to set your alarm and get the kettle on in time for your crafty brew!