As businesses are preparing for their busiest time of the year, many are thinking of ways to minimise stress levels to improve focus on productivity and profit. Businesses can shop thousands of engraving materials and supplies with next day delivery and the support of Trotec's friendly and knowledgeable team.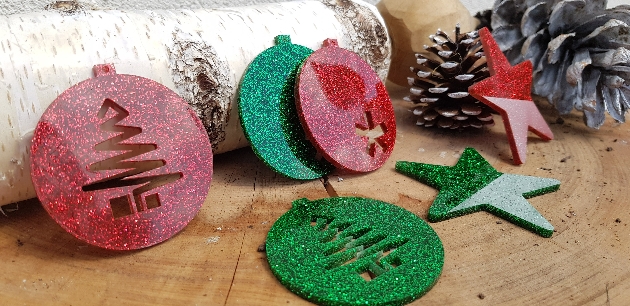 Knock on wood
Laser technology has made wood into one of the most popular materials for crafting. Whether you are looking for solid wood sheets for creating eye catching signage, veneer sheets for making gift boxes or specially developed sheets for laser processing, the Trotec range has a product for you.
Aside from standard solid and veneer wood sheets, the Trotec range includes two materials specially developed for crafting, the TroCraft range of environmentally friendly material and laserable cork. These materials are designed for laser processing and allow you to turn your designs into tangible products in minutes.

Eye catching acrylics
Add a sparkle to your creations with TroGlitter acrylic! Featuring evenly distributed glitter particles, these cast acrylic sheets are colour stable and will not bleach or fade when laser processed. What's more, the range features two vibrant festive colours, red and green, allowing you to add a sparkle to your Christmas decorations, gifts and designs.
The TroGlass range of laser acrylic also includes a wide range of other acrylic varieties, including pastel and neon cast sheets, alongside the TroGlass Mirror and XT varieties of extruded acrylic.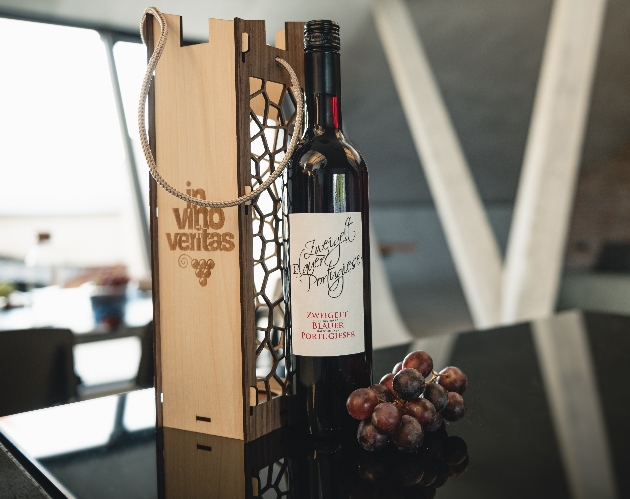 Ordered to your specifications
To allow your business to remain productive Trotec materials can be ordered with a range of additional services. This includes materials cut to size, corner rounding and next day delivery, allowing you to make sure you maximise productivity during the busy pre-festive season.

Save on Trotec materials
Trotec runs monthly offers on engraving materials and supplies, allowing you to stock up early for the Christmas rush. Simply visit the www.engraving-supplies.co.uk webshop formore information and to discover the full range of Trotec materials.

For more information call +44 (0)191 580 1182
James Hutton, Marketing Executive: +44 (0)191 495 7907
Email: james.hutton@troteclaser.com
Visit: www.troteclaser.com