Jo Insull, Sales Director at Ribbon Writer talks to Craft Focus about their exciting new machine, the Ribbon Writer The Enterprise Elite, launched for light commercial useage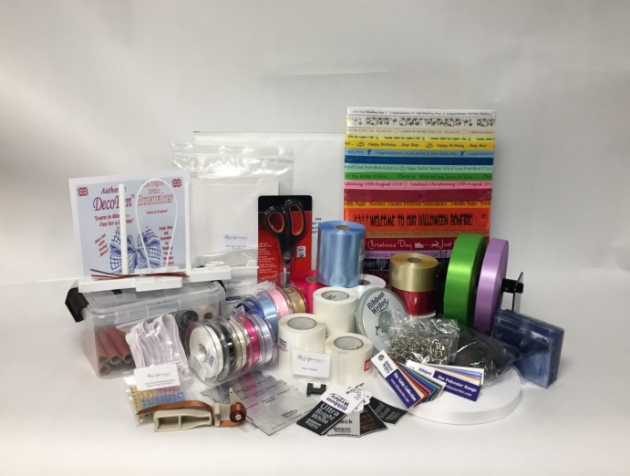 Tell us a little bit about the company. Where are you based? When did the company start and what do you specialise in?
We're the longest running ribbon printing machine supplier in the UK and have been established for more than12 years specialising in ribbon printers. The company is based in the heart of the country in the West Midlands just off the M5 in Bromsgrove. We're specialists in all forms of ribbon printing for a wide range of customers, such as crafters, party suppliers, gift and craft shops, garden centres, sweet shops and florists - the list is almost endless!

Talk us through your most popular machines.
Our most popular printers are the Ribbon Writer Excel and Deluxe Plus for several reasons: they're both compact and take up minimal space next to your computer. Both are 300dpi, producing high resolution print and images and both reach speeds of upto 88mm per second. Capable of printing ribbon from 7mm to 100mm wide, along with multi ribbon printing, these printers can also print ontoiron on and sew in material, as well as lanyards and clear self adhesive, giving the user a wide range of potential products.

Tell us a bit about your popular machine: The Ribbon Writer Enterprise Elite
This printer is aimed at busier small business users, requiring a faster volume of print work, for example wash care labels and multiple ribbon orders. This intelligent printer can work as a stand-alone with saved programmes or inconjunction with our recently updated Diamond Design Software. In addition, the printer can be purchased with a range of accessories such as a ribbon cutter for the more industrial jobs to save both time and money.

You've just released new software. Tell us more!
Our bespoke design software, Diamond Design, has undergone an extensive re-vamp bringing it fully upto date for the latest Windows releases and in addition will be MAC ready later this year. The software has a fresh new look and is designed for easy use for all ages and abilities.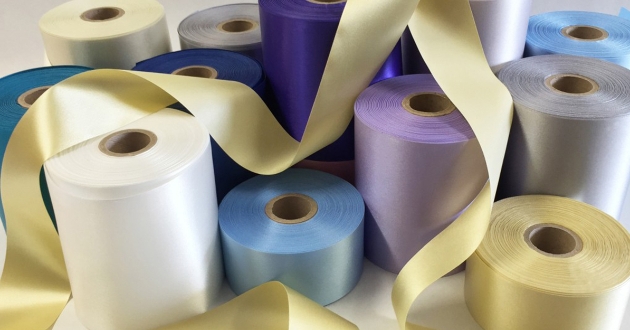 What sets you apart from your competitors?
We're leading specialists in ribbon printing with the largest range of ribbons, foils and stock in the UK all available for next day delivery. Our bespoke software is both easy to use and fully supported by our friendly staff who are always available for help and support. We even include basic marketing materials with every printer, whichever package you choose, to help you get up and running.We pride ourselves on excellent customer service, we'll always go the extra mile!

Personalisation and gift giving is so popular – have you seen a rise in ribbon sales recently?
It has been very noticeable since the beginning of the pandemic how much more effort people are making. People are wanting to make every celebration more special as so many venues have been closed. For example, we saw a massive increase in Mother's Day ribbon sales this year. Christmas too has become synonymous with printed personalised ribbon. Our system gives you endless possibilities to be both creative and still earn a good income.

You have a new machine out now! What makes this different?
The difference with our new machine is not only is it compact and faster than our other models it also costs less to personalise print per metre than our other printers. It's ideal for a commercial environment and can work as a stand-alone option in a warehouse operation or just for those companies wishing to invest in a machine that will cope with larger volume runs.

Ribbon Writer
+44 (0)1527 877 711
info@ribbonwriter.com
www.ribbonwriter.com