The 2022 BCTF Award winners were announced on Monday April 11th in an emotional ceremony that saw the amazing British craft community raise a glass together for the first time since 2019.
The award sponsors included some of the UK's greatest champions of British crafts and consistent supporters of the British Craft Trade Fair, an event which is unique for its exclusive focus on handmade British products and inspires great loyalty amongst exhibitors and retailers alike. The incredibly eclectic mix of talented designers and partnerships who make up the BCTF community once again ensured that deciding upon the winners was an extremely difficult task. Along with excellence of design (rich on the ground at BCTF!) many judges were moved by the compelling personal stories they heard from exhibitors and the powerful emotion they were able to channel into work of an exceptional quality and resonance.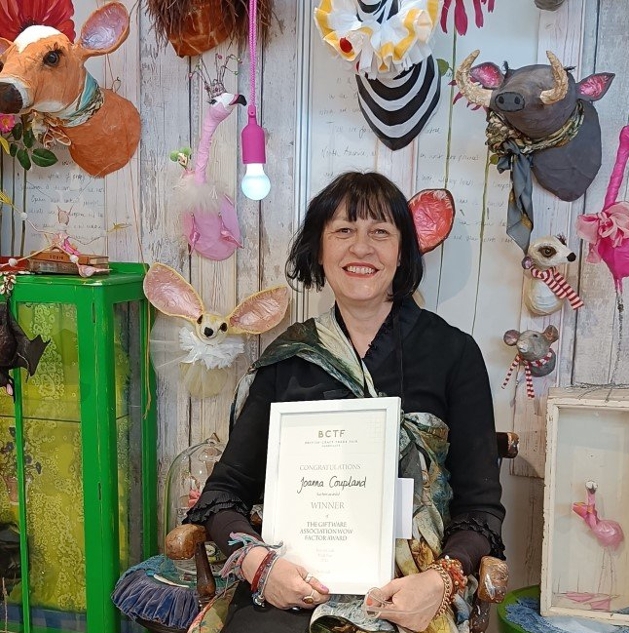 A broad range of disciplines were recognised in the 2022 awards, including Jewellery, fashion accessories, glasswork, ceramics, embroidery and papier-mâché, whilst winners received prizes that included gallery exhibitions, association memberships, website hosting and media support and promotion that will give a further boost to their businesses in the year ahead.

The Winners
· The Platform and Function Award Winner - Shelley Faye Lazar
· The NAJ Award for Excellence in Jewellery Winner - The Metalsmith
· The Giftware Association Award for Excellence Winner - Erum Aamir Ceramics
· The Home & Giftware Magazine and Denre.com Best Post-Newcomer Award Winner - The Very Crafty Zebra
· The Heart Gallery Best Newcomer Award Winner - Beverley Sommerville Ceramics; Highly Commended: CAHM
· The Pyramid Gallery Award for Excellence Winner - Twists Glass Studio; Highly Commended Joint Winners - Kate Rhodes Jewellery & Jenny Chan
· The Giftware Association WOW Factor Award Winner (as voted for by exhibitors): Joanna Coupland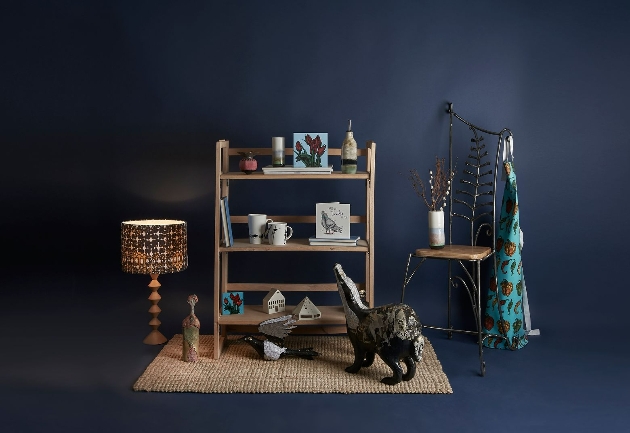 Judges also paid tribute to organiser, Kerrison Craft Exhibitions, which took over the running of BCTF last year and ensured it was once again a show to be proud of, truly reflective of the great wealth of artisan makers and design-talent we have here in the UK. Commenting at the end of a very busy and eventful few days up in Harrogate, Show Director, Kane Thomas said: "I'm so proud and happy that the first BCTF to have been organised by Kerrison Craft Exhibitions has gone so well, despite all the challenges faced by our community over the past couple of years. I want to thank everyone who participated for their support and commitment to BCTF, which is at the heart of an exceptionally vibrant and fascinating industry. "The whole team at Kerrison has loved working on BCTF and we're very excited about our plans for the future. Significant investment has been put into this show and we're hugely looking forward to seeing how we can develop it over the years".