The Giftware Association visited Giving and Living down in Exeter to support the south-west regional show. The show typically kicked off the UK trade show season on the 16th January by opening up its doors to its first physical show after two years off.

Spirits were high as show life slowly returns to normal and exhibitors and buyers return to physical events across the country. The Giftware Association also had another important job at the show by choosing the 'Best Stand' and 'Best Newcomer' something which CEO Sarah Ward had the pleasure of judging at the show on opening day. The new awards were given to Pineapple Island and Metal Motif respectfully.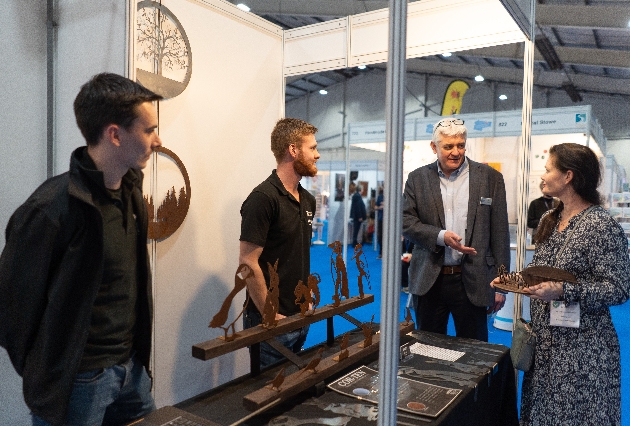 Sarah Ward said: "We're so glad to support the show and it's great to be back in Exeter after such a long time off and meeting people and brands in person. There's such positivity about the show and also about things moving forward but also thankful for the digital efforts the teams and exhibitors have gone through during Covid ensuring the importance of regional shows as a definite route to market.

"The show awards were something we were keen to do at the show to support the event and also its exhibitors both old and new. We were blown away with the efforts taken during the show. The winners will receive prizes from the show to exhibit next year and also a custom trophy to celebrate their win and attract buyers to their stands."Also out in force were people celebrating their Gift of the Year victories, again both old and new it was good to see people decelerating their successes throughout the show.

The Show featured lots of brand-new exhibitors, and a multitude of exciting new products and was a resounding success for the south west and the industry on the whole with the show proving that live events are vital for buyers and suppliers to meet face to face.