Sewing for Pleasure, Fashion & Embroidery and The Scottish Quilting Show will return to major cities across the UK in Spring 2022, following a two-year hiatus due to the pandemic. Running alongside the award-winning Creative Craft Show, these major crafting events will bring supply shopping and workshops back to life.
In March and April, these shows celebrate the world of creativity in Glasgow, Birmingham and London bringing the latest supplies, techniques and inspiration to dressmakers, crafters, quilters across the country.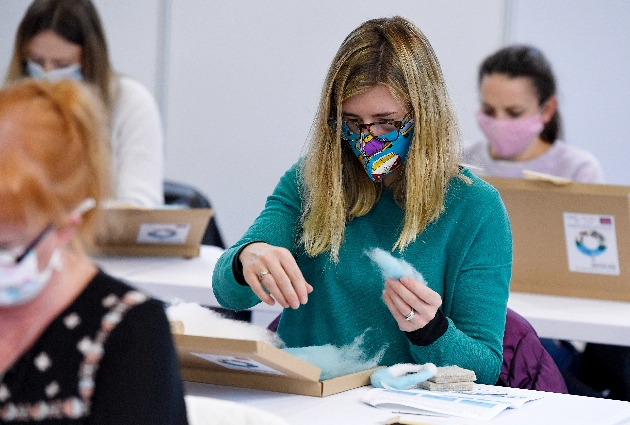 ICHF Events' head of features, Jane Bolsover said: "We're absolutely delighted to be able to finally bring back our speciality quilting, sewing and fashion shows. Two years has felt a long time, and this spring we will have shows packed with ideas for visitors to explore and unleash their creativity. We have a really exciting line-up for the 2022 shows including creative workshops and features to inspire our crafters to try something new. Don't miss out!"

Unmissable events in any crafter's calendar, dates for your diary are:
· The Scottish Quilting Show AND The Creative Craft Show, Glasgow, SEC, 3rd-6th March, 2022
· Sewing for Pleasure, Fashion & Embroidery AND The Creative Craft Show, Birmingham, NEC, 17th-20th March, 2022
· The Creative Craft Show, London, ExCel 1st-2nd April, 2022

Visitors to Sewing for Pleasure can dive into yarn, sewing and dress making demonstrations and be inspired in practical, hands-on workshops. Those with a passion for sewing, knitting and patchwork can visit the ultimate stitchers' paradise. Co-located with Fashion & Embroidery, it's the definitive showcase for anyone passionate about embroidery and textile art.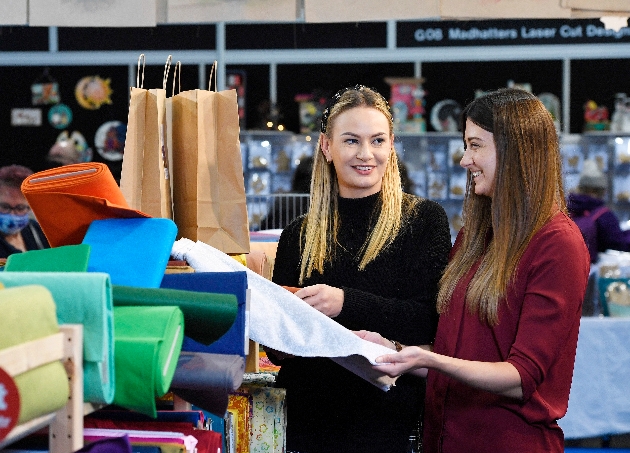 The Scottish Quilting Show is an exciting showcase of patchwork and quilting and brings together a range of exciting exhibitions from leading quilt artists and groups from around the world. Visit for supplies, galleries, competitions, workshops and talks - this is the one-stop patch-worker's paradise in Scotland.

As always, there will be aisles of expert exhibitors where crafters can update their supplies stash with the latest products and be inspired by new and exciting ideas and tips.

Those visiting the Glasgow and Birmingham shows can enjoy the additional quilting and sewing exhibitions for the same price. Crafters heading to Glasgow can visit The Scottish Quilting Show and The Creative Craft Show with the same ticket. The Birmingham show tickets will provide access to Sewing for Pleasure, Fashion and Embroidery and The Creative Craft Show.

For ticket sales, opening times and safety information about The Creative Craft Show and Cake International, please visit www.ichfevents.co.uk