The British Toy & Hobby Association announced today that registration has opened for visitors and media to attend Toy Fair 2022. Following a hiatus in 2021 due to the Covid-19 pandemic, the 68th Toy Fair will return to Olympia London from Tuesday 25th to Thursday 27th January. Press Day is scheduled for Tuesday 25th January. Attendees can now register to attend for free through the official Toy Fair website: www.toyfair.co.uk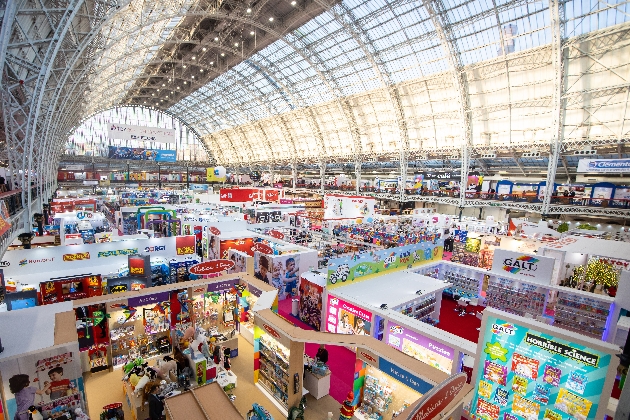 Toy Fair will be the first opportunity of the year for retailers, licensors, media, and the wider industry to meet face to face with more than 250 exhibiting companies, and to get hands-on with the hottest new toys and trends for 2022.

After a year away, there is huge positivity and great excitement from all corners of the industry to return to a physical show in January. The 2022 event will welcome back a high number of returning companies as well as many brand-new exhibitors and some returning after a period of absence.

Visitors will be able to get to grips with new products and can network with industry professionals, with exhibitors ranging from renowned brands though to ambitious start-ups looking to make their mark, many of which can be found in the Greenhouse Area located in the Grand Hall. Visitors to Toy Fair will also be able to take advantage of the many exclusive on-site retail offers.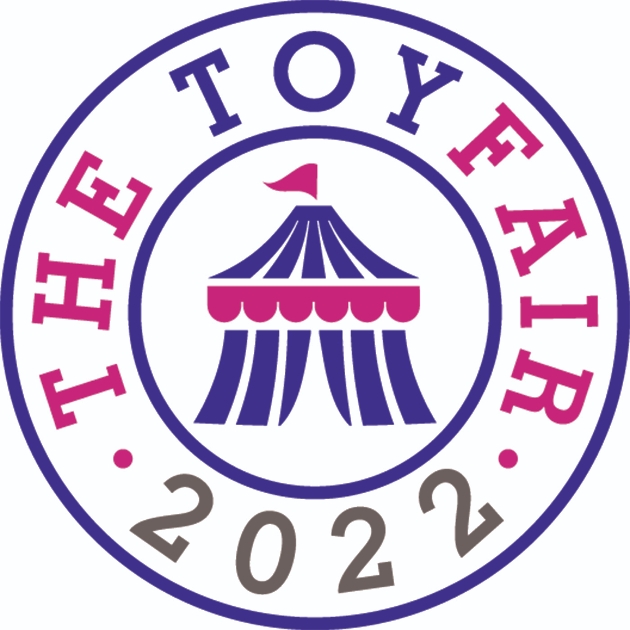 Confirmed exhibitors for Toy Fair 2022 include Bandai UK Ltd, Character Options, Funko, Hasbro, Keel Toys, Jazwares, LEGO, Moose Toys, Great Gizmos, Learning Resources and many, many more. The full exhibitor list and floor plans can be viewed here.

Mark Whittle, Head of Buying at The Entertainer said: "Toy Fair is an important event for the Entertainer in our Buying calendar as it gives us a great opportunity to meet with suppliers and licensors to discuss new launches and support plans. This enables us to firm up our decision making and buying plans for the year.""Funko are very happy to be taking part in a physical event after two years!", said Eva Verhaak, Vice President of Marketing and Business Development. "There is nothing better than carrying out licensor and retailer meetings in-person at industry trade shows, and to show physical products!"

Mark Hunt, Marketing Manager for Character Options commented "We are delighted that Character Options will soon be back at London Toy Fair. It has always been very important for us to be at this show where we are able to show face to face the new innovative product that is coming through. This Toy Fair we will be debuting some never-before-seen lines; things that our customers have not seen even during our winter previews. But whether absolutely brand new or lines they have been introduced to in previews the personal contact we gain at Toy Fair is essential!"

Toy Fair is the largest dedicated toy, game, and hobby trade exhibition in the UK, and will occupy a new layout across the Grand and National Halls. For 2022, a fully functioning press office will be located on the Grand Hall Gallery adjacent to the Organisers Office.

Majen Immink, the organiser British Toy and Hobby Association's Director of Toy Fair commented: "We are very much looking forward to welcoming back visitors to Toy Fair and know how important it is for the toy industry to do business in person once again and allow visitors to get hands-on with product. Whilst we are excited to have an in-person show again, the safety of all participants during the ongoing pandemic is our top priority.

We will be operating Covid status checks for all participants and will be conducting enhanced cleaning in high touchpoint areas as well as increasing access to hand sanitiser throughout the halls. We will also be utilising a second point of entrance/exit via the new National Hall foyer, which should help to reduce any potential congestion. We will continue to follow government and industry advice and will inform all participants of any mandated changes in line with the guidance issued."

You can register for free now at www.toyfair.co.uk.

To ease the application process, attendees from any of the past three Toy Fairs will receive a Smart Link to their existing profile, so need only check, update, and submit their details to receive their 2022 e-badge. All visitors must pre-register before they arrive on-site at the show. Unlike previous years, you will not be able to register for your visitor pass on-site in 2022 as part of our Covid-19 safety guidelines.

For all information on attending Toy Fair 2022, visitors are encouraged to read the attendance policy and rules and regulations on the Toy Fair website here. Please note that Toy Fair is a trade show and unfortunately does not permit members of the public or children between the ages of five and 16 (unless they are fully licensed to work). Follow the latest Exhibitor and Show news on Twitter at @toyfairuk

For operations and sponsorship enquiries, please contact Rebecca Deeming: Rebecca@btha.co.uk