Cats Protection is releasing 5000 exclusive needle felting kits to create festive cat baubles. Designed by craft experts The Makerss, the kits contain all you need and can be colour matched to your own cat.
Everyone who purchases a kit will be invited to a virtual craftalong on Facebook at 10am on Saturday 27th November, where they will be guided through creating a beautiful felted bauble by an expert from The Makerss.
The kits cost £20 with £10 going towards Cats Protection's work to help the UK's in-need cats and kittens. For example, £10 could de-flea and de-worm a stray cat brought into the charity's care, or provide an abandoned cat with a warm and cosy bed while they wait to be rehomed.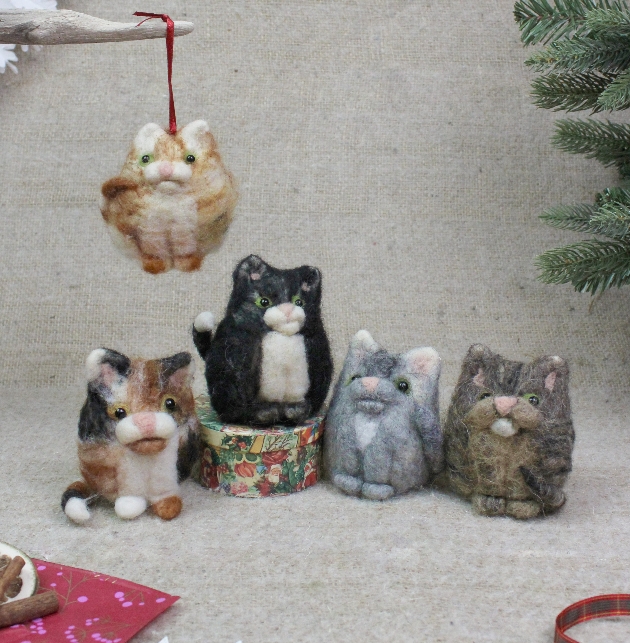 Kits can be purchased from October by visiting www.cats.org.uk/craftforcats #craftforcats