Early findings from the 2021 Report reveal that about 90 per cent of the 3,000 dedicated crafters surveyed have missed the experience of shopping for craft supplies, both in store and at craft shows.

ICHF Events is focusing on new areas of research for its 2021 Craft Report to better understand the impact of the pandemic on the industry and how it can capitalise on any changes in consumer behaviour. The results of the survey will be revealed exclusively at the CHSI Stitches trade show at the NEC, Birmingham in September.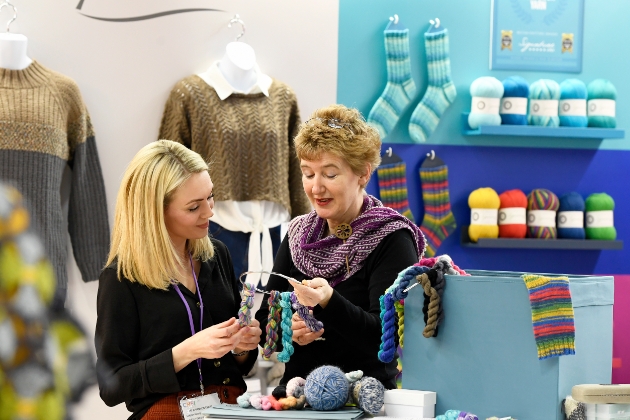 The survey will also provide important insight into the existing craft market and predictions for the coming months including data on the amount of time consumers spend crafting, average monthly spend on craft, the benefits of craft on wellness and mental health and the uptake of new crafts during the pandemic.

Steve Mitchell, Event Director, says, "The last year has seen a period of unparalleled change for the craft industry and understanding the impact on consumers, retailers and producers is vital for anyone looking to move forward with their business. The high number of crafters who have missed shopping for their supplies in shops and at shows is a really positive finding for the industry. Visitors to CHSI Stitches can get exclusive access to the full report and the insight it provides."
Now in its fourth year, the Craft Report research, commissioned by ICHF, is gathered via qualitative interviews and focus groups as well as quantitative questionnaires, with a combined sample in excess of 3,000 dedicated crafters in the UK.

CHSI Stitches 2021 takes place from 5th-6th September at the NEC, Birmingham, UK.

To register for the show visit www.chsi.co.uk