From sustainable sewing projects from Sewing Bee star Chinelo Bally to a practical guide to making decorative pajaki folk mobiles, Pavilion Books has you covered for new Spring inspiration. Pavilion Books is a thriving independent London-based publisher specialising in illustrated books for the UK and all international markets.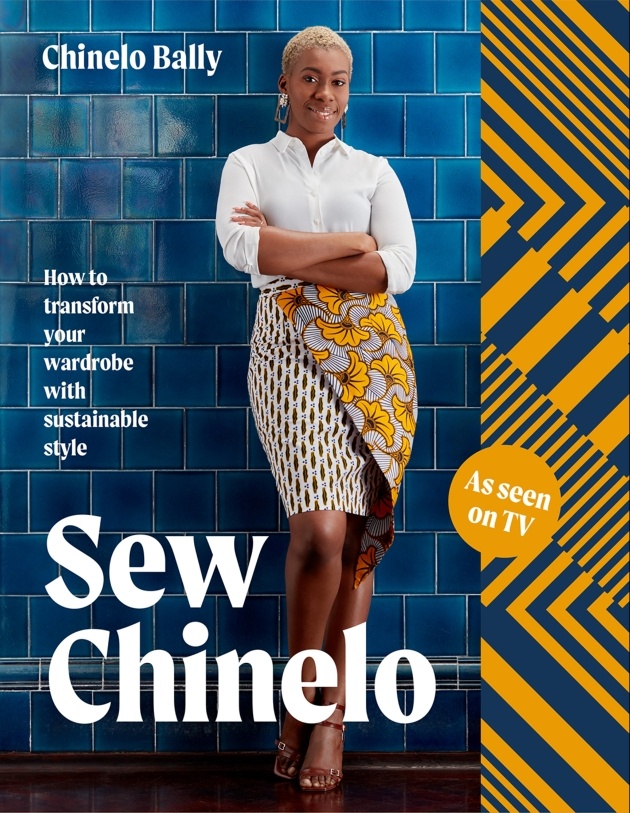 Sew Chinelo
How to transform your wardrobe with sustainable style
By Chinelo Bally

Chinelo Bally began her sewing journey ten years ago when she bought her first sewing machine. Shortly after, she shot to fame through competing in BBC's The Great British Sewing Bee – where she finished second – and her professional sewing career took off.
Chinelo's own venture into sewing started with upcycling existing garments so they would fit her better. In her new book she inspires us to minimise waste and maximise creativity by showing how to make stunning new items upcycled from old garments, as well as using distinctive fabrics to create unique clothes that are the antidote to fast fashion.
Using her signature freehand cutting method, she presents 11 stylish projects for women, modelled by herself, as well as three projects for girls, modelled by her daughter Demi.
Readers will learn how to turn a man's shirt into a dress and an old pair of jeans into a sassy tutu skirt. Chinelo also shares a jumpsuit project – showing for the first time how to use her freehand method for making a trouser garment that fits perfectly every time. Other projects include the signature collared top (designed by a happy accident), angled overlay pencil skirt, asymmetric peplum top and second date night dress. The children's projects include a denim dress made from old jeans, an upcycled shirt dress and a peekaboo-back dress.
Packed with tips, techniques and inspiration throughout, Sew Chinelo is a must-have book for eco-conscious fashionistas.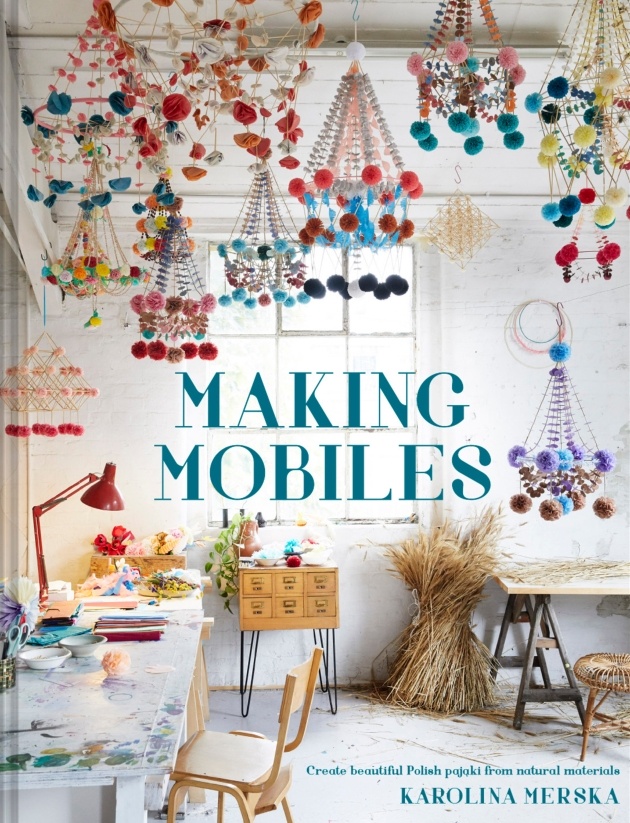 Making Mobiles
Create beautiful Polish pajaki from natural material
By Karolina Merska
Inspired by the folk art of her home country Poland, UK-based artist Karolina Merska started making decorative pajaki mobiles in 2015.Her modern take on these traditional, richly decorated chandeliers caught the attention of the interior and design world and her work has been celebrated in broadcast and print media since.
In Making Mobiles, Karolina shows how to create these enchanting folk decorations and shares the stories of three artists who are just as passionate about pajaki as she is. Combining history, heritage, time-honoured techniques and bright modern designs, the book features everything needed to making mobiles. From the traditional to the contemporary, there are projects for every interior and skill level with step-by-step instructions throughout. Karolina shows how to make pajaki with simple materials, including rye or paper straws, yarn and even fresh flowers. These striking chandeliers make perfect decorations for weddings, parties or nurseries, and are a great way to introduce a handmade touch and burst of colour and to any interior scheme.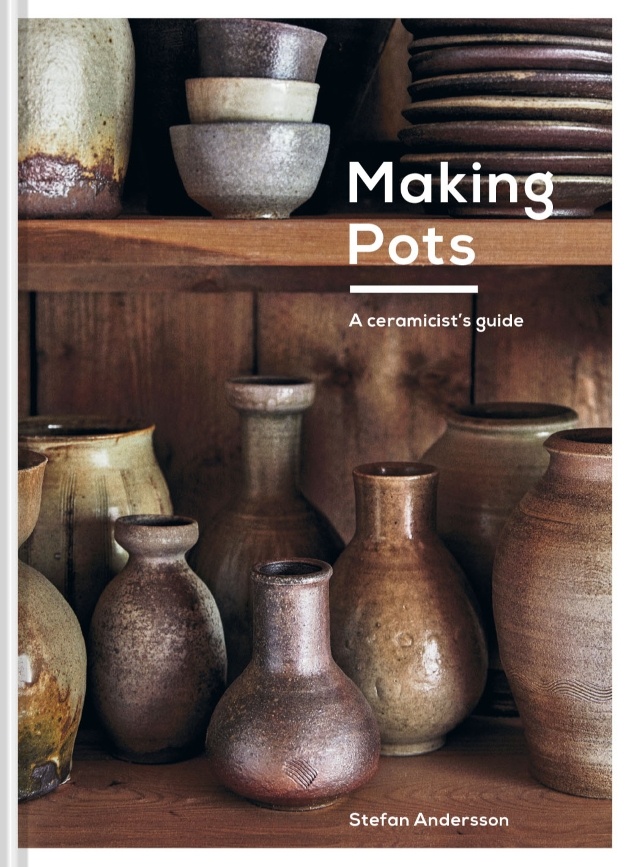 Making Pots
A ceramicist's guide
By Stefan Andersson
Pottery is having a moment. The Guardian recently reported on the surge in demand for pottery classes. And with The Great Pottery Throwdown back on TV, many are looking to get their hands stuck into a piece of clay and get creative.
In Making Pots, ceramicist Stefan Andersson invites us into his studio to learn the ancient craft of making artisan pots. He explores the rich history of pottery while showing the basic skills for using earthenware, stoneware and porcelain clays. It's a handbook for both beginners and more experienced ceramicists, encompassing techniques such as clay preparation, drying, glazing and firing, as well as offering savvy advice for building a wood-fired kiln, making tools and troubleshooting problems as they appear.
Along the way we get an insight into Stefan's own practice and how he uses wood-firing to add depth and character to the pots. He takes us through the whole creative process, from selecting clays and glazes through to firing and the finished result – all brought to life with beautiful photographs from his studio by the lake in Sweden's picturesque Dalecarlia region.
Pavilion Books
43 Great Ormond Street, London, WC1N 3HZ
https://www.pavilionbooks.com/