The search for Britain's best home potter has begun! The Great Pottery Throw Down is looking for home potters, so if you're looking to throw yourself into a new challenge then set those wheels in motion!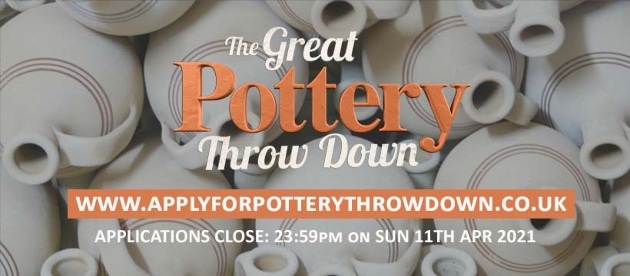 Apply now to take part in series 5! For more info or to apply online, please go to pottery.take-part.co.uk

The date that applications close is Sunday 11th April, 2021.

The show is closely monitoring the situation regarding Covid-19 and we are following the advice of Public Health England.