Britain may well have left the EU, but one arts and craft trend appears to have crossed the Channel from Europe to the UK prior to Brexit and is now riding a wave of popularity that has been accelerated by a series of covid-related national lockdowns. UK-based Craft Buddy Ltd ® has analysed just how much its UK business and its core customer base has been affected by the rapidly-growing popularity of 'Diamond Painting' in the UK, mirroring an earlier trend across Europe.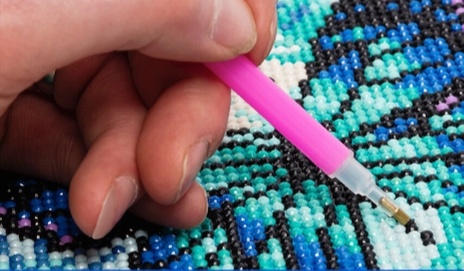 Have you seen photos of artworks on canvas, shimmering with what appear to be little coloured diamonds, on your Facebook feed or on Instagram recently, and wondered what they were? If so, you won't be alone. Over the past three years, the European toy and hobby market has experienced a dramatic growth in a hobby called 'Diamond Painting'. This engrossing pastime - also known as Diamond Art or Crystal Art - has recently emerged in the UK as one of the fastest-growing art & craft activities, fast catching up with perennial favourites such as painting by numbers and jigsaw puzzles.

Craft Buddy, one of the UK's best-known arts & craft specialist firms, were early pioneers of this craft, launching their Crystal Art brand of products in 2014 in a greeting card format, and extending this in 2017 to include a wider range of product formats, including canvases on wooden frames and stickers. Craft Buddy enjoyed strong sales in Europe early on, particularly in Germany, France, Netherlands and Belgium, and latterly they've seen Crystal Art sales in the UK increase exponentially. This has partially been a direct result of people wanting and needing activities to do at home during 2020 and also due to word of mouth across social platforms, where member numbers have increased dramatically. Crafters in their 1000's have joined not only the Craft Buddy-run Crystal Art Facebook Group since the pandemic began, but also a host of other Facebook groups, some of which are centred on UK enthusiasts, such as the recently established fan-generated UK Diamond Painting group. In both groups, a combined number of over 20,000 members share ideas, tips and creations from across the country.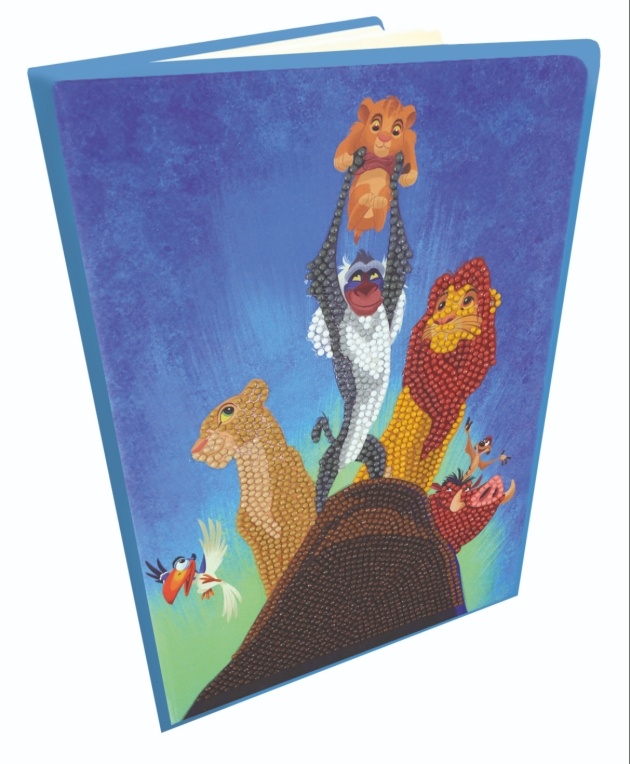 Similarly, YouTube, Instagram and TikTok have seen strong spikes in interest in the hobby. Search "diamond painting" on any of these platforms, and you will find a large, varied and growing number of dedicated Diamond Painting 'how to' creative videos, which have become more prolific than ever over the past year. This is not surprising if you've seen the product before; Crystal Art is a hobby that's almost tailor made for social media. When complete, the creations are sparkly, iridescent and eye catching; and not only is the product itself visually striking, the process of completing each work of art itself is something that many want to celebrate and showcase to others.

Gary Wadhwani, co-director of Craft Buddy, is in no doubt that the general rise in crafting during lockdown has played a part in the growth of 'Diamond Painting' and resulting demand for Crystal Art kits, but also credits the craft's ease of use and therapeutic qualities as being other important factors in its rise. He views the emergence of licensed ranges in this sector as being key to further driving strong growth in consumer interest and sales. "In 2020, Craft Buddy experienced a huge increase in interest from both our existing consumer base and also new fans, for our Crystal Art kits. As one of the earliest exponents of this craft, we've got a huge variety of product formats that utilize the "diamond painting" technique, including greeting cards, stickers, clocks, notebooks, keyrings and many more. We also hold a number of important licenses, including Thomas Kinkade and Anne Stokes. And, most excitingly, we're poised to release our new Disney licensed Crystal Art sets into the UK this Spring, featuring popular characters from many of the most beloved Disney and Pixar franchises. With this launch, we look forward to welcoming a whole new audience to the world of 'Diamond Painting', as the activity cements its position on the map of popular family arts & craft hobbies".

Further information:
*For information about Craft Buddy's range, including their upcoming Disney releases, contact trade@craftbuddyltd.co.uk
*For Diamond Painting tips and tricks, view: https://www.youtube.com/watch?v=mDfVWcjkQq4&t=561s