Sakura celebrates its 100th anniversary this year. Sakura initially created their ground breaking Cray-pas oil pastels in 1921 in Osaka, Japan. In 1982 the firm also launched its most famously known ink pens called Pigma Micron. As well as the Pigma Micron Sakura also invented the first gel-based ink known as Sakura Gelly roll pen. With this celebration in mind the Sakura family wanted to create something special to celebrate. Below we have a number of products that focuses on this important milestone.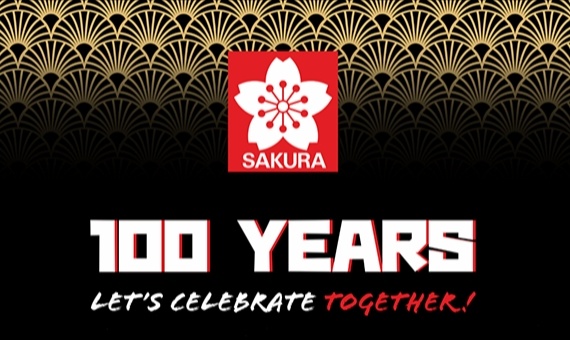 Special edition black and gold sets
The limited edition Sakura Micron wallets are available now in sets of 3, 6 and 12 (10+2 For Free) The biggest wallet of 12 contains all pen sizes including the Sakura Pigma Micron PN plus our NEW nib sizes in 10 (60mm) 12 (70 mm) line widths. These are limited edition and stocks will very. Let's celebrate and share Sakura's 100th anniversary this year.
Please don't hesitate to contact us for further interest on prices at sales.office@royaltalens.com if you require any assistance or further information.

Please also visit https://www.royaltalens.com/en/news/sakura-100-years/ for further artist news.