Susan Bonnar from Lee-on-the-Solent in Hampshire has this week been named as one of the UK's most 100 inspirational female entrepreneurs by Small Business Britain's f:Entrepreneur '#ialso100' campaign. The British Craft House entrepreneur has been recognised for making a powerful contribution to society, the economy and communities.

Susan who founded The British Craft House in 2019, is being showcased alongside 100 female entrepreneurs from across the UK, as part of the campaign's recognition of the multi-achievements of women that have proved critical to society during the COVID-19 pandemic.

The British Craft House is an online platform, which Susan launched just over a year ago, now supporting more than 500 independent artisans from all over the UK. The site's growth has increased twenty-fold over the past six months, with the launch of an app being imminent.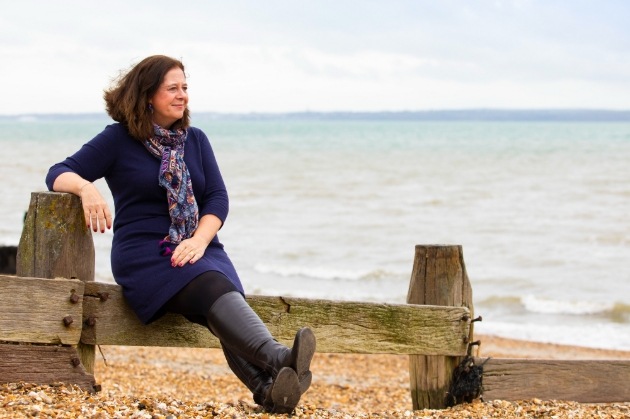 Now in its fourth year, f:Entrepreneur was launched in 2017 to highlight amazing female role models to help and inspire all small businesses, through content, stories and events. It particularly aims to showcase trailblazing female entrepreneurs that lead small businesses alongside a roster of other responsibilities, such as volunteering, mentoring and community support, activities.

Indeed, Susan was also called out for her extensive fundraising, having raised money for the Make a Wish Foundation and BLESMA, (Limbless Veterans) by running three marathons, organising online auctions and gin tasting events.

On being listed in the #ialso100, Susan said: "I'm thrilled to have been selected as one of the f:Entrepreneur #ialso100 for 2021. It's a great opportunity to join forces with businesswomen in this campaign; highlighting, celebrating, and promoting female entrepreneurs. It is more important than ever to help make sure that small businesses survive and thrive in the current climate."

Both f:Entrepreneur and Small Business Britain were founded by Michelle Ovens CBE, who is also the director of Small Business Saturday UK.To see the full list of the 100 amazing women featured in this year's f:entrepreneur #ialso100 campaign visit https://f-entrepreneur.com/fentrepreneur-100/