ExaClair, the UK supplier of Clairefontaine, has further extended its fine arts range of Paint'ON pads, which features a comprehensive selection of different multi-technique papers that provide inspiration for both budding and more experienced artists alike. Due to its popularity within the previously introduced assorted pad, the denim blue colour has been added to the standard collection. Furthermore, a new grey-green will also be joining the already established black, natural, grey, white and grain pad options.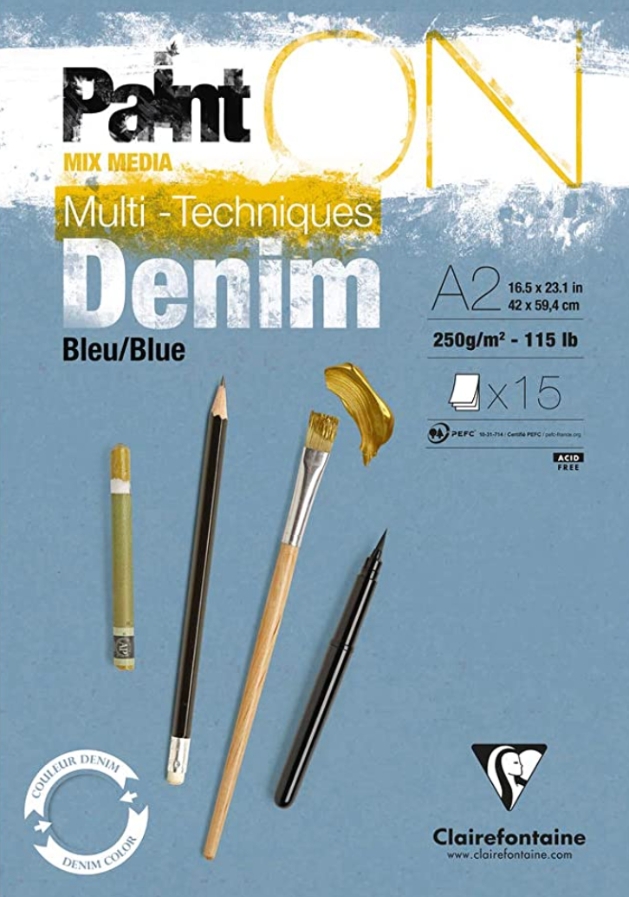 Lawrence Savage, marketing manager at ExaClair, says that it is the adaptability of the Paint'ON range that makes it so in demand: "This selection of mixed media pads offers the perfect solution for artists working with both wet and dry techniques, allowing for pencil, felt tip, gouache, acrylic, to name a few. Thanks to the 250gsm paper weight, the pads are also resistant to scratching and perfect for layering."

Both new colours are available in a variety of sizes from A2 to A5, whilst the grey-green also comes in a 30x65cm size, as well as a 30x10m roll. The paper is acid free, pH neutral and PEFC certified.