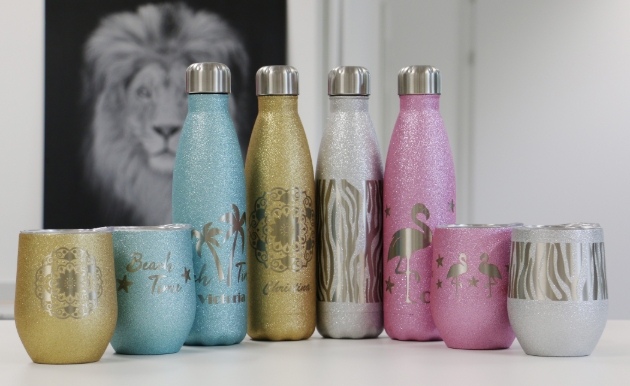 The double-walled insulation provides a real advantage as winter approaches, with the mugs and tumblers maintaining heat for up to four hours, while the drinking bottles maintaining their heat for up to 12 hours. The bottles airtight screw cap prevents spillage, making them perfect for use in the gym or out and about.

With a wide range of colours and both matt and glitter finishes available, this product range offers something for every consumer. The new bottles are available to order with no minimum quantity, allowing laser businesses to make the most of the products' popularity without any potentially risky commitment to large stocks.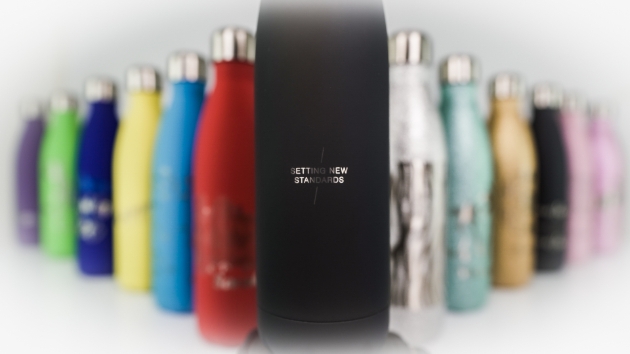 Old favourites available
The new series of products join the existing laserable bottles and hip flask ranges. Ideal for wedding favours, corporate or personal gifts, Trotec hip flasks feature the same great benefits as the laserable bottle range. Available in four colours, the hip flasks feature a matt finish, allowing effortless personalisation with your laser machine.

For more information and to order today visit www.engraving-supplies.co.uk, call +44 (0)191 580 1182 or email materials@troteclaser.co.uk.