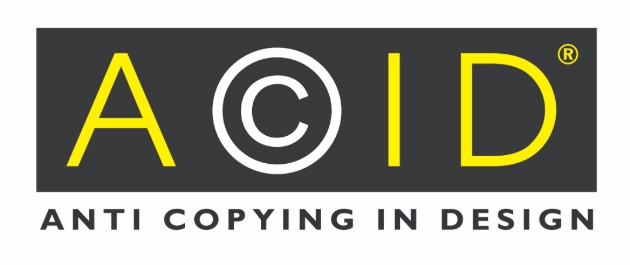 What is the current status?
· Unregistered Designs, first shown in the EU, receive protection for three years
· Until 31 December 2020, UK designers can rely on an unregistered Community design right, giving three years protection against copying. The EU design right, which arises automatically, protects the individual character of a design with specific reference to colour, shape, ornamentation, lines, contours, texture and materials. In other words, it covers a product in its entirety. In the UK, unregistered design right protects the shape and configuration of products.

How will this affect UK designers?
· UK unregistered designs first shown in UK will not receive automatic protection in EU27
· The majority of UK designers rely on unregistered design rights which arise automatically. From January 1st, they will no longer be able to rely on automatic protection in the 27 remaining EU countries.
Evidence presented to Government by ACID representing many UK design companies said they could lose up to 25 per cent of turnover and up to a 20 per cent job loss because this would open the flood gates to design infringement by those intent on copying.

What did the EU reject and why?
The EU commission rejected 24.28 (4) – specifically, Page 216 of the UK Negotiating Text and Terms of Reference "Each Party shall ensure that the total term of protection available for an unregistered design to be no less than three years" . When ACID asked Government officials from the IPO why this has been rejectedby the EU, the reasons given were, "That the issues were too complex and there was no time to work them out".

Dids Macdonald, OBE, chief executive of Anti Copying in Design and Vice Chair of the Alliance for IP said, "This is a significant set-back post Brexit for UK designers. Since 2016, we have submitted compelling evidence supporting the potentially calamitous affect this would have on UK designers if they were to lose this protection, and the Intellectual Property Office (IPO) listened and acted. The IPO had a tough challenge to persuade Whitehall but they too listened and appropriate text was included in the UK negotiating terms of reference for which we are grateful. The EU's rejection not only undermines the principle of a level playing field and reciprocity for the IP Chapter, it is also a smack in the face for EU27 designers who will be unable to have automatic protection in the UK".

Nick Kounoupias, ACID's Chief Counsel, said, "With Brexit out of the way, we urge Government and policy makers to use this clear opportunity and new freedom to support the UK's fantastic designers by strengthening IP law. The current consultation on the new Enforcement Strategy is an ideal vehicle to include criminal provisions for unregistered registered design as a strong, much needed deterrent against copying and even more so now".