Director of Pottery Products Ltd, Nick Elwin discusses how pottery has boomed since the popular TV programme, The Great Pottery Throwdown and why their wheels are second to none!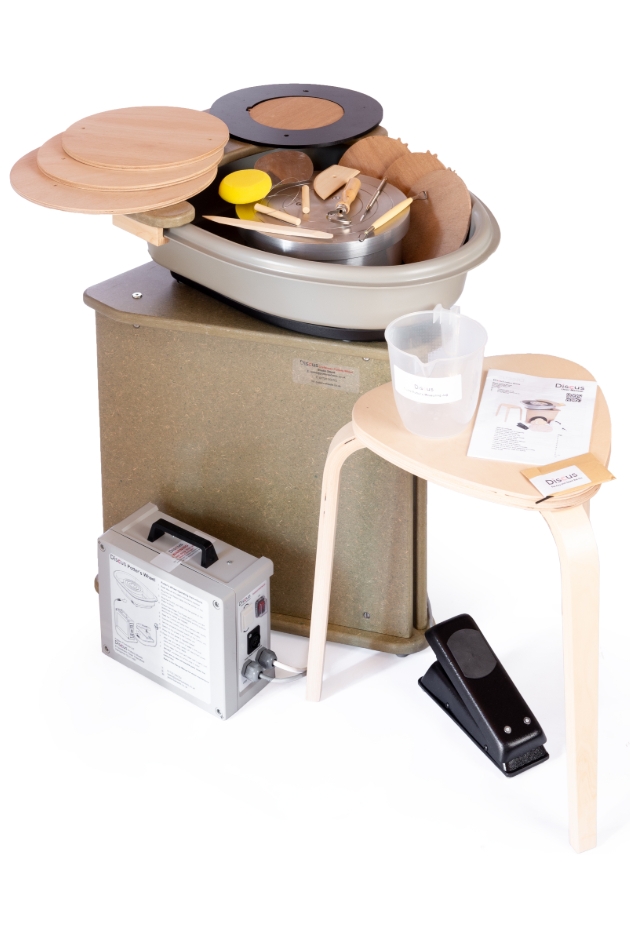 Tell us a little bit about the history behind Pottery Products Ltd. Who started the company and when?
Discus began life in 1994 when a retired Rolls Royce engineer made an application for a patent to protect a unique drive method to optimise the electric motor power and performance of a Potters Wheel. Around his unique solution he conceptualised, designed and manufactured the early versions of the Discus Potters Wheel. Occasionally, these early wheels are returned for servicing so they can be used for many more years.
On his retirement in 2000 the wheel went to a new home in the small market town of Somerton in Somerset where it was made with care and attention before moving to its current home in Petersfield Hampshire when David Longland and myself became the new owners – this was in July 2018.

What challenges have you overcome during this time?
The challenges have included making numerous improvements to the manufacturing consistency and build quality including reinforcing the UK supply chain especially when one of the key suppliers closed. The major issue is how to publicise and inform potters and potential potters that this wheel exists, in the face of major promotion by foreign brands.

What do you specialise in?
We specialise in listening to potential customers and assisting them in selecting the right wheel and accessories. The Craftsman wheel is the most popular wheel and is suitable for all potters from student to professional. The Compact Wheel has a pair of removable half bowls and this feature has enabled non-pottery related products to be made as specials, we're also very happy to build for special applications.
Both wheels share the same attributes and the same motor drive (indeed the same electric motor is supplied by our supplier to drive MRI machines in hospital!).

As part of all our wheel despatches we supply a comprehensive manual, a set of eight pottery tools and a handy jug, spare bat pins and bat key. As options we have a new range of studio stands with matching studio stool, and also a slide-on shelf. The wheel has two bat pins that can be raised to hold our three sizes of larger bats at 254mm, 280mm and 305mm and acrylic master bat – this secures the mini bats. An important option / alternative to the foot pedal is a hand controller with an emergency on/off switch.

How on-trend is pottery making at the moment and what products have you seen on the rise?
Pottery is making a progress with young new inspired potters, and also with re-inspired older people either returning to pottery or wishing to learn a new skill. Interest has further been strengthened though the TV programme The Great Pottery Throw Down. This has led to many more people selecting our great value Craftsman Package that includes all the extras and options.

How would you advise a retailer who is interested in stocking your products?
We're always interested in working with retailers who wish to either hold a wheel in stock or our brochures and we can offer then generous commissions on their sales of Discus products.

What sets you apart from your competitors?
As the only producer of a truly powerful and portable electric potters wheel that will 'last and last' with a five-year warranty and product lifetime support that's made in the UK with all the major components also made in the UK, we believe we're well placed to serve all potters and aspiring potters in the UK.

Do you visit any trade shows?
Last year, we were represented at the prestigious West Dean College of Arts and Conservation Show and hopefully next year we will attend many more events across the country.

How did business cope during the Covid-19 pandemic and what are your plans going forward?
Whilst we initially closed during Covid 19 we reorganised so that we could maintain social distancing and we've been able to supply wheels with only a few pauses due to supply interruptions due to other UK producers closing for periods.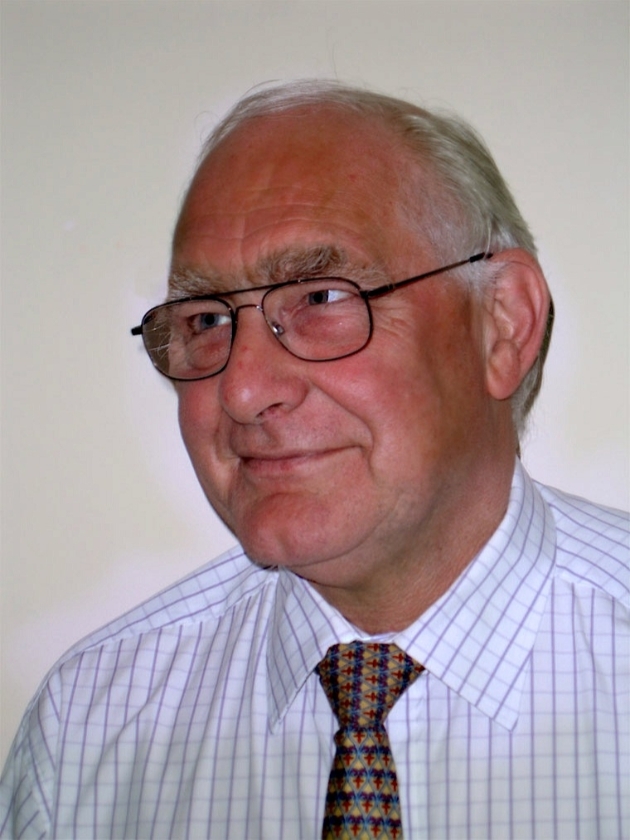 What new products can we expect from you in the future?
We are now engaged in reinforcing our social media presence, and more promotion to 'get the word out' about our 'Secret' wheel. Whilst we're looking at widening our range, currently, we've not yet identified a specific new pottery related product that we're intending to manufacture.

We're very interested in receiving communication about our wheels from anyone who is interested and I can be contacted on +44 (0)1730 300 762 or nick@potterswheels.co.uk or please write to Nick Elwin at Pottery Products Ltd all our details and product information is on our website www.potterswheels.co.uk