h+h americas is the platform for the North American Handicraft Industry and sister event of the German h+h cologne, the world's leading trade fair for the handicrafts industry. It's a B2B trade show with an extended digital marketplace accessible before and after our event. Open to everyone who makes a living in crafts, h+h americas serves a community without membership requirements. The show dates in June are carefully timed to serve buyers with seasonal offers to the entire handicraft industry. The first-time event in 2022 combined 2,000 attendees with 200 exhibitors who displayed a wide range of products from yarn, fabric, art, craft materials to toys and pastimes. Darrin Stern, Vice President Koelnmesse Inc. Show Director of h+h Americas, talks to Craft Focus exclusively about the upcoming June event in Chicago...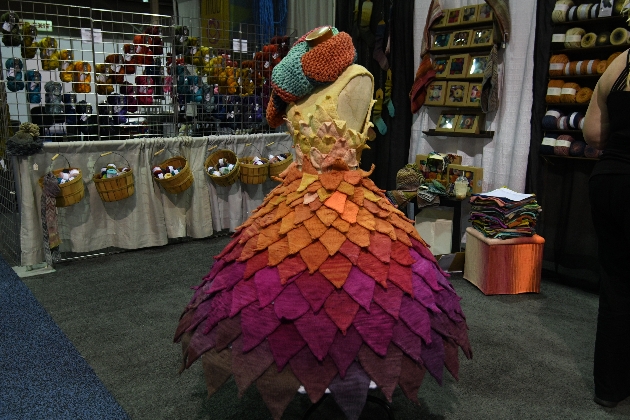 How long has the show been running? What is the link to h+h Cologne?
2023 will be the second time we'll host h+h americas here in the Chicago, Illinois area. h+h americas joins the family of handicraft shows, which also includes h+h cologne. The h+h americas event supports companies who want to reach the North American market.

Where is the show and what kind of exhibitors does it attract?
h+h Americas will take place 21st-23rd June, 2023, at the Donald E. Stephens Convention & Conference Centre in Rosemont, Illinois, just minutes from the Chicago Ohear International Airport. The show will be made up of companies from over 30 nations in product categories of: fabrics; graphic art, artist´s requisites; needlework implements; haberdashery; packaging; hobby, arts and crafts; sewing, knitting, embroidery machines and Accessories; rug and crochet thread; shipping and e-commerce; literature; and marketing services.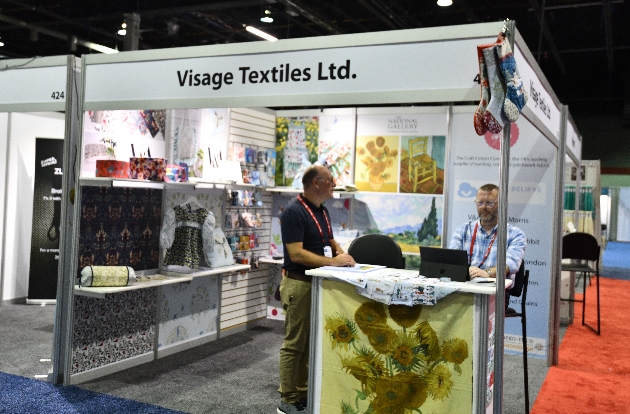 What can new visitors expect?
Visitors to h+h americas can expect a creative environment that will foster personal and business advancement and quality sourcing form over 200+ companies from over 30 nations.

Do you have any exciting speakers lined up?
h+h americas will offer a paid conference programme of long-form hands-on master classes and business classes. We'll also offer a daily keynote and main stage programming, which are open to all event attendees. Our featured Thursday keynote speaker will be Kathy Cano-Murillo, The Crafty Chica, is former syndicated newspaper columnist and now a full-time creativepreneur which has led to multiple product lines, and collabs with national brands. She has authored several craft books and novels, a book about the life of Frida Kahlo, and her latest – The Crafty Chica Creates. Also, she has products lines with Makers Movement for HSN, Bisque Imports, Madison Park Greetings, and Riley Blake Fabrics.

Our Friday keynote speaker is Justine Tiu is co-founder of The Woobles, a company that makes learn-to-crochet kits for complete beginners, and within its first year, has taught 50,000 people how to crochet. Before starting The Woobles, Justine was a User Experience Designer at Google. Drawing on her background in user research and product design, she creates easy-to-follow and aesthetically pleasing experiences for the beginner crocheter.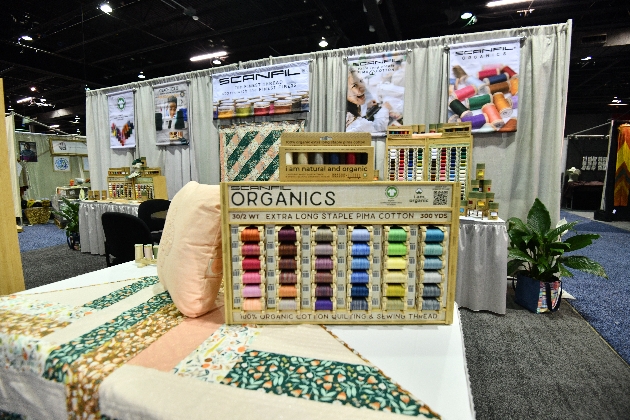 Do your product sectors suit all levels of crafters?
h+h americas is for anyone in the business of making a living through crafts. Retailers, importers, distributors, manufacturers, ecommerce, educators, professional makers, and social media content creators/influencers are all welcome.

Craft has boomed over the last year! Have you noticed any new trends?
Yes, I've definitely noticed a boom in the craft industry over the past year. One of the biggest trends I've seen is an increase in the popularity of fibre arts such as weaving, knitting, and crocheting. Another trend that has emerged is a focus on sustainability and using eco-friendly materials in crafting. Additionally, there has been a rise in the popularity of upcycling and repurposing materials in creative ways. Overall, I think the craft industry is becoming more innovative and I can't wait to see what new trends emerge in the future!

How will Chicago appeal to overseas visitors!?
Chicago is a great destination for international travellers for a number of reasons, but one of the biggest draws is its vibrant business scene.
Another reason why Chicago is a great destination is its accessibility. The city is well-connected by air, with two major airports, O'Hare International and Midway, providing easy access for tourists from all over the world. Additionally, the city has a well-developed public transportation system, which makes it easy for visitors to get around and explore the city during their free time.

Finally, Chicago is a great destination for international travellers because of its rich cultural and recreational offerings. The city is home to numerous museums, theatres, and music venues, The Chicago Cubs and Chicago White Sox, as well as a thriving food and beverage scene. Additionally, the city is located on the shores of Lake Michigan, which provides ample opportunities for outdoor recreation and relaxation during the summer months.

H+H AMERICAS
+1 773 326 9925
www.hh-americas.com