Variety is the spice of life, and what better way to add some flavour to your leisure time than by taking up a new creative hobby or pastime? A change in routine, expanding the mind, destressing, or finding ways to meet new people are all reasons to get involved in a new pursuit. And what's more, pastimes that inspire adventure needn't cost the earth as a host of galleries, museums, workshops, and studios are within easy reach thanks to discounts available when travelling by rail!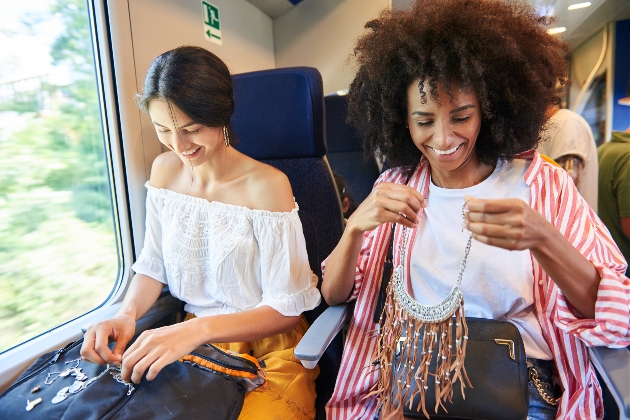 Studies have shown that creative pursuits not only improve our mental wellbeing, but they can also lead to improved memory skills along with having positive effects on our physical health. And let's not forget that creative hobbies are fun, right?

Great Britain is a hub of creativity and home to renowned talents that have made huge markings on the world stage, from Fashion and Photography to Art and Design. Spaces, galleries, and natural landscapes have inspired artists and creatives the world over, so why not find your art scene and travel by train to see all that's on offer. Carrying one of National Rail's Railcards makes each journey easier on the wallet with 1/3 off adult rail travel tickets around Britain. From families, couples, Seniors to Young Persons, Railcard has a range of cards suitable for everyone to make travel more affordable - check out Railcard's full list of options here.

Get inspired and get onboard with some of Great Britain's cool and creative locations accessible by rail. From daycations to weekends away, nourishing your creative energy is just a train journey away.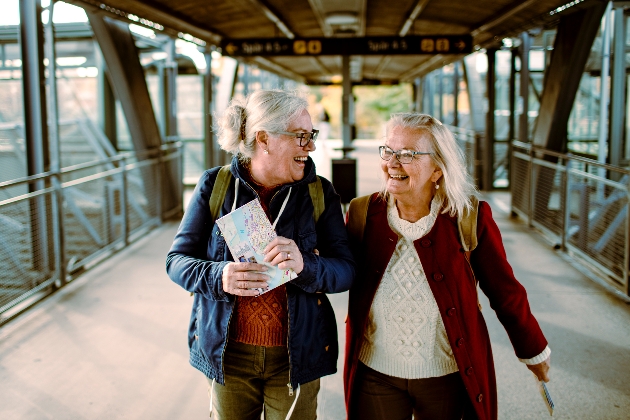 To inspire you...
Pottery at The Potteries, Stoke on Trent

Dating as far back as 29000 BC, this ancient craft has transcended millennia to remain a joyful pastime for those who create with clay. Stoke-on-Trent, affectionately known as The Potteries, is Britain's Capital of Ceramics. The city is well known for its production of pottery, building a reputation globally as a must-visit destination for lovers of all things made from clay. Brimming with museums, factories, educational spaces and stores from iconic names in ceramic design such as Wedgwood, Aysley, Emma Bridgewater, Royal Doulton and many more, there is much to explore, including a Ceramics Trail which features the best places to 'Discover, Learn, Try and Buy'.
Nearest Station: Stoke-on-Trent Railway Station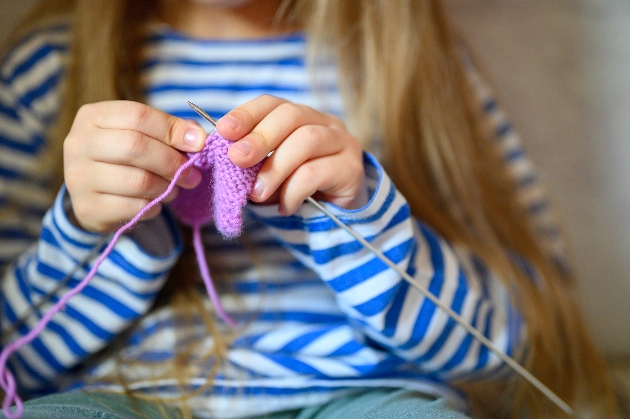 Knitting in Edinburgh
As one of the largest wool producers in the world, with 45,000 sheep farmers, and 33 million sheep, it should come to no surprise that British knitwear is a leader in the craft, in both quality and design, across menswear, womenswear or childrenswear.
With its medieval old town, storied history, and energic culture, it's easy to spend a weekend exploring Edinburgh's creative heart. Take a trip and learn about great knitwear artists' influences across punk, pop and deconstruction at Edinburgh's Dovecot Studios' current 'KNITWEAR Chanel to Westwood' exhibition. Featuring over 150 knitwear pieces from the collection of Mark and Cleo Butterfield: highlights include work from 1920's Chanel, 80's Vivienne Westwood and 90's Julien MacDonald, but hurry as the show runs through to 11th March 2023.
The studio holds regular discussions, workshops and experience days on everything from knitwear, to crochet, and tapestry weaving, so whether you want to learn something new or feel inspired by the masters of yarn, there is something for everyone.
Nearest station: Edinburgh Waverley

For more great offers and to purchase your Railcard today, visit www.Railcard.co.uk
For great deals on attractions around Great Britain when you travel by train, visit www.DaysOutGuide.co.uk