Back in 1993, founder Kate Golby ran out of kits she wanted to stitch so decided to start creating her own. Inundated with requests for cross stitch designs, Kate reached out to artists she admired and she began converting their works into cross stitch and tapestries. Adding a smattering of beads and sequins, she created the bright and colourful cross-stitch designs that Bothy Threads is known for today. From the humble beginnings, working in the garden bothy at the bottom of her parents' garden (hence the name), Bothy Threads now operates from a busy, bustling unit on the edge of the Lake District, producing over 800 designs for our avid fans. As Bothy Threads enters its 30th birthday year, we speak to Managing Director Chrissie Rayment about how they plan to celebrate...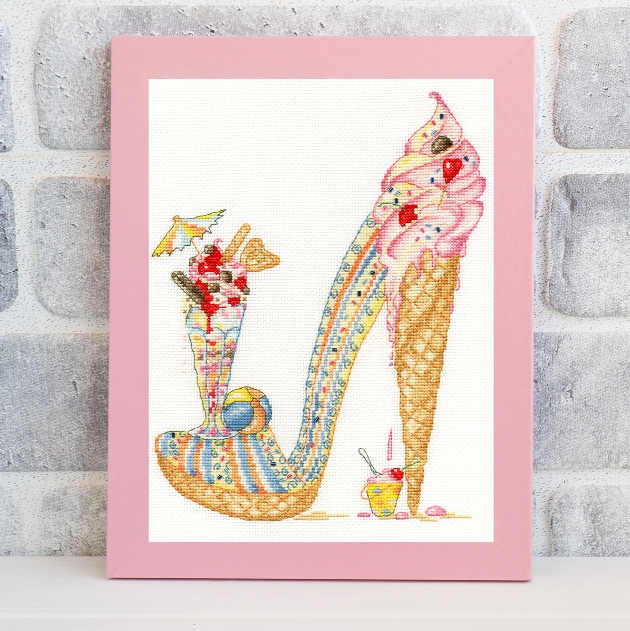 Bothy's best bits!
The Wrendale Designs collection has been one of our most popular ranges in our 30 years. Hannah's watercolour artwork transforms beautifully into both cross stitch and tapestry and with over 100 designs there's something for everyone. Another particularly successful range has been the 'Love' series by Kim Anderson; both Love Heart and Love Tree have been in our top selling kits of all time. Each design in the Love range has sequins and beads galore to add that extra sparkle.
We try to introduce new artists every year and 2022 saw the release of the Sally King Shoe Art range which has been a roaring success. Along The Riverbank features flora and fauna cleverly crafted into a stiletto shoe design whilst Lazy Sundae has a waffle cone heel, a delicious Knicker Bocker Glory toe and beaded hundreds and thousands. Who knew that shoes could be so scrumptious in cross stitch?

A Bothy celebration
The new year brings big plans as we get ready to celebrate our 30th birthday... and in every collection launched in 2023, there will be a special craft inspired kit to keep our arts and crafts fans on their stitching toes! We also have planned competitions and giveaways every month and new Bothy Threads merchandise including needle minders from some of our most popular artists.
And of course, you can't have a birthday without a party! We have a summer gathering planned in August, where our Bothy elves, stitchers, designers, and artists will all raise a glass to the celebrate all things Bothy Threads.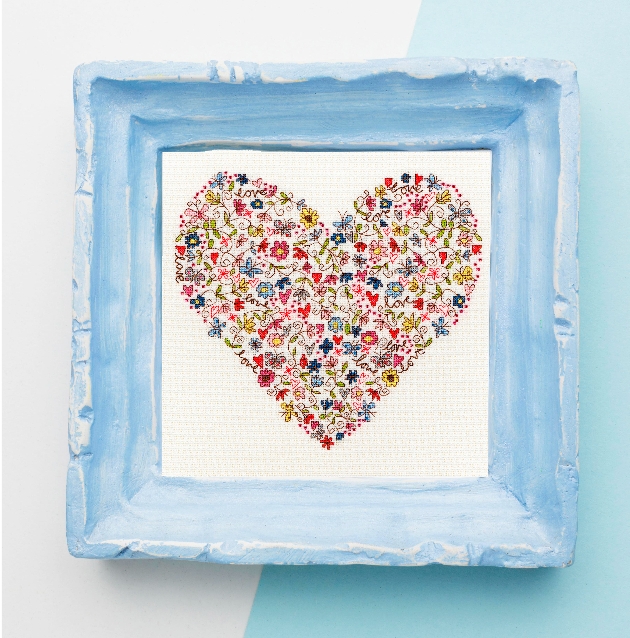 The future of Bothy Threads...
Onwards and upwards... we released over 160 new designs in 2022, but don't worry we've got many new designs in the production pipeline ready to go in 2023! With brand new artists like Lucy Pittaway launching in March, and Alison Gardiner joining us in April as part of our Coronation special, we also have more from returning artists like Hannah Dale, Amanda Loverseed, Madeleine Floyd, Julia Rigby and Sally King just to name a few! We're also exploring new crafting mediums this year but the biggest project by far is our promise to 'Go Green' – we'll eliminate plastic from all our kit packaging by Christmas 2023! We love a challenge in the Bothy.

BOTHY THREADS
www.bothythreads.com