Arthur Bloomfield, Director of Philip Stamp & Co Ltd talks us through the company's vast range of haberdashery products - there's something for everyone! The company started in 1917 when Mr Philip Stamp began importing silks and cloth in Blenheim Street, London. Here, he tells us more...The company was both wholesaling and retailing for many years until the company was sold to my uncle, Mr Rex Brazier. I took on the business on his untimely passing in 2000.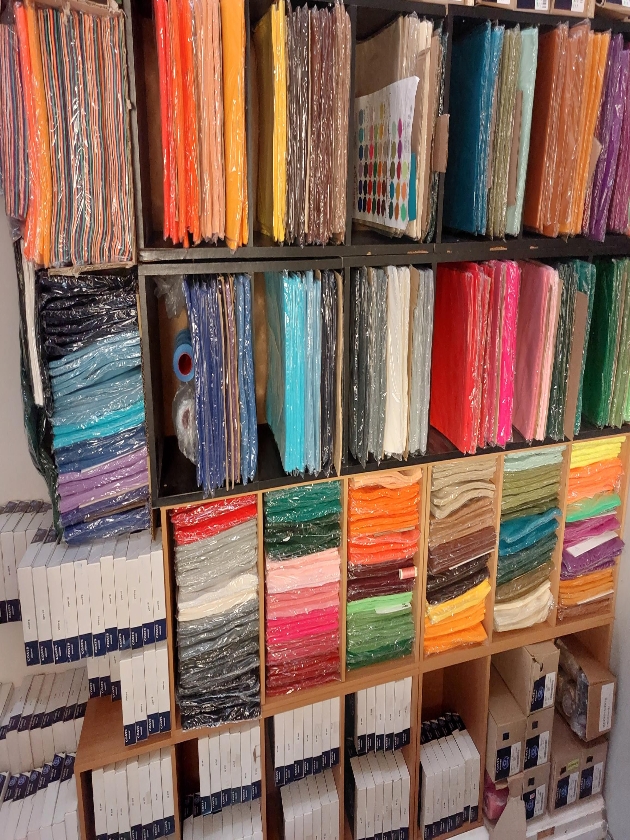 What's your background and why did you start the company?
At the time I was serving the forces but due to leave in two years, so it was an ideal time to organise myself to join the 'real world'. The company then moved out of London and after a couple of moves has settled in lovely Suffolk.

How has the company evolved?
We carried on initially but made quite a steep change when we acquired the retail haberdashery arm of a company which allowed us to expand using agents and some great suppliers. We've evolved into a sort of wholesale department store for all the well-known major brands which we feel very privileged to carry.

What do you specialise in?
We sell a large variety of haberdashery products from many suppliers and our button range is very popular, but we think we specialise in a friendly service.

Talk us through the current products you're particularly excited about. Do you have a favourite?
We're excited and proud to carry all the must have brands. So, in no particular order, as they are all our favourite: DMC, Velcro, Gutterman, Simplicity, John James, Knit Pro, Clover, Kleiber, Whitecroft, Berisford ribbons, Prym, Vlieseline (Vilene), Elbessee. We also carry an enormous range of buttons which we list on the website, and we of course have a full range of unbranded zips, webbing and elastic.

Do your products suit all levels and types of artists?
We supply manufacturers, retailers, and the education sector. Everyone needs a pair of scissors and a needle and thread.

How often do you launch new ranges?
We always introduce our suppliers new ranges, and our in-house button offering is added to twice a year.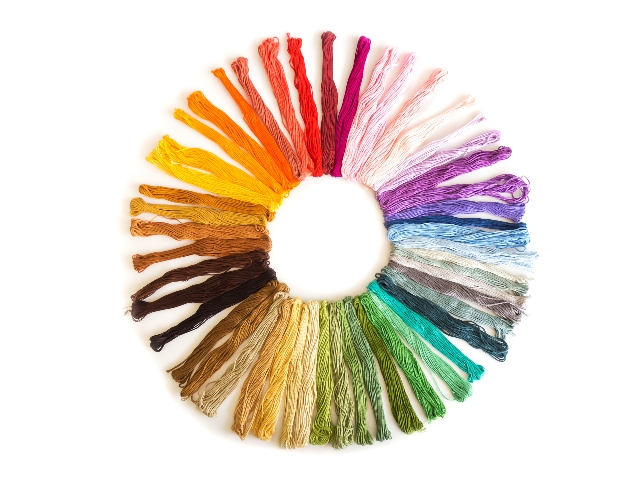 How would you advise a retailer who is interested in stocking your products?
Initially, to see our ranges we ask retailers and manufacturers to sign up for the website at www.philipstamp.com and apply for a trade account. Once the relevant entitlement checks have been carried out and passed confirmation, an email will be sent which will enable the prices to be seen and orders placed. We think it's the best and easiest way to order threads online as all colours on one page. Customers can also order half and quarter boxes of DMC threads which has helped keep their spinners looking good without huge invoices!

What sets you apart from your competitors?
It's a tricky question but our mandate of old-fashioned values, coupled with a modern efficient service is our way. Thread ordering on our website has been very popular.

Do you visit any trade shows? Do you plan to visit any soon?
We regularly attend CHSI Stitches at the NEC.

What are you looking forward to most over the next year?
I think getting back to some sort of normal would be great. Hopefully the supply chain will become a bit more resilient and reliable so we can carry on providing our service. Oh, and at the time of writing this a spot of rain would be nice!
What new products can we expect from you in the future?
We're looking at two fantastic new brands that want to launch in the UK so maybe those. There's lots of work to be done first though.

Philip Stamp & Co Ltd
+44 (0)1473 657 770
sales@philipstamp.co.uk
www.philipstamp.com