Curious Universe is based in the creative quarter of beautiful Bath. It prides itself on creating innovative and exciting products in the Arts and Crafts, Books, Stationery and Toys areas.
The company first began its journey in 2017 and has rapidly grown to a team of almost 80 passionate and driven team members. John Styring, CEO of Curious Universe chats to Craft Focus about the company's goals, values and epic success. Here's what he had to say...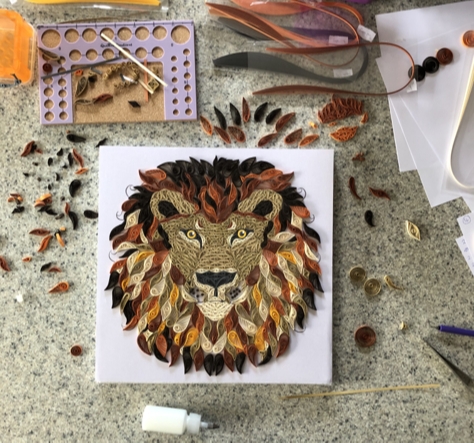 Tell us a little bit about the company.
Our talented team works together to design, produce, and sell over 20 million products every year in 38 languages throughout 77 different countries. We have creative studios in the UK and Australia. This venture, bringing together a wealth of experience and creativity from the opposite sides of the globe, produces exceptional, innovative, and affordable products for everyone to enjoy.

Who founded the company and why?
My wife Briony and I established Curious Universe in 2017, having learnt what it takes to build a successful business the first time round with the sale of our previous venture IglooBooks.
Taking our passion for creating exciting, fun and innovative crafting products to ages eight to 80 across the world and creating a business that is centred and harmonious, drives us to continue in our early success.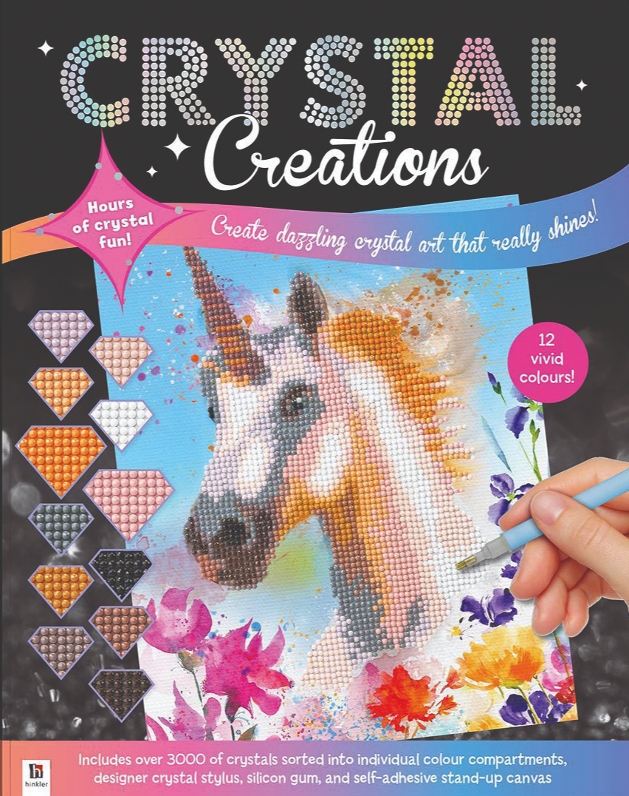 How has the company evolved?
More than half the team joined the business through lockdown to support the ongoing growth of the business and a growing reputation with our customers and consumers alike. It has taken dedication and passion from all the team to bring this group of talented people together to support each other and achieve the company goals. The Curious Universe journey has just started, and we look forward to the future.

What do you specialise in?
Our E.P.I.C. company ethos of Explore (books), Play (toys), Imagine (stationery) and Create (arts and crafts) is at the heart of what we do. Creating quality and innovative products that inspire creativity and most importantly fun!

Talk us through the current products you're particularly excited about. Do you have a favourite?
The product range is quite large and really diverse across the different divisions. We're creating more than 250 new crafting products this year and I'm particularly excited to see how the forthcoming Craftmaker, Art Maker, Paper Quilling Art and Cross Stitch brands sell.

Do your products suit all levels of crafters?
We love to see all age ranges and levels of crafters use and enjoy our products. From step by step 'beginner ranges' to 'more detailed and challenging skilful' collaborations, working with talented and recognised experts in their field, there is something for everyone! Overall, we want everyone to enjoy our products!

Craft has boomed over the last year! Have you noticed any new trends?
Yes, we're constantly looking to tackle new areas. We launched a new quilling range this year and have massively expanded our Paint By Numbers and Crystal Creations offering. Equally, we have some lovely 'My First' products in sewing and knitting in beautiful carry cases that should be very popular.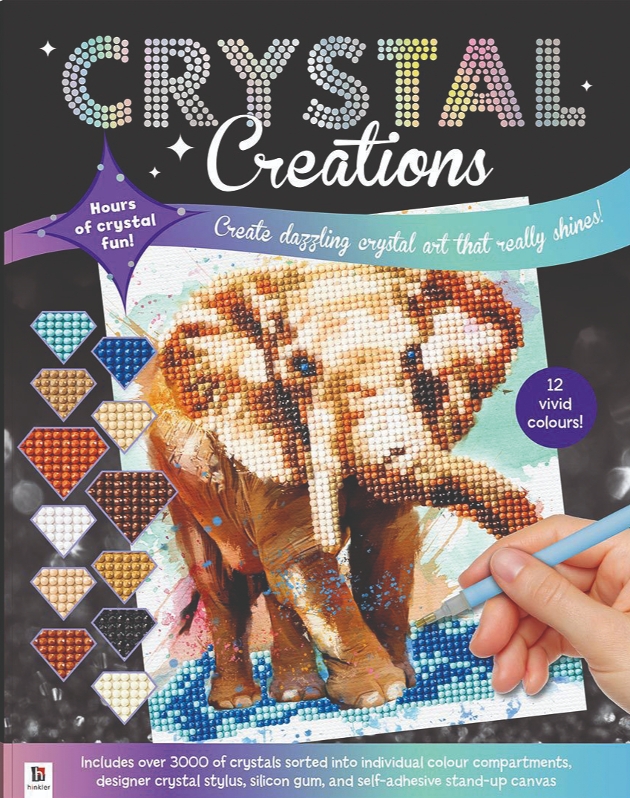 How often do you launch new ranges?
Product development is at the forefront at Curious Universe, and we continue to launch new and exciting ranges every month. We're always evolving our ranges and provide fresh concepts to incorporate into our product range that appeal to various markets. We also recognise the strength of our current ranges and have continued to build on their successes, introducing new titles in popular formats.

How would you advise a retailer who is interested in stocking your products?
Please do contact us at sales@curiousuniverse.co.uk and we would love to discuss your needs.

What sets you apart from your competitors?
We're passionate about the products that we create and really want the consumer to have a very enjoyable experience in using our products. We work very hard with all our suppliers to ensure that the product is exceptional value for money, considered high quality and designed with the consumer in mind.

In addition, the following areas spring to mind that are an ongoing focus:
Sustainability – As a young company that creates over 20 million products per year, we've paid particular attention to building a sustainable future for people and the planet. We're working hard behind the scenes to play our part in making the shift towards a better future. We've aligned our sustainability framework with the United Nations Sustainable Development Goals.

Our Employee & Community Engagement – We provide our people an exciting, challenging and inclusive place to work. To support this, we offer extensive training to all our employees, including job specific skills and management development.

We give back to the community – This year we chose two fantastic local charities that we support through fundraising, donating products and corporate volunteering days: Julian House, a charity that supports vulnerable and at-risk individuals; and Bath Mind, providing advice and support to empower anyone experiencing a mental health problem.

We celebrate diversity in all its forms – We support this through our product content and in their promotion. We want to bring reading, fun or creativity to everyone, regardless of their culture or background. This year, we have achieved the following:
· Delivered company wide diversity and inclusion training.
· Expanding recruitment channels to ensure a wider audience can be reached.
· Recruitment advertisements are all checked for bias to ensure a fair and inclusive approach.
· Training on unconscious bias.
· Established a Leadership team which is 71 per cent women and five of our eight 'head of' roles are female (62 per cent).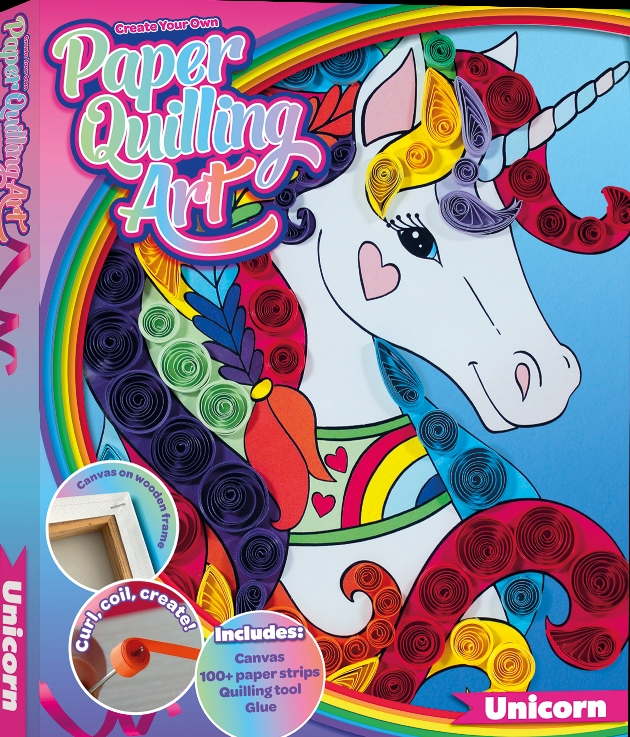 Do you visit any trade shows? Do you plan to visit any soon?
Over the next 12 months, we're looking forward to exhibiting at the Frankfurt Book Fair, London Toy Fair, Spielwarenmesse Nuremberg, Bologna and London Book Fairs.

What are you looking forward to most over the next year?
As our company develops, so does our appetite for growing our product ranges with a keen interest on building on our art and craft ranges. We have some new and exciting concepts that we can't wait to introduce to the market, allowing us to continue showcasing our passion for creating fun, quality products.

What new products can we expect from you in the future?
Keep your eyes peeled for all sorts of new concepts and subject areas. However, the following titles should be really exciting coming in June 2023: Carry Along Craft Studio, I Love Cross Stitch and I Love Crystals is expanding nicely too!

CURIOUS UNIVERSE
+44 (0)1225 614 310
sales@curiousuniverse.co.uk
https://curiousuniverse.co.uk/