For more than 25 years, Trotec has supplied market-leading laser machines and sheet materials to industries far and wide, from craft businesses to schools, industrial manufacturing and beyond.
The UK subsidiary opened in 2007 and continues to provide market-leading support and services to clients across the UK and Ireland, from its UK HQ in Tyne and Wear across five additional regional showrooms. James Hutton, Marketing Executive at Trotec Laser talks to Craft Focus about the personalisation trend that's going nowhere and how to get your company creating items individually designed for your customers...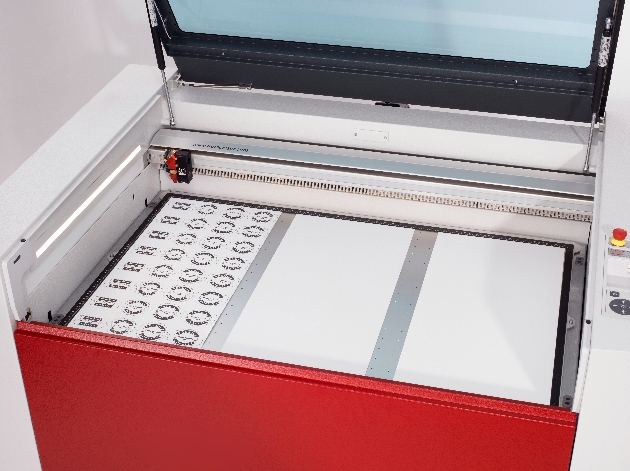 Tell us a bit about the services you offer.
We manufacture laser cutting, engraving and marking machines to suit almost any application. These start at our R and Q entry-level laser cutters, our flagship Speedy laser engravers and progress to large format cutters and industrial laser marking systems.

To complement our lasers, we also stock a diverse range of materials. These include popular craft materials such as acrylics, woods, plastic laminates and craft paper, engravable gifts such as drinking bottles and notebooks alongside more industrial materials and engraving supplies for signage and labelling.

Craft has boomed over the last year! Have you noticed any new trends?
Personalisation has continued to be a big area for many businesses, especially those with a laser. It's easy to turn an everyday product into a special gift in seconds, and we've noticed that this trend has exploded since the pandemic, with people choosing thoughtful gifts for friends and family.

What products do people want to get personalised at this current time?
As we're in wedding season, the answer to that is pretty much anything! Hip flasks for stag and hen parties, glasses, champagne bottles, keepsake gifts, jewellery and accessories. Cake toppers and wedding favours can all be easily personalised with a laser and tend to go down a treat with the recipients, giving them a lasting memory of the event.Throughout summer, customers have been personalising items such as cooking utensils for barbeques, beer glasses and more. Menus are also a popular item, as they can be engraved and cut from cork and other interesting materials.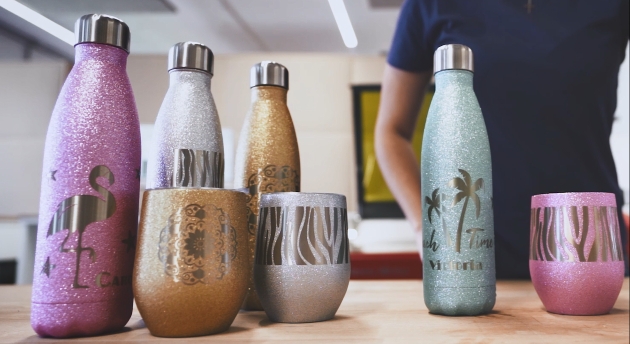 What materials and products are suitable to become personalised?
With a laser, anything is possible! As long as the material doesn't contain any elements that aren't laser safe, the world is your oyster.

How would you advise a retailer who is interested in stocking your products?
We've supported several customers in implementing 'point of purchase personalisation' whereby off-the-shelf items can be made one-of-a-kind with a personalised design while the customer waits!

What sets you apart from your competitors?
We pride ourselves on our UK-based support network alongside our top-quality products. Our area managers are always in contact with customers to see if we can assist them with anything and our technical support team are always there to get customers back up and running in the case of any difficulties. We have a UK-based warehouse so we can keep lead times short for both materials and laser systems. Our laser technology is all manufactured by ourselves, guaranteeing reliable and high quality standards.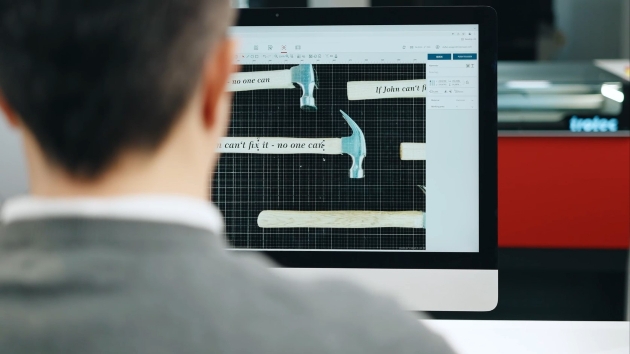 Do you visit any trade shows? Do you plan to visit any soon?
Our most recent trade show was Sign and Digital in March and we plan to attend more in the coming months. We also frequently run our own roadshow events where we bring our products on the road to bring ourselves closer to clients who are unable to make our showrooms.

We're planning a series of in-house events at our showrooms, the first of which took place on 6th July at our all-new Gloucestershire showroom. Check out our website for more information on when we're visiting a town near you!

What are you looking forward to most over the next year?
Bringing our in-person events back has been great and we'll continue to do so over the coming months. We also have several new products in development which we're excited to bring to market to continue to support our customers, old and new alike.

What new technology can we expect from you in the future?
We've recently launched our updated Speedy 360 and Speedy 400 laser systems with the new Vision Design and Position camera system, designed to make working life easier. The camera projects a live feed of the design image onto the working area, allowing operators to see if their design will fit the working area, minimising wasted material and products.

Our new Ruby® laser software is constantly being expanded with new features, with our most recent update in June this year.

TROTEC LASER
+44 (0)191 580 1182
enquiries@troteclaser.co.uk
www.troteclaser.co.uk – laser
www.engraving-supplies.co.uk – materials