Pineapple Fibre Art is based in Devon and has grown slowly over the last five years as owner, Emma Manson worked out what her strengths were, how to sell and what sold well.
Here, Emma discusses her crochet business and her plans for the future...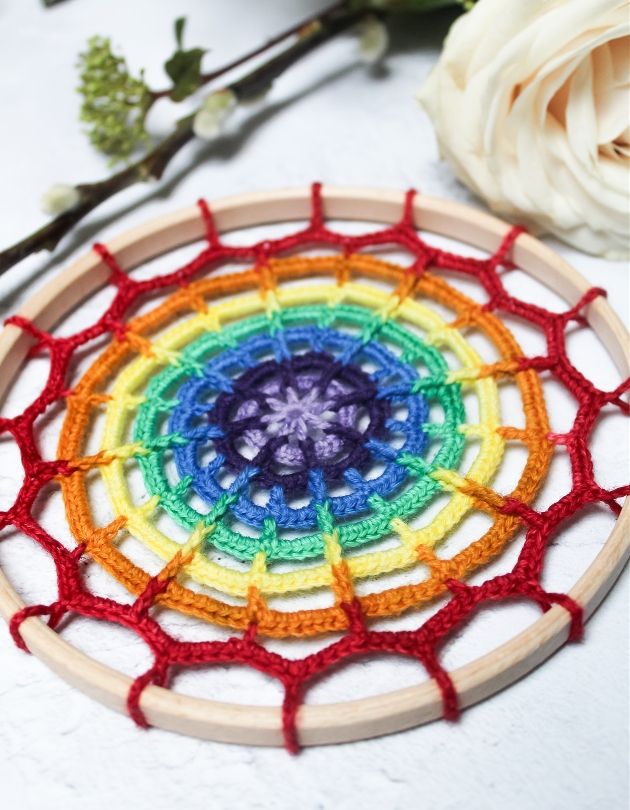 Tell us a little bit about the company. Where are you based? When did the company start?
Pineapple Fibre Art is based in Devon and has grown slowly over the last five years as I worked out what I was good at, how to sell and what sold; the learning curve is ongoing.

What's your background and why did you start the company?
I've been crocheting for about 15 years and Pineapple Fibre Art started from my love of vintage doily patterns and hand-dyed yarns. It gives me an excuse to carry on experimenting with colour and texture and draw other people into the gorgeously satisfying process of turning skeins of yarn into beautiful wall art.

How has the company evolved?
In the last couple of years my focus has moved from ready-made hoops to kits, based partly on interest and a gap in the market, and partly on the realisation that I can't scale a business based on my own frantic crocheting.

What do you specialise in?
I specialise in crochet mandala kits in various sizes and designs, all using the most beautifully soft hand-dyed yarn from independent UK dyers, packaged without plastic and smartly presented.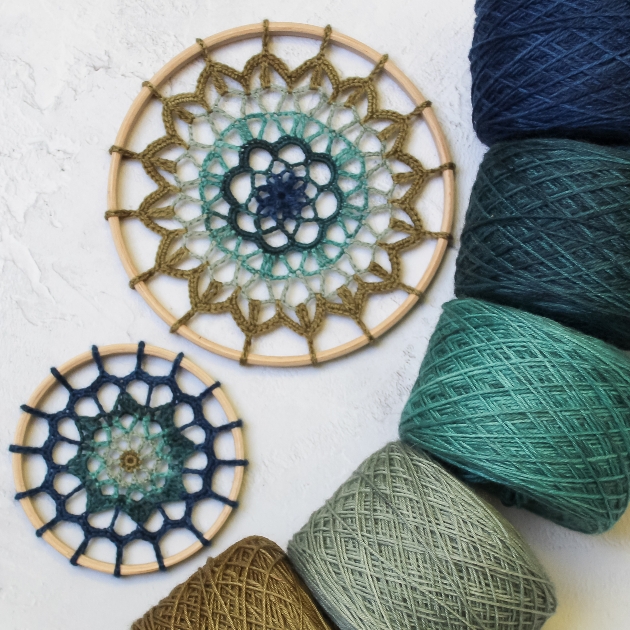 Talk us through the current products you're particularly excited about. Do you have a favourite?
The Ring Around the Rosie kit is my newest, and most textured to date; the pattern was inspired by the gorgeous yarn from The Camel's Yarn, a Cornish dyer.

Do your products suit all levels of crafters?
The Ring Around the Rosie kit is an intermediate level, but the Gin and Tonic kit is beginner friendly.

Craft has boomed over the last year! Have you noticed any new trends?
There was definitely an upswing in kit sales for me at the beginning of the lockdown in the spring/summer of 2020!

How often do you launch new ranges?
I'm aiming for two to three new kits a year, and colourways for the Gin and Tonic Mandala kits also refreshed twice a year. I can also do custom colourways providing a high enough order volume.

How would you advise a retailer who is interested in stocking your products?
Send me an email emma@pineapplefibreart.com I'm happy to provide completed samples for free when five of a colourway/kit is ordered.

What sets you apart from your competitors?
I use high quality hand-dyed yarns from British dyers, and there's no plastic in my kits to reduce my environmental impact. Everything is fully charted as well as written out and I'm happy to provide assistance via email if needed, although as all my patterns are thoroughly tested to ensure that anyone who buys it can complete it, it doesn't happen often! Firstly, the pattern is sent to testers at a range of skill levels, then I send full kits to a couple of testers to double check amounts of yarn and clarity of instructions.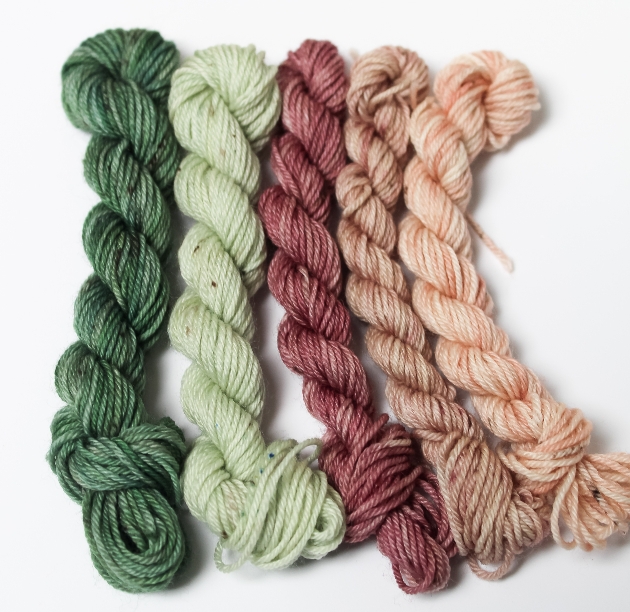 Do you visit any trade shows? Do you plan to visit any soon?
Not at the moment, maybe one day!

What are you looking forward to most over the next year?
Starting to hold workshops! A couple of new patterns I have in the works.

What new products can we expect from you in the future?
I have a pattern for a 30cm doily hoop which will be released once it's been through testing.

PINEAPPLE FIBRE ART
+44 (0)7815 790 283
emma@pineapplefibreart.com
www.pineapplefibreart.com