Katie Stephenson Company Director at Cygnet Yarns Ltd talks to Craft Focus about all things knitting as she talks us through the company's vast ranges.
Formed in 2004, Cygnet Yarns is still regarded as a relatively new brand on the hand knitting scene. The fledgling company has battled hard to become a recognised name in an industry that is dominated by large, well established brands. Here, Katie tells us more...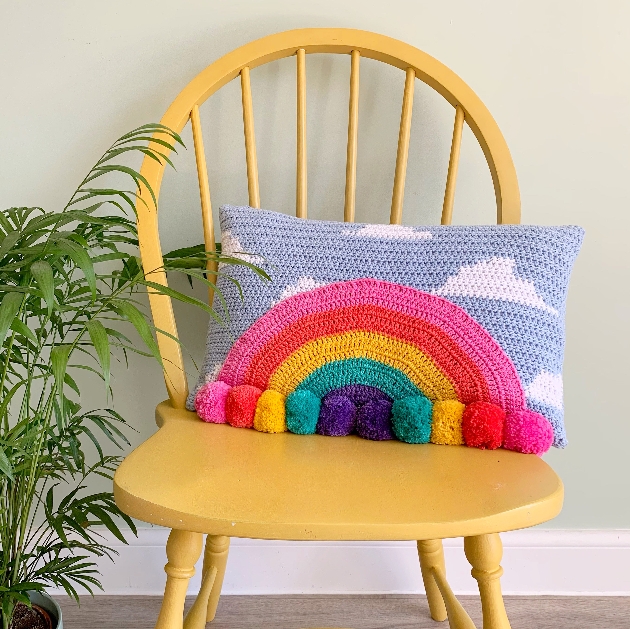 Where are you based?
Cygnet Yarns is located in Bradford, West Yorkshire.

How has the company evolved over the years?
Cygnet has expanded its knitting yarn collection with new families of ranges and exciting, innovative products. We've increased our number at Cygnet HQ in the office and warehouse to keep up with our expanding customer base and developed an inhouse design team offering free downloadable patterns from our website.

What do you specialise in?
Cygnet specialises in affordable, quality hand knitting yarns to suit all crafters, tastes, and budgets. From our value Pato ranges to deluxe acrylics in our signature Cygnet ranges to natural yarns including 100 per cent pure wool and cottons we offer great selection of yarns of the highest quality.

Tell us a bit about your brands.
Cygnet's brand prides itself on supplying good quality yarns at affordable prices. Our swan logo can be found on all our products symbolising our quality assurance.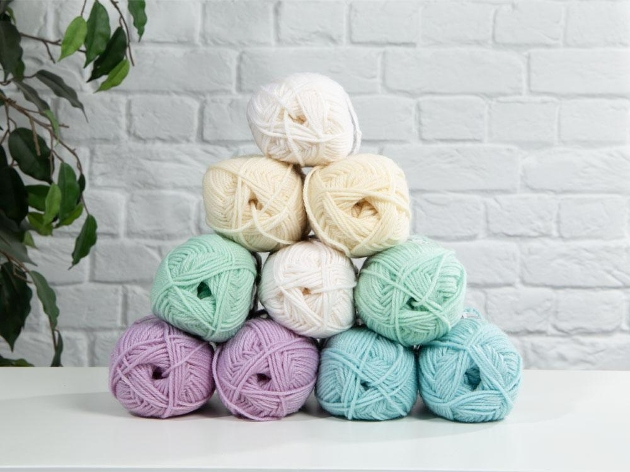 What new products are you currently excited about?
We've recently expanded two of our best spring/summer lines Silcaress DK and 100 per cent Cotton, these yarns are perfect for lightweight crochets and knits available in a rainbow of colours. Silcares DK is a reformed range in a super soft acrylic yarn with an incredibly smooth and silk like feel to it. Its high twist gives great stitch definition to finished knits and is perfect for bright crochet projects. Jellybaby Chenille is a recently launched range which is as sweet as it sounds. This gorgeous squishable and soft textured chunky yarn is perfect for garments, accessories, blankets, toy making and homewares. We also have a glitter version with a hint of sparkle too!

Do your products suit all levels of crafters?
Our products are tailored to meet all levels of crafters, from our Seriously Chunky a true super chunky yarn great for beginners and children due to their quick knit characteristic and bright choice of colours. We have lightweight double-knit yarns perfect for everyday projects, super soft baby yarns for delicate knits for precious little ones right through to 4 ply yarns for more intricate projects and sock knitting.

Craft has boomed over the last year! Have you noticed any new trends?
I always love seeing what crafters produce with our yarns and social media is a great platform to show off their fabulous creations. A new craze (which I'm slightly obsessed with) is woven wall hangings. For example, @clementinepepper on Instagram showcases some amazing and intricate designs! The rainbow theme has continued now taking forms of pastel or deep shade colour combinations in throws, garments and homewares.

How often do you launch new ranges?
We always like to offer our customers new shade additions as frequently as possible, it keeps ranges fresh and exciting and offers our customers something new for their customer base too. We aim to launch at least a couple of ranges for spring/summer and autumn/winter, we aren't too set on specific yearly launches especially with the shift in seasons. We can be pretty ad hoc, if we spy a range that we love we may just launch it at will as we're just too excited (and impulsive)!

How would you advise a retailer who is interested in stocking your products?
We're always happy to offer any advice and samples to ensure a retailer is happy with stocking our ranges in their shop, there's nothing better than having a squidge of a yarn or a test knit up. I'd also suggest stocking lots of colours, there's nothing better than seeing a rainbow of colours to tickle a crafter's creativity.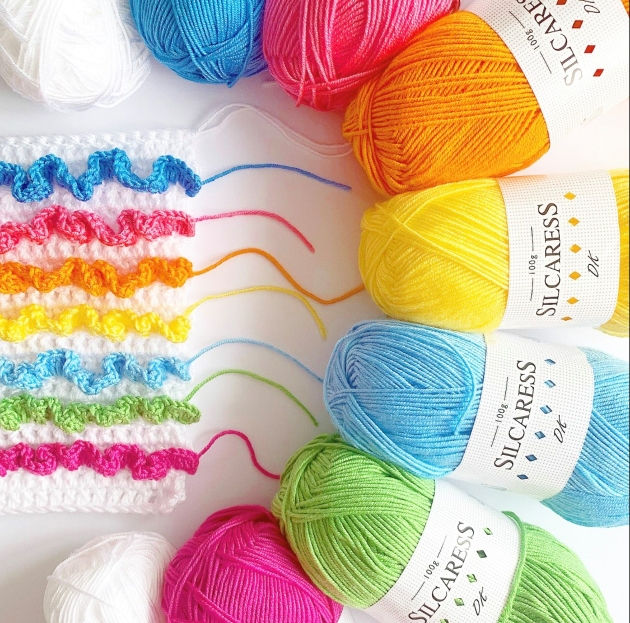 What sets you apart from your competitors?
We're a small, close-knit team which allows us to see all aspects of everyday life at Cygnet HQ. We offer an excellent customer service and the ability for our trade customer to order and take payments online. We know life can be busy, so it acts as the perfect tool for our customers to place an order in their own time and not restricted to set business hours. Our yarns are of excellent quality and we pride ourselves on offering innovative yarns at affordable prices.

Do you visit any trade shows? Do you plan to visit any soon?
We love to visit trade shows to see what's going on in the wider industry. Cygnet will be exhibiting at The Knit Show in Harrogate in September hosted by the UKHKA and Stitches at the NEC is always a firm favourite.

What new products can we expect from you in the future?
You can expect to see several new product launches and colour additions to popular ranges including Cygnet DK and Cygnet Chunky our deluxe signature acrylics. We also have Silcaress Stripes due for launch in the summer along with a few festive delights in Seriously Chunky Prints and a new super chunky Metallic range with added sparkle!

CYGNET YARNS
+44 (0)1274 743 374
www.cygnetyarns.com