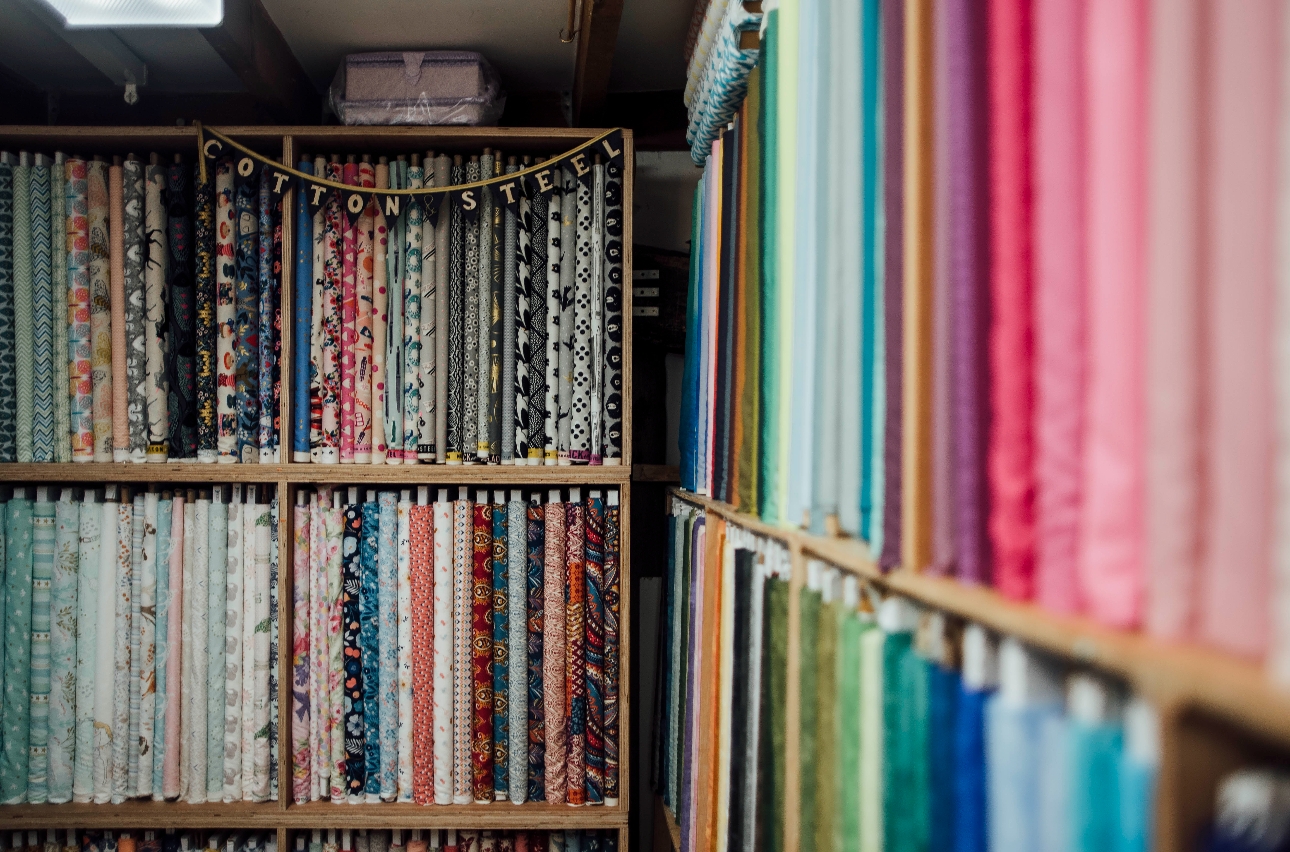 Celebrating 30 years of business, Natalie Walker, Owner of And Sew On Fabrics talks to Craft Focus about the pandemic, favourite kits and what's trending in craft!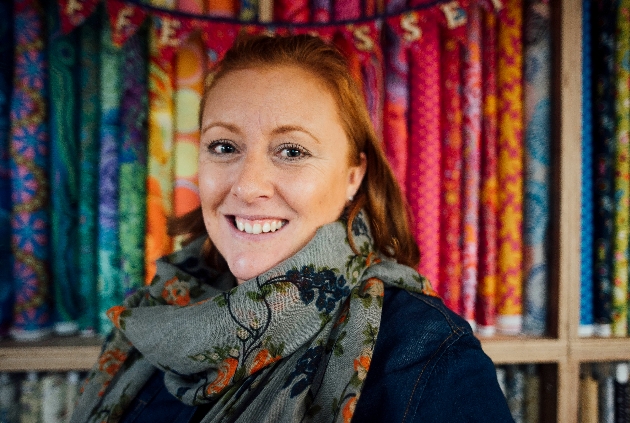 Tell us a bit about And Sew On Fabrics, when did you open and why?
And Sew On Fabrics was started by my mother Cathy in 1991 as a business to run alongside her other work which was making costumes for dance groups and tracksuits for rugby clubs and ice hockey teams. At the time, she purely sold dressmaking fabrics until she started getting requests for quilting fabrics and eventually expanded her selection.

You're a family business, how does that make your business special?
Initially I worked alongside my mother for 15 years and now continue to run the business myself with the help of my wonderful team of staff. It means there has been a continuity in the way we run our shop over the last 30 years and we try to keep our service as traditional and personal as possible. We know many of our customers by name and have come to consider many of them as friends rather than 'just' customers.

You're based in a craft centre, tell us a bit about your location!
The craft centre here is full of independent businesses such as a yarn shop, art gallery, doll house shop, and a zero-waste refill store to name a few! We're situated within converted stables and listed barns within the Essex countryside. We have free parking and a wonderful tearoom on site. We're situated within easy access from the A120 and M11.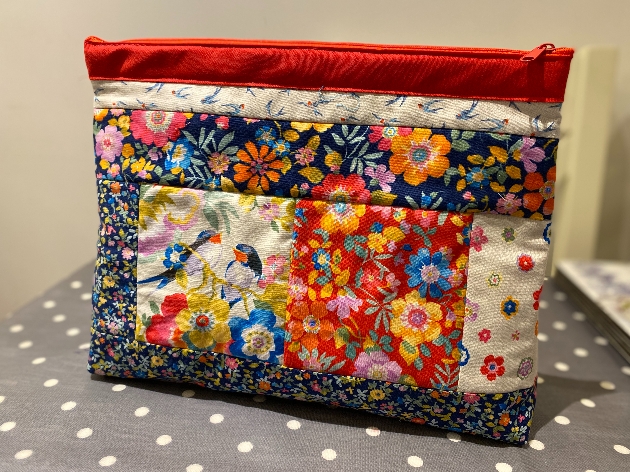 How has business been over the past year?
It's been interesting to say the least! As a small business, we were very fearful about whether we'd survive but we've found various ways to continue to promote and sell things during the many lockdowns and I think there was a real shift in people making more effort to support the small businesses like ourselves. It's certainly not been easy, but we're still here!

Have you seen a boom in the craft industry recently or a new type of customer?
Initially, there was a lot of panic-buying which died down over time, but we certainly had a lot of people dusting off old sewing machines and beginning to either learn from scratch or to refresh their skills. It's been lovely to see some of our customers transform from nervous beginners to confident and excited sewists!

Tell us a bit about what you stock?
We stock a vast range of fabrics and haberdashery including fabrics for quilting, dressmaking and furnishing fabrics. All of my staff play a part in choosing new fabrics, which means we cover a range of styles to suit most tastes and budgets.

What kits are you currently excited about?
We continue to love the lampshade making kits by Dannells and our customers are always delighted with the results. On the quilting side of things, we're loving the new kits by June Tailor Inc, specifically the 'Zippity-Do-Done' range which features pre-sewn zippers making the projects easy and quick to complete even with limited sewing skills. Projects include quilted cosmetic pouches and lunch bags.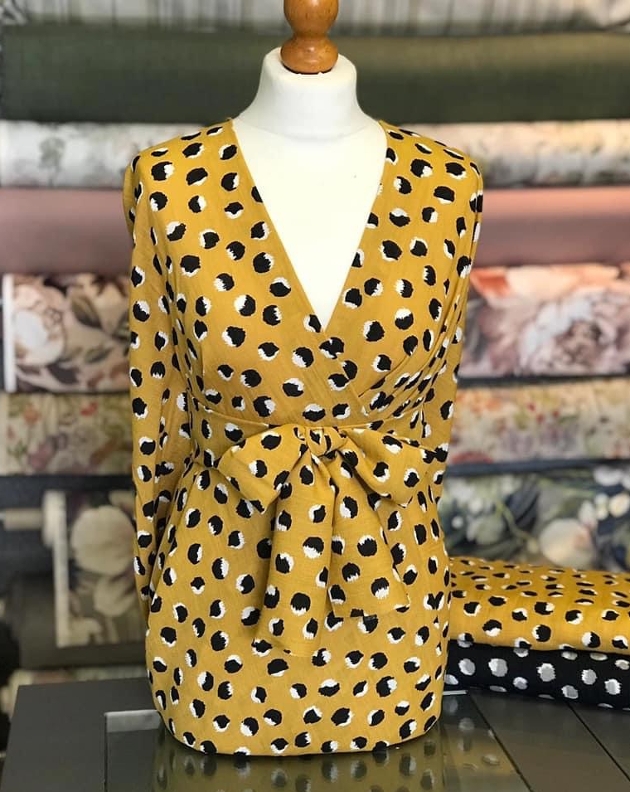 Do you visit any trade shows?
The one trade show we always make sure to visit is the CHSI Stitches at Birmingham. Not only is it a good chance for us to catch up with our existing suppliers but we always view it as an opportunity to search out new and exciting products to stock.

How has your product offering changed over the years? Have you seen trends come and go?
Over 30 years our product offering has increased both in quantity and also in terms of the types of products available. Quilting has gone from being viewed by many as somewhat 'old fashioned' to the most amazing modern art quilts, which helps to inspire new generations. More recently, we've seen a real up-turn in the number of people making their own clothes, largely due to people trying to be more sustainably minded, but also due to things such as The Great British Sewing Bee programme making thing more accessible to people.

Are you active on social media? How is this useful for the business?
We've increased our activity on social media, more over the course of the pandemic, to maintain contact with our customers and to be able to show products as they arrive in store. We've had a really positive response to this and have even posted videos following each episode of The Great British Sewing Bee, in order to help our customers who've been inspired by the products. We show them suitable fabrics and patterns to achieve their chosen project and discuss specific techniques that may be required.

Do you have any tips for people looking to start their own retail venture?
I think it's important to research what you're looking to do and whether those services and products are already provided in your area. People will travel a long way for specialist products and good service, for example. I also think it's important to understand that things can take a while to build speed and not to be disheartened if things are slow to start.

And Sew On Fabrics
Unit 12 Blake House Craft Centre, Blake End Rayne, Essex, CM77 6SH.
www.andsewonfabrics.com