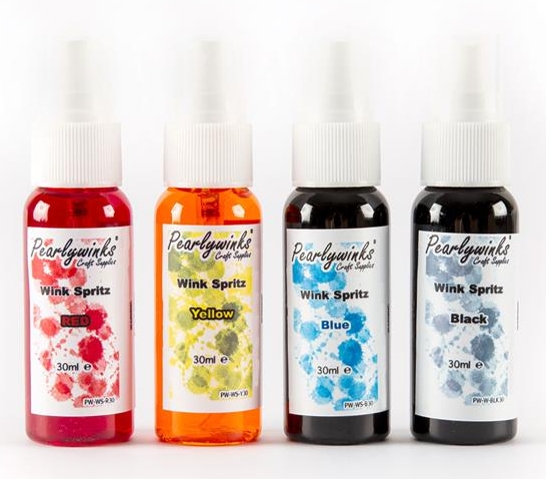 Simon Kendall-Stokes Co-Owner of Pearlywinks Craft Supplies talks to Craft Focus about the company's plans to develop the trade side of the business!
Tell us a little bit about the company. Where are you based? When did the company start?
Pearlywinks, owned by myself and my sister Donna, was opened as a company in April 2018. We manufacture all of our sprays and pastes ourselves and use a UK-based company to manufacture all of our stamps and stencils. Since July 2018 we've been on The Craft Store (formally Hochanda) at least once every month. When we first started, we only had four pearl sprays, three ink sprays and two designer pads. By the time our third birthday came around we had just over 100 and now we have more than 170 different colours across our ranges along with texture pastes in a variety of colours, pearly pastes, over 35 stamp sets, and stencils. On 1st August, 2020 we
opened the doors of our very own shop which is based in Radcliffe, a small town in Manchester.
In April 2021, we launched our Stamp a Ring, this is massively popular and we sold well over 1,400 in the first few months. December 2021 saw the launch of our Precision Stencil Pro range a new concept that we're very proud of.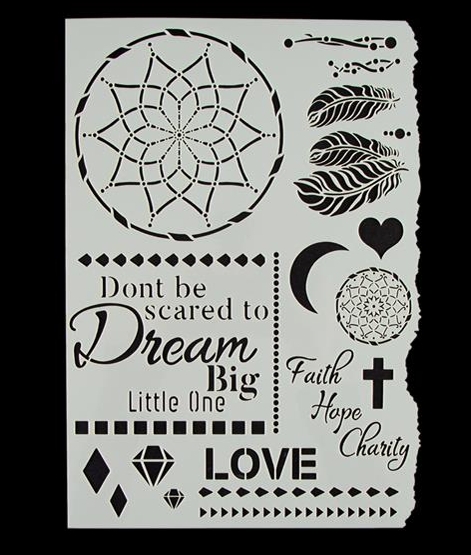 How has the company evolved?
Pearlywinks has grown at a very comfortable rate and our range has grown dramatically in a short period. We started with only seven sprays manufacturing them in our living room and have had to move the business several times as we kept outgrowing the premises. Finally, in July 2021, we found the perfect place for Pearlywinks, not only do we have a shop where we're able to meet people and show
how our products work but there's plenty of space for storage as well as two rooms to make our products up.

What do you specialise in?
We've always specialised in ink sprays and colour. We have branched out into other areas but inks will always be our passion. Talk us through the current products you're particularly excited about.

Do you have a favourite?
I have to say, I love all of our products but for me personally there are two products that excite me and that's because they're so much fun and our newest creations. Firstly, the Stamp a Ring, it still amazes me that I'm still finding more and more ways of using it − not to mention the perfect ring I can create using my mini stamps. Secondly, our Precision Stencil Pro range has to be the top spot for me. It was a concept that Donna and I came up with following the launch of the hugely popular Stamp a Ring. Donna and I both love to stencil so we thought of a way of combining the two and we came up with the design of our first Precision Stencil.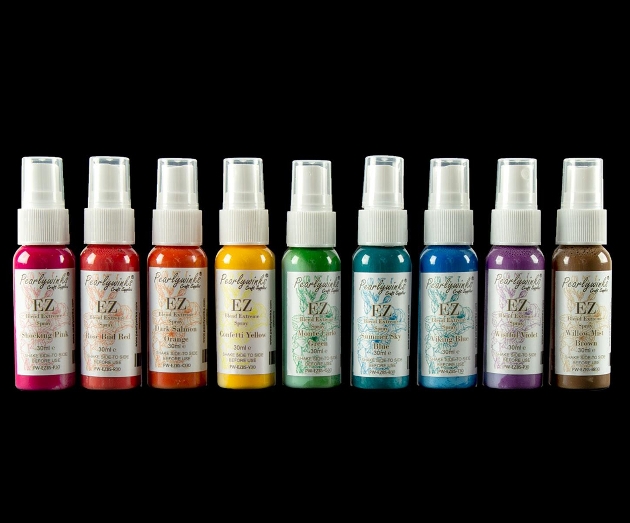 Do your products suit all levels of crafters?
Pearlywinks products are perfect for crafters of all ages and abilities. We've even been into primary schools and held workshops for children. What I will say, is like with all craft items, children need to be supervised closely with our inks so walls don't end up multicoloured! Donna is always crafting with her granddaughter Scartlett and my children love stamping and stencilling. Craft has boomed over the last year!

Have you noticed any new trends?
Yes! More and more people are trying new things. Having a shop has been a bonus for us as we get to find out what customers want. Inks are definitely getting more and more popular and stamping is certainly on the rise.

How often do you launch new ranges?
With us being on The Craft Store we like to bring something new to our customers every month, be that new inks, new stamp sets or stencils.

How would you advise a retailer who is interested in stocking your products?
Pearlywinks is an up-and-coming company with five-star reviews. Our customer base is ever growing with lots of repeat custom.Our products are great fun to use and we're always bringing out new products and expanding our range.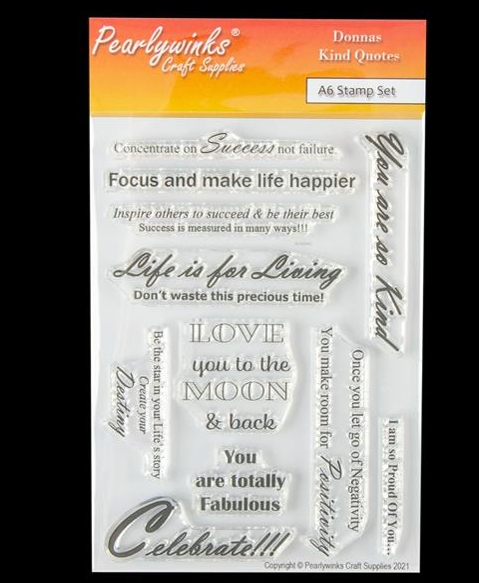 What sets you apart from your competitors?
We're one of the only if not the only craft company in the UK that designs and manufactures all of our inks and pastes in house. We also always try to use UK-based companies for all of our supplies and make sure that things are always ethically sourced.

Do you visit any trade shows? Do you plan to visit any soon?
We've not been to a trade show to date however it's something we may look into in the future.

How did business cope during the Covid-19 pandemic and what are your plans going forward?
During the pandemic, we were lucky enough to still be able to sell through the TV channel which kept us going. When we weren't posting out orders, we were able to spend more time on social media promoting our products as well as teaching people how to use them. Moving
forward, we'd like to develop the trade side of our business. We already have several stockists and would love for this side of the business to grow.

What new products can we expect from you in the future?
Over the next year we'll be expanding on our Precision Stencil Pro series as well as developing new inky products.

PEARLYWINKS
+44 (0)1612 229 690 | simon@pearlywinkscraftsupplies.com | www.pearlywinks.com