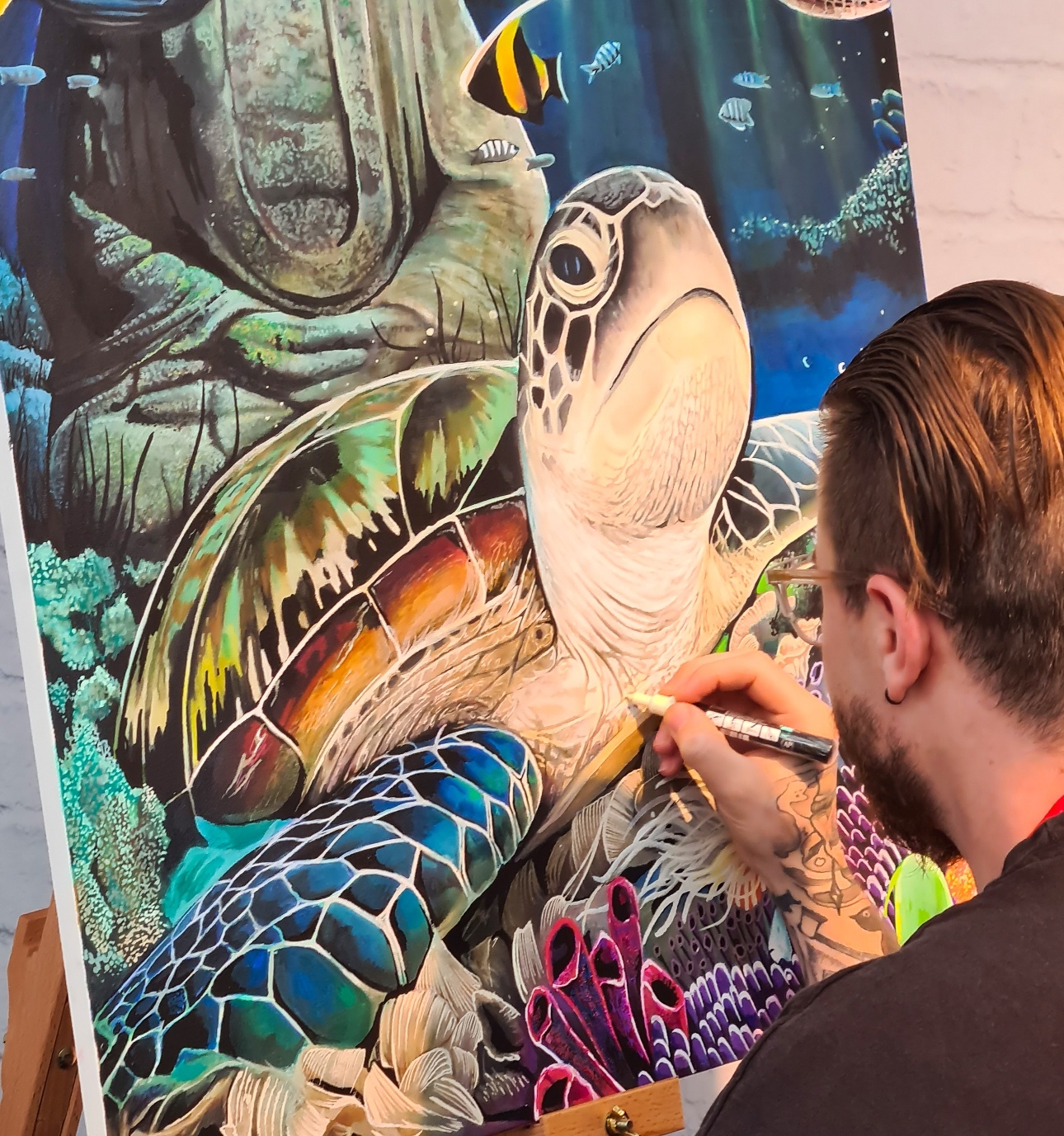 Credit: Mitsubishi Pencil Company
Craft Focus speaks to movers and shakers in the world of craft and stationery to find out what's going to be big over the next 12 months.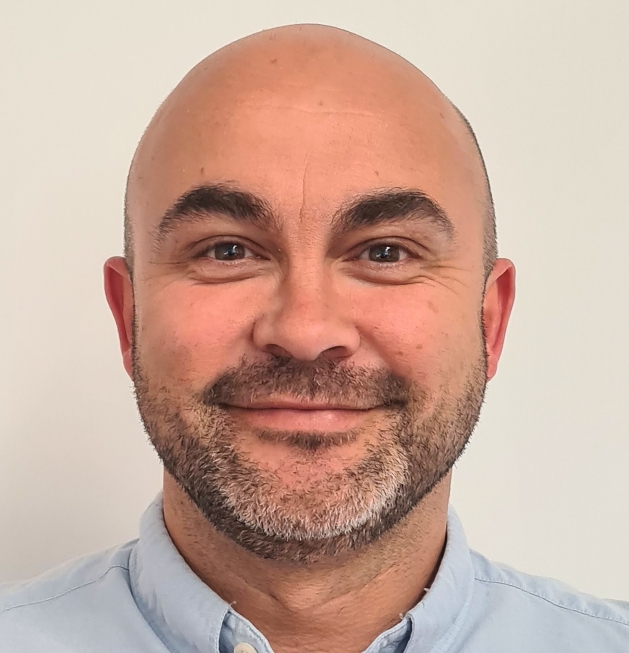 Credit: Ron Harradine, Mitsubishi Pencil CompanyIn terms of design themes, we've noticed areal focus on subterranean and sea-scape imagery inspired by our renewed interest in the life of our oceans.

Artist Danny Chiverton created a beautiful sea-creature canvas piece for us at The London Stationery Show with POSCA paint markers. We're all seeing a very strong trend for customisation with POSCA right now.

We've noticed so many insta and TikTok accounts for customising Nike Air Force Ones and Vans sneakers popping up as well seeing an amazing array of truly impressive painted skateboards on our feeds.

We love it as people can express themselves and their individuality with POSCA pens. With the focus on sustainability and up-cycling in 2022 we can only see this trend expanding into further areas of fashion and design.

Ron Harradine, Mitsubishi Pencil Company
www.uniball.co.uk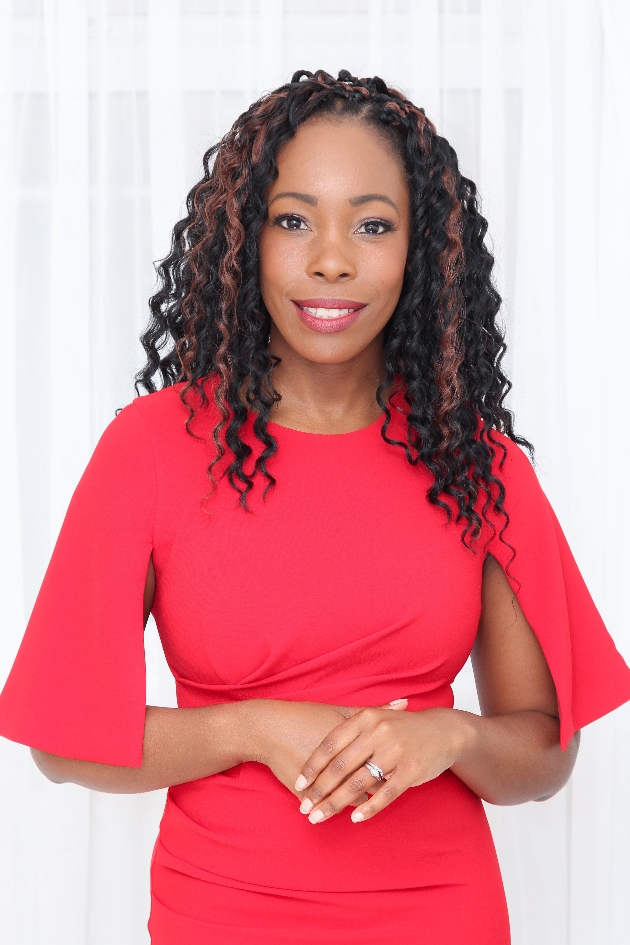 Credit: Natasha Necati, Crafty Arts2021 saw traditional crafts making anexciting comeback. Here are my top three crafts to watch out for in 2022:

Needlework
The interest in needlework crafts with a contemporary twist, has opened this craft up to all ages. Now you will find lots of the designs out there that are both bright and bold. Look out for embroidery and cross-stitch especially as interest is growing rapidly.

Polymer Clay
This is definitely one thing that we can't get enough stock of. With the increase of Instagrammers and Tik Tokers showing their creations, top tips and how to's, the interest in Clay has exploded! The material itself is versatile and can be used to make all sorts of projects from jewellery, to flowers to figurines.

Candlemaking
This is also another craft that we have struggled to get components in. Since the beginning of lockdown there has been a huge increase in people starting candle making. Interest has grown due to the versatility of different and unique moulds from bubbles to funky shapes. As a culture we are looking to use more sustainable products and candle making enables you to do that by using products like soy wax instead of traditional wax.

Natasha Necati, Crafty Arts
www.craftyarts.co.uk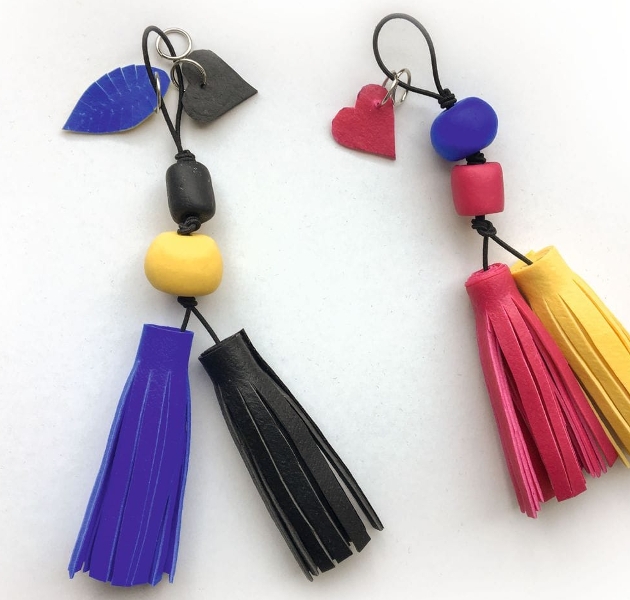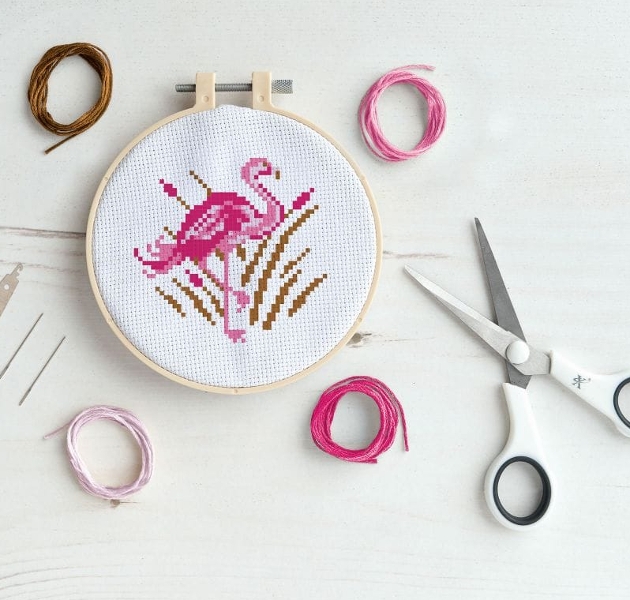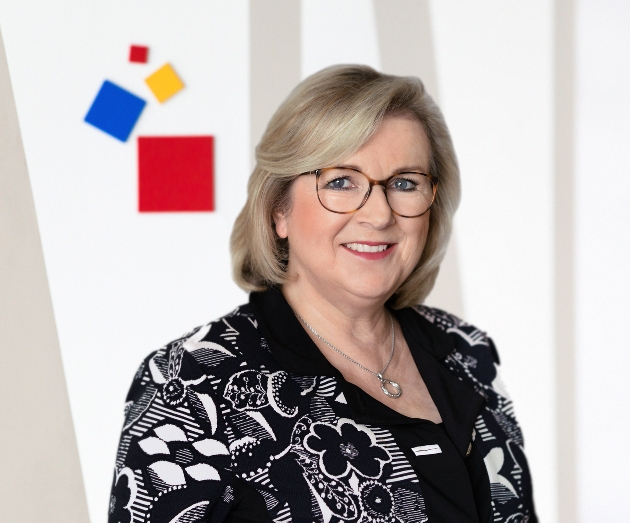 Credit: Eva Olbrich, CreativeworldCommunity, personal exchange and conscious consumption have gained enormously in importance in the last two years. This has a particular impact on the DIY sector. The creative community has become even more important and exchange is no longer limited to the private sphere, but can be found in public places in the city. Thus, urban oases become places of encounter that are creatively designed in community projects. In addition to the community, conscious consumption provides for new craft developments. Ideas are developed to create something new out of what is already there, thus extending the life cycle ofthe products. This is how we meet our responsibility for the environment with creativity.

The stilburo bora.herke.palmisano was commissioned by Messe Frankfurt to draw up the Creativeworld Trends 22+ and drew inspiration from these new influences. The three trend worlds: 'colour statement', 'organic traces' and 'lovely keeping', old favourite pieces are given a new lease of life, urban space becomes a canvas and nature is used to search for traces.

Colour statement: colour as a positive message. This trend is optimistic and exudes joie de vivre. Alongsidebold colours like purple or orange, colourful patterns play asignificant role. Checks can be seen everywhere, whether onfabrics, papers or porcelain.

Organic traces: Searching for traces in nature. The inspiration for 'organic traces' lies in the abstract andthe organic. Coloured cord, jute or sisal can become woven accessories such as small coasters or doilies. This is where traditional craft techniques come into play, such as crochet, where baskets are crocheted from thick cord and ropes.

Lovely keepings: longevity as a sustainable alternative. After the uncertain times that Covid has brought, people long for nostalgic memories, longevity and rediscovering beloved things. The new romanticism is underlined by floral patterns, blossoms or ornaments that are applied to existing textiles such as old tablecloths, bed linen, lace blouses or vintage dresses. Handkerchiefs are embroidered over and turned into napkins, beads are threaded on or hair clips are decorated with a floral pattern.

The range on offer in specialist shops is large and could include porcelain paints, brushes, yarns, crochet and knitting needles and of course offer the appropriate specialist literature or instructions for the traditional embroidery techniques.

Eva Olbrich, Creativeworld
www.creativeworld.messefrankfurt.com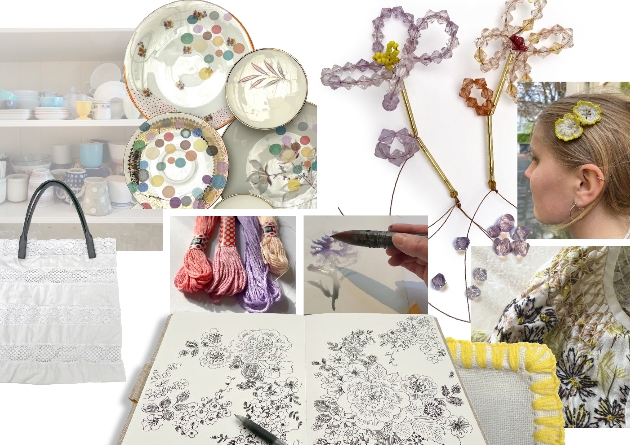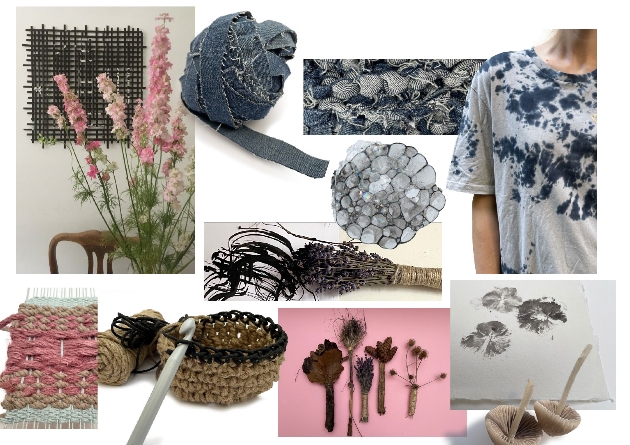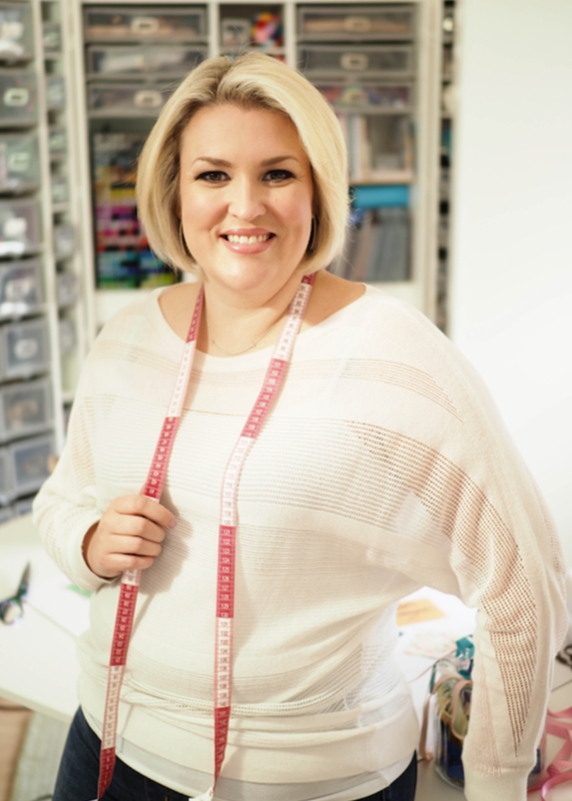 Credit: Sara Davies, Crafter's CompanionI think 2022 is going to be a reallyexciting time for craft and stationery trends.

Upcycling and sustainability have formed a huge part of people's crafting, such as using scraps from previous projects and recycled materials, but it has been just as popular in stationery. People are looking at ways in which they can increase the lifespan of the products that they are using, for example purchasing refillable markers and replacing their nibs. This is exactly what Spectrum Noir offers with its Classique and Illustrator alcohol marker ranges.

Nature and the great outdoors will continue to be popular and, we have a fantastic 'Plant Parent' collection launching from Violet Studio next year that will epitomise this trend.

Finally, positivity and wellbeing are more important than ever and they continue to heavily influence the crafting and stationery worlds. I expect that this will continue in 2022, with people sending letters and cards to friends and family, journaling and creating for their own wellbeing.

Sara Davies, Crafter's Companion
www.crafterscompaniontrade.co.uk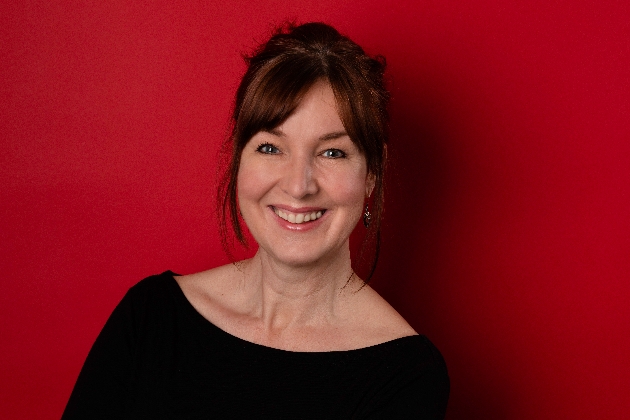 Credit: Jo Lochhead, The Crafty Kit CompanyAfter the extraordinary year and a half that we've all experienced.

We predict that in 2022 crafters will be looking forways to celebrate being able to enjoy spending time together with friends, family, and loved-ones once again, and will be spending time creating gifts and decorations for important occasions such as parties, baby showers, and of course, weddings!

Homemade decorations offer crafters the perfect opportunity to express their creativity and personality, and there's nothing quite like a thoughtful handmade gift to show how much you care.

I also predict that sustainability will continue to play an important role in crafters' decision-making, with customers increasingly favouring sustainably-produced and ethical products.

Jo Lochhead, The Crafty Kit Company
https://trade.craftykitcompany.co.uk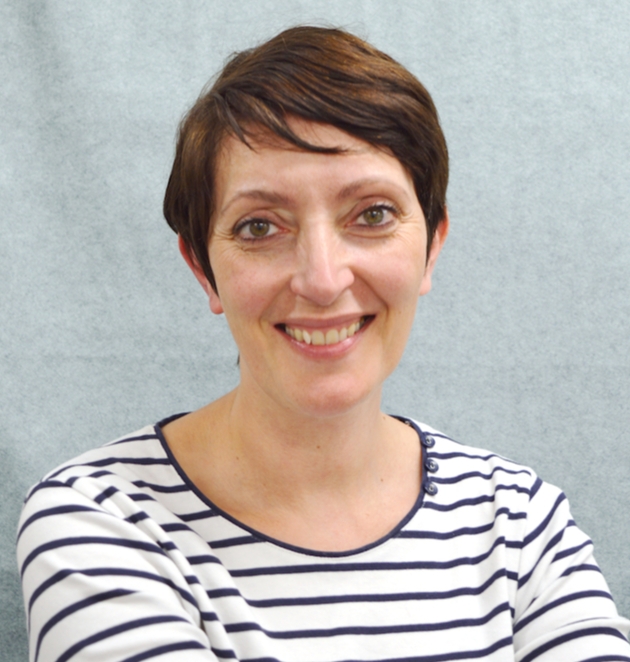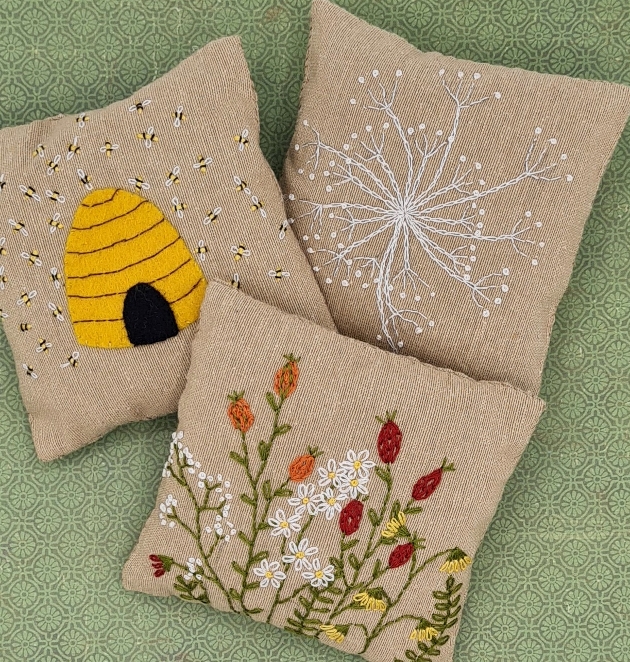 There has been a definite growth in the craft market in the past couple of years, especially with all textile crafts such as knitting and sewing.

Embroidery has become extremely popular, and I see this becoming an even stronger trend in 2022. As we're all becoming more aware of the ecological challenges we face, we're more mindful about what we buy. I think the demand for sustainable materials if going to grow in the craft sector too.

The love of nature is a key trend with a clear desire for natural, raw, textured materials as well as a colour palette inspired by plants and flowers.
Warmth, comfort, and natural, simple beauty are our key words for 2022. Our linen and wool felt embroidery kits are becoming our best sellers.

Corinne Lapierre
www.corinnelapierre.co.uk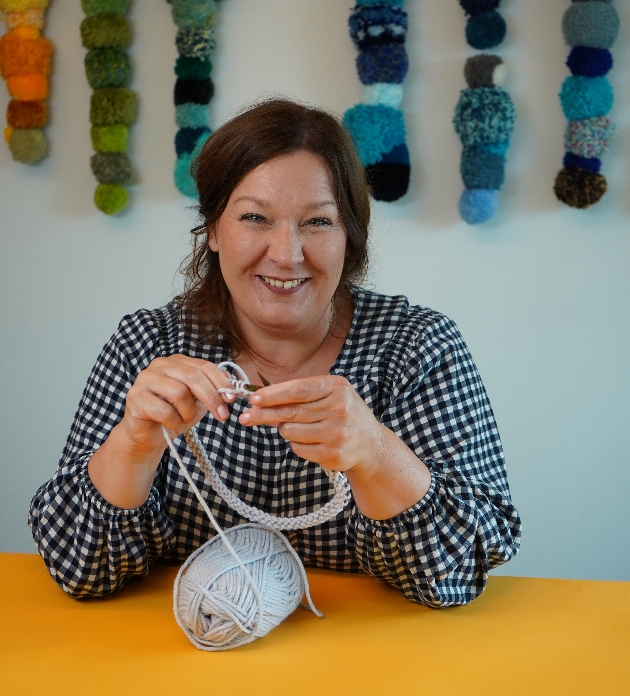 Handmade clothing makes a statement about slow living and value – we're seeing so many makers taking time to slow down and create their own garments rather than buying cheap and adding to landfill. It's an investment in themselves as well as a conscious decision to help save the planet.

For product trends, 2022 is all about chunky yarn – comfort, cosiness and cuddles! Expect to see chunky knits everywhere in the form of blankets, socks, sweaters and cardies. The other big yarn trend is mohair! Welcome to the fluffiest fluff of all, gathered from the fleece of the angora goat and often combined with silk, merino wool and other gorgeous fibres. All hail the sweater vest, the humble tank, the sleeveless sweater – whatever you call it, the tank is here to stay. Expect super chunky slipovers for winter, and cool cotton tanks for summer – this is a trend that shows no sign of slowing down.

Age-old crafts make a comeback. Bargello the traditional needlepoint technique, kitsch cross-stitch, ornate embroidery, tapestries and latch hook; we're seeing a resurgence of nostalgic pastimes reinvented with modern and trend-led designs.

As the world heals post-pandemic, and we adjust to changes in our home and working lives, we're becoming more conscious of how we spend our free time. With that, we expect to see more social crafting; make-a-longs, inperson workshops, and crafts made for social sharing on Instagram and Tiktok.

Our homes have taken on extra significance since the pandemic and so we're seeing makers lavish handmade love on their homes. 2022 will be a year of decorating our nests to reflect our personalities and our values even more. Cushions and blankets for inside the house and in the garden, sewing quilts and crocheting baskets, painting our own artwork and making decorations all year round.

Merion Willis, Editor and Presenter
www.lovecrafts.com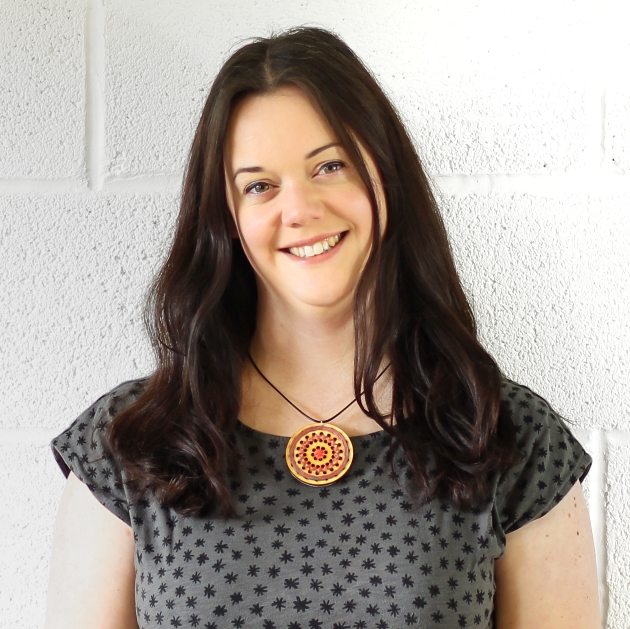 Credit: Stephanie Carswell, Hawthorn HandmadeIt's clear that all crafts have continued to be big after the burst of popularity in 2020, but embroidery in particular has seen major growth which shows no signs of slowing down as we move towards 2022.

The Craft Report showed that hand embroidery kits are one of the biggest growing areas in the industry with customers looking for simplicity and ease alongside modern and fresh designs. We've certainly seen that in the ongoing increase in customers looking for stitching projects, both in hoops and more free hand creations such as our embroidered felt craft kits.

We're also seeing more and more interest in plastic free products and eco/sustainable production, and it's great to see so manycraft companies take on this challenge.

Products made in the UK will continue to stand out above anything that needs importing with the continued high costs of shipping and import issues.

And finally, a personal passion for me that's definitely going to be big in 2022, dinosaurs! Felted,sewn, stitched, cut or crocheted, look out for dinos at every turn!

Stephanie Carswell, Hawthorn Handmade
www.hawthornhandmade.com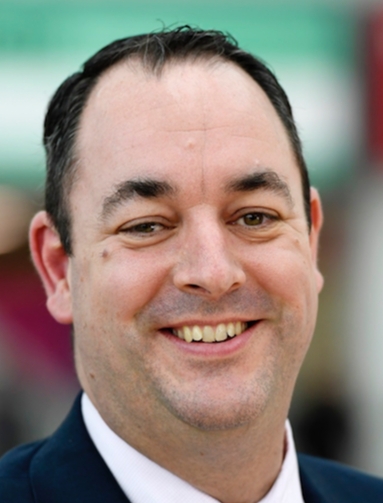 Shows are back!
2022 will see the rise and rise of both consumer and trade craft shows. The success of our first shows since the pandemic this autumn have shown us just how keen crafters are to get back to shows, real life workshops and real-life shopping.

We've been working hard to organise consumer events in the last few months of 2021 that crafters feel confident and safe to attend and we have seen this work pay off. As confidence grows (and stashes are used up) I can see visitor numbers growing throughout spring and summer 2022.

Our independent research, The Craft Report, has revealed that the pandemic has prompted more people to get involved in crafting, spurring consumers to take up new crafts or pick up a craft long since left untouched. With this in mind, we saw a huge turn out for Stitches in February 2022 with increased consumer demand driving retailers to the trade show for the kind of face-to-face interaction we've all been missing for so long.

Steve Mitchell, ICHF Events
www.chsi.co.uk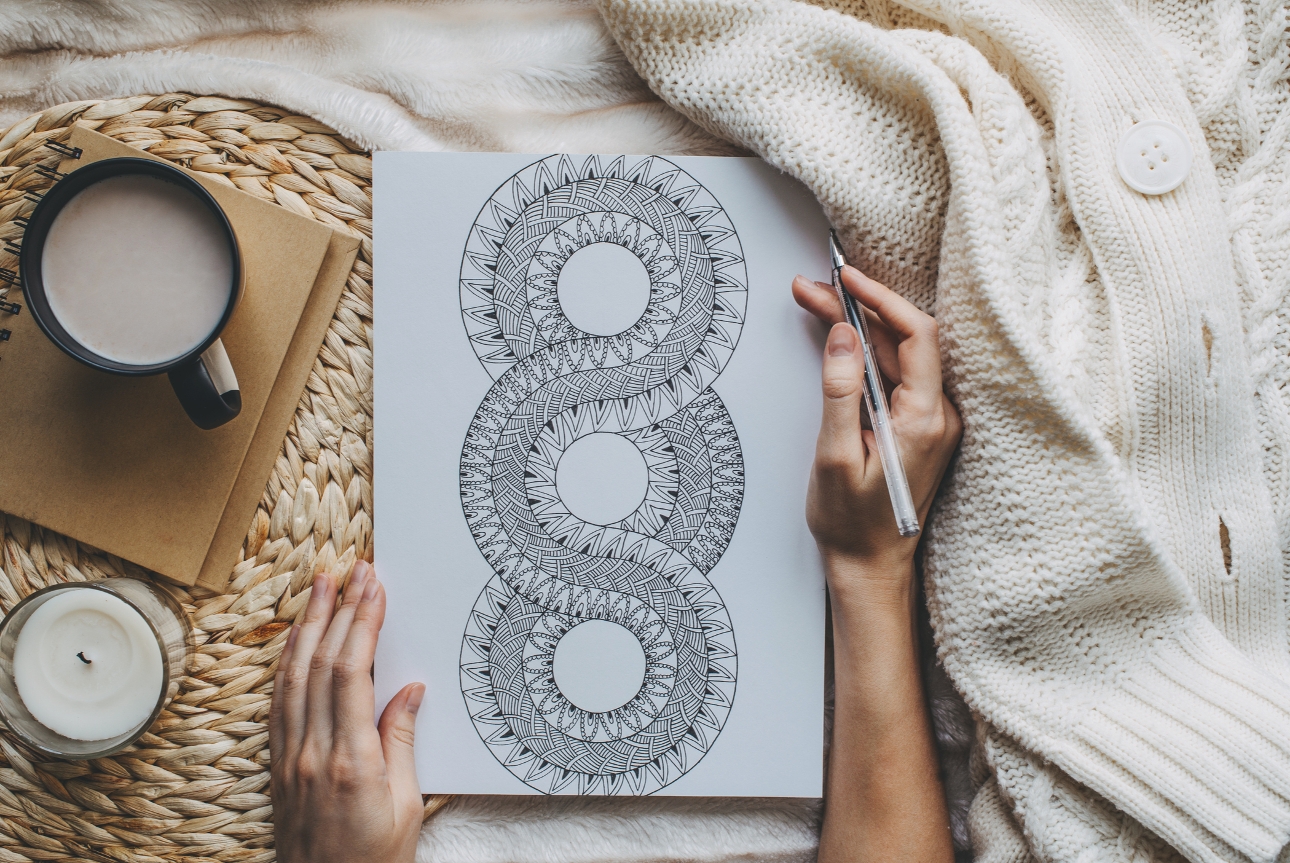 The UK's most popular therapeutic crafts...
Painting is the UK's most searched for therapeutic craft, new data has revealed. One in four people experience mental health problems in the UK each year, so creative resource Design Bundles analysed 30 different types of therapeutic crafts that are recommended for mental wellbeing to discover the ten most popular crafts that can help improve mental health. The data revealed that painting is the most Googled therapeutic craft with an average of 136,000 searches per month in the UK over the last year. Studies have shown that creating art reduces levels of the stress hormone cortisol. Like painting, drawing is also beneficial for people who struggle with high stress or high anxiety and is ranks as the second most searched therapeutic craft with 98,000 monthly Google searches on average.

Photography is the third on the list of the UK's most Googled therapeutic crafts with 66,000 searches, with a recent study showing that participants involved noticed an improvement in their mental health after taking a photo every day for two months. Crochet is the fourth searched for therapeutic craft with 54,000 Google searches.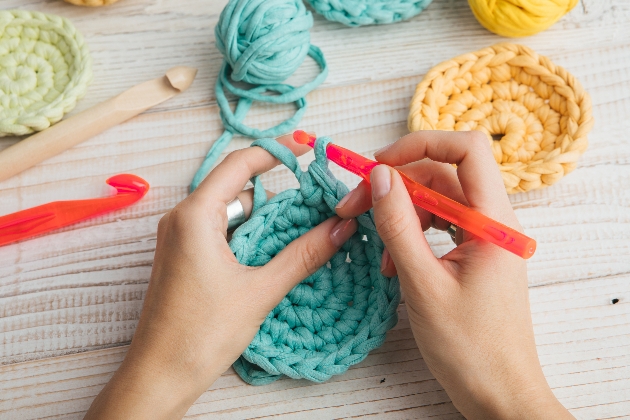 Calligraphy therapy is the fifth most searched for therapeutic craft receiving 46,000 Google searches and has proven to enhance cognitive function in older people withmild cognitive impairment. Tie dye is ranked sixth with 44,000 searches. The seventh searched for therapeutic craft receiving 36,000 Google searches is macramé, which is a form of textile produced using knotting techniques. Origami is a form of paper art as well as a form of meditation which can help the mind focus and promote calmness, the craft is ranked eighth and has received 34,000 searches on average.

Colouring is the ninth searched for therapeutic craft with 30,000 searches. Colouring therapy has been shown to help relax the fear centre of the brain and reduce thoughtsof a restless mind. Knitting ranks 10th on the list of therapeutic crafts, receiving 24,000 monthly searches.

A spokesperson for Design Bundles commented on the study and said: "Some 792million people are affected by mental health conditions worldwide, so it's important that people know there are lots of different approaches they can take to help improve their mental wellbeing. These figures show that there is plenty of interest in crafts whichalso have therapeutic benefits, so hopefully we will continue to see activities such as painting, photography and calligraphy helping people manage their mental health."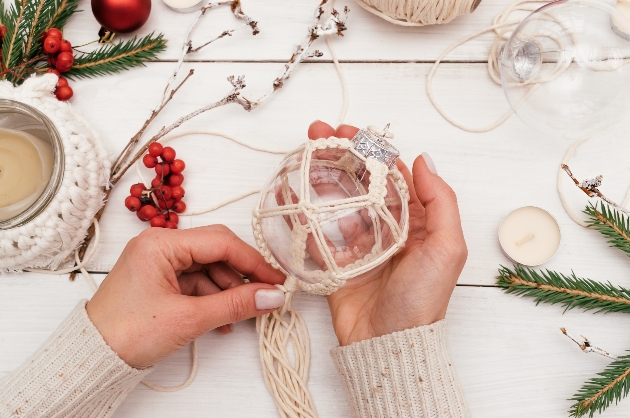 | | |
| --- | --- |
| Theraputic Craft | Average searches per month UK |
| Painting | 136,000 |
| Drawing | 98,000 |
| Photography | 66,000 |
| Crochet | 54,000 |
| Calligraphy | 46,000 |
| Tie dye | 44,000 |
| Macrame | 36,000 |
| Origami | 34,000 |
| Colouring | 30,000 |
| Knitting | 24,000 |