Pixelhobby UK is a small family-run based in the south west that launched in 2015 and is the official distributor for Pixelhobby products in the UK and Ireland.
Pixelhobby is an exciting new craft that uses sustainably produced pixels to build up pictures, ranging from small keyrings to large life-like photos. The company supplies a variety of Pixelhobby craft kits to craft stores across the country, as well as stocking individual Pixelhobby supplies, including 314 different pixel colours!
Adelphi Eden, Designer at Pixelhobby UK, discusses her world of pixels and the countless creative opportunities these little squares hold...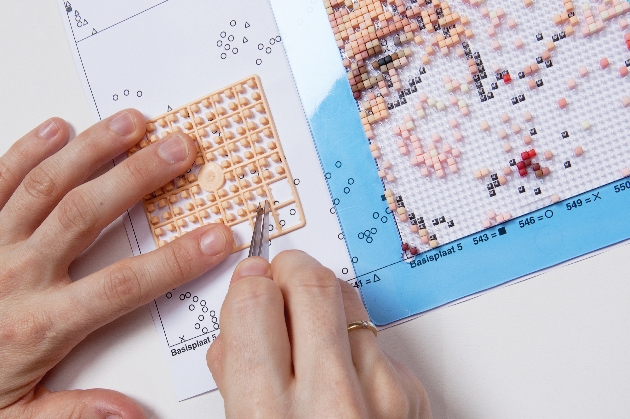 What's your background and why did you start the company?
Pixelhobby UK all began with one keyring! After purchasing a keyring kit from a craft fair and falling in love with pixels, my mother Janet Eden, contacted the manufacturers in the Netherlands and began selling Pixelhobby products directly to customers. We opened our online store 'The Crafter's Cavern', started running workshops at local craft fairs and offered pixel parties for children.What started off as a small side hustle grew into pixel phenomenon and we quickly realised that Pixelhobby needed to be supplied to craft stores so that everyone could enjoy the craft as much as our community did! As a result, we started Pixelhobby UK, launched our first range of children's magnet kits and started supplying our local independent craft stores.
I had just finished my art GSCE at the time and was looking for a way to develop these skills as I completed my A-Levels and worked towards my English and Creative Writing degree. As Pixelhobby UK's Designer, I dedicated time alongside my studies to teach myself how to develop new pixel kits using our digital design software. I really enjoyed learning to look at the world from a pixelated perspective and am often found taking pictures of things that I know will look great in pixels!

How has the company evolved?
Pixelhobby products are now available in craft stores across the country. Year on year, I've continued to conceptualise creative new ways to pixel. We now offer over 100 different magnet kits alongside several pixel products designed exclusively for Pixelhobby UK, such as our card kits and magnet collections.As our design portfolio grew so did our profile as we began running TV demonstrations with The Craft Store (then Hochanda), partnered with schools, magazines and other craft companies to produce one-of-a-kind pixel projects. In 2019, we were honoured to be Highly Commended in the 2019 Best of Craft Elite Industry Awards.We were really excited to launch our new website in November 2021! After months of work, we've designed our online store for retail and trade customers to easily purchase our pixel products and have also started a free click and collect service with our registered stockists across the UK.

What do you specialise in?
Pixelhobby UK specialises in pixelated craft kits for all ages! Whether a customer is looking to make a unicorn keyring or their own pixel masterpiece, we collate kits that meet their needs and supply them to their local craft store.We also offer a specialist bespoke service that allows customers to convert their own images into pixel kits.Our Magnet Collections are also a product that's original to Pixelhobby UK. Compiled from six stand-alone magnet kits that seamlessly connect together to form a bigger picture, Magnet Collections were designed to be a collaborative project to get people pixelling together!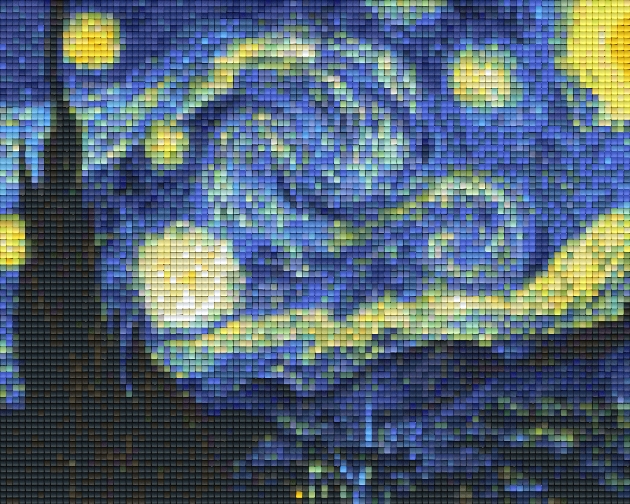 Talk us through the current products you're particularly excited about. Do you have a favourite?
It has been so exciting for us to use our new website to showcase our full product range! One thing I'm really excited about is our growing range of personalised kits, ranging from name plaques to pixel pictures created from personal photos. As Pixelhobby UK's designer, I love getting to turn pictures that mean so much to people into beautiful craft kits.
I also love our ever-growing collection of magnet kits. The Penguin Mini Magnet Kit in particular holds a special place in my heart. Before we had our digital software, I used to manually design our magnet kits by freestyle pixelling. The Penguin Mini Magnet Kit was the first design I ever made for Pixelhobby UK, and it continues to be one of our bestsellers.

Do your products suit all levels of crafters?
Absolutely! One of the things we pride ourselves on at Pixelhobby UK is that it is really simple to achieve a finished pixel picture that looks exactly like the one on the packaging. It really is as easy as pulling pixels off a pixelsquare and placing them on a baseplate following a pattern!We have two sizes of pixels, standard and XL (four times larger), meaning pixel projects can be tailored to the size that suits you best. Our vast range of products mean there's something for everyone, with our keyring and magnet kits providing the perfect introduction to Pixelhobby and our larger kits being suited to those that are looking for a detailed, long-term craft project. Our larger kits are broken down in to 4in x 5in plates which are built up four pixel colours at time, making it easy to gradually create a pixelated work of art!

Craft has boomed over the last year! Have you noticed any new trends?
One thing I've noticed is that the craft industry is definitely becoming a lot more mindful about crafting sustainably. As crafters, we've always been great at transforming other people's waste into a new creative project and I've definitely seen an uptake in people reusing things they already have to create something new. It's great that as we enjoy crafting we can also help the planet!We're particularly invested in green crafting at Pixelhobby UK. Our pixelsquares are sustainably produced from bio-plastics made using sugar cane and our packaging is designed to be reused for storing Pixelhobby supplies.
I've also really enjoyed seeing how crafting has connected people during the pandemic, with family and friends coming together to collaborate on some beautiful projects and using social media to share them with those they can't see in person. This was particularly noticeable as we partnered with our local school during lockdown to complete a large pixel project, with each child independently completing a baseplate that connected with the others to form a stunning pixelated tribute to school.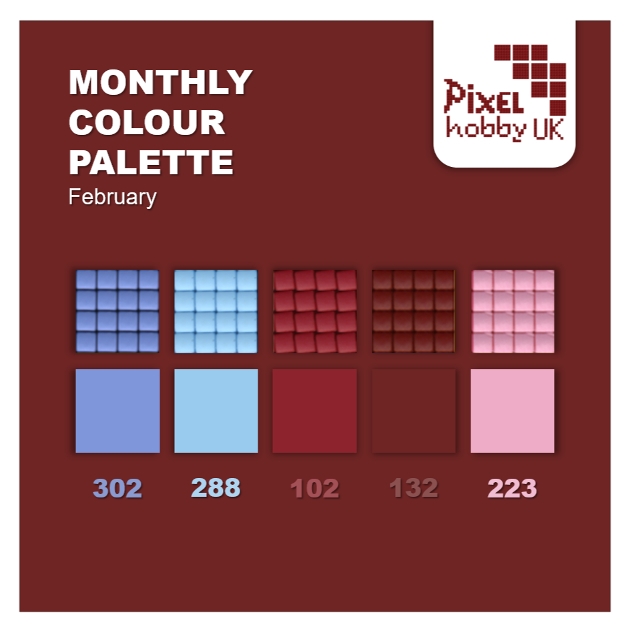 How often do you launch new ranges?
Every year! We're always looking for new ways to create exciting products with pixels. Red pandas and lemurs are going to be big in 2022, so I'm currently working on some new designs that capture their cuteness! I'm also hoping to launch a travel-inspired magnet range for the summer so people can enjoy pixelling on the go as travel opens up!

How would you advise a retailer who is interested in stocking your products?
We always say that Pixelhobby should come with a warning because it is so addictive! This makes workshops the perfect way to promote the craft. Once you get people pixelling, they won't stop! Our Keyring Starter Kits and XL Workshop Boxes are designed as a great way to present Pixelhobby in a workshop environment. We also offer tabletop workshop stands with our most popular pixelsquare colours in standard and XL.Also, with so many products to choose from, it can be difficult to know which products to start stocking. Everything is so exciting; you will want it all! We recommend introducing Pixelhobby a couple of ranges at a time so there's always something new for your customers to choose from. If you own a brick-and-mortar shop, signing up for our click and collect service is also a great way to make the most of our full product range, particularly our larger kits. Customers can purchase products that you don't have in-store directly from our website and then have their order delivered to you free of charge. We treat click and collect orders as yours, so you get the profit!

What sets you apart from your competitors?
One of the great things that sets Pixelhobby apart from other mosaic and pixel-based crafts is that we're parent-friendly and sustainably produced. While similar crafts use loose dots, beads and gems (packaged in single-use plastic), all of our pixels are contained on a pixelsquare, meaning you can pull off each pixel as you need it. You won't find any rogue pixels lying around and don't need to worry about your project falling on the floor! There's also no need to iron or spray our pixels with water, the pixels magically stay on the baseplate (but can easily take them off if you put a pixel in the wrong place).

What are you looking forward to most over the next year?
I'm definitely excited to increase our social media presence and build a community of pixellers online! We're launching our Pixelhobby UK Colour of the Week and Colour Palette of the Month for 2022, a social media campaign that will showcase our diverse range of pixel colours whilst also encouraging people to get involved by using each month's colour palette to design their own pixel kits. I am looking forward to seeing what everyone creates!

What new products can we expect from you in the future?
That's up to you! We like to tailor our new products to the things our stockists and customers love. Our Peacock Magnet Kit and Dragon XL 4 Mini Baseplate Kit were both inspired by our stockists. We're able to turn an idea to a product in your shop in as little as two weeks, so let us know what you'd like to see in pixels and we'll make it happen!

PIXELHOBBY
+44 (0)1404 510 222
sales@pixelhobby.uk
www.pixelhobby.uk