Rob Harradine, Head of Sales and Marketing of Mistubishi Pencil Co, UK, chats to Craft Focus about the company's environmental responsibilities and the fabulous POSCA writing range!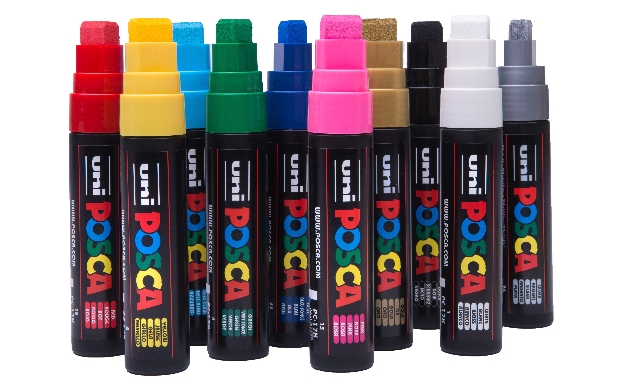 Tell us a little bit about the company. Where are you based? When did the company start?
At Mitsubishi Pencil Company, owner of POSCA and Uni-ball, we pride ourselves on producing reliable, world-leading writing and drawing pens that perform all day, every day, whatever the task. Founded in Tokyo, 1878, our pioneering spirit ensures we combine quality, innovation and design to deliver an exceptional writing experience every time. Our UK headquarters is based in Milton Keynes and we devote that same care, diligence and attention to our office management, delivery and customer service as we do our products.

How has the company evolved?
Retail is forever changing and we have to be agile in order to fully support and provide solutions for our customers.

Over the years, we've become increasingly aware of the need to support our customers with additional tools to help sell their products. It's not enough to supply products and eye-catching display stands that's a given. We also we need to provide added value with events, projects and social media assets.

We've also focused on our environmental responsibilities. It's not simply about selling pens anymore, we need to provide more sustainable solutions where we can. There's always more work to be done but we're confident that over the past couple of years we've been making steps in the right direction. Whether it's providing an energy efficient, modern environment for our staff to work in, reducing single-use plastic packaging, designing products made with sustainable material or donating a percentage of our product sales to charity. We're always thinking carefully about the impact we have on the world and how we can look after it for future generations.

In summer 2019, we launched our plastic free packaging (PFP) on our key writing pen ranges. Since introducing PFP we expanded our product offering and have seen a massive reduction in plastic, with 3395kg less plastic packaging used during 2020 – a reduction of around 77 per cent.

As well as reducing the consumption of single-use plastics, our PFP has another environmental advantage. PFP is slimmer, so you can fit more product in the same amount of space. The result? Saving 30 per cent space on average, this means fewer deliveries are needed. It's a smart solution for transportation. We've also worked on reducing the environmental impact of our packing processes too.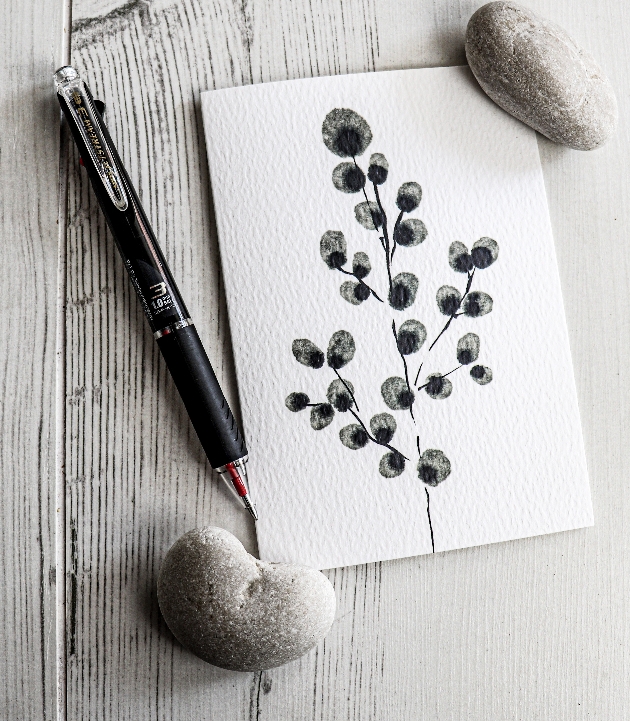 What do you specialise in?
We specialise in great quality writing pens and excellent creative pens such as POSCA Paint markers and PIN fine line pens that are loved by artists and crafters.

Talk us through the current products you're particularly excited about. Do you have a favourite?
Right now, we're super excited about our new PIN collections in plastic free packaging.

Our black uni-PIN range has expanded from 14 to 18 calibrated tip sizes. In addition to its standard shape sizes, from delicate 0.03 to robust 1.2 nib, plus an expressive brush tip, the range now boasts three new chisel tips for calligraphy, plus an extra fine brush tip made with real bristles. This expansion of the range gave us an opportunity to hone and refine our pen sets, giving each pack a purpose and theme to help the customer choose the right pen selection for drawing, graphic design and calligraphy. Each pack has been designed by an artist to illustrate the pens range and possibilities, showcasing each nib size and colour.

We also wanted to make the switch to plastic-free packaging for PIN. Our plastic-free packaging is made in the UK using vegetable inks and sustainable print processes, it's also fully biodegradable.

Do your products suit all levels of crafters?
Of course, that's what makes our job so exciting. Our POSCAs can be used by parents with children making stone decorations or glass painting, while equally being utilised by renowned artists in large scale iconic POSCA art pieces.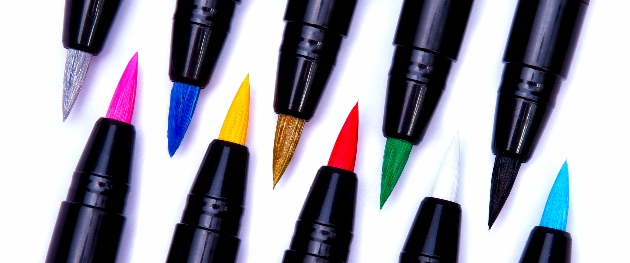 Craft has boomed over the last year! Have you noticed any new trends?
Customisation is a big one for us. We've seen our POSCA pens transform sneakers, skateboards and even cars! Everyone wants to put their own individual spin on things - POSCA allows them to do that with ease.

We're also really heartened to see an emerging trend in handwritten letters and postcards. We believe in the power of the written word. It's so important. We can only see this trend getting bigger as more research is being done into the benefits of writing down notes and reminders as a way of better organising yourself and improving your mental health. Our writing pen ranges such as Eye are perfect for this as we offer a wide range of pen tip sizes to suit different writing styles.

How often do you launch new ranges?
It depends. We've had some very exciting product launches recently. Our new POSCA markers deep colours, POSCA Pencils and Wax Pastels plus new PIN sizes and our OnPoint writing pen collection - all launched within the past 18 months.

How would you advise a retailer who is interested in stocking your products?
Talk to us. We have an experienced sales team to understand the industry and really listen to each of their customers and champion their needs. So, whether your operation is big or small, there will be someone here who can help your business grow with the right product and marketing support.

What sets you apart from your competitors?
Innovation, quality and the sheer scope of our product range. We have so many POSCA colours now and in a range of nib shapes and sizes that people love. Our PIN nib sizes and choice of sepia and grey tones offer more options for creative hands!

We work with and champion artists too. We get them to compare our products and show us how to get the very best of them. We then showcase their talents with our retail customers so that knowledge gets passed on.

Do you visit any trade shows? Do you plan to visit any soon?
We often visit trade shows to be inspired and get a handle on new trends. We're always learning.

How did business cope during the Covid-19 pandemic and what are your plans going forward?
We were very lucky. POSCA did extremely well for us in the first lock-down with people wanting to be creative at home. We did very well with online sales and we want to build on that. However, throughout the pandemic we were aware that we'd need to provide more support for our bricks and mortar customers when restrictions lifted. We'd be keen to speak to smaller indie art and craft shops to see what we can do to help them flourish.

What new products can we expect from you in the future?
That would be telling... Watch this space.

UNIBALL
@uniball_uk
www.uniball.co.uk